Bonnaroo 2015: Better Than Ever, But Still Has Improvements
Over the past few years, the number of music festivals tripled in the United States alone. Every major metropolitan area hosts at least one music festival now, and the competition between these festivals may cause the music festival bubble to burst.
Some festivals transcend this competition, with thousands of attendees traveling the world to attend them year after year. One of these festivals occurs in Manchester, Tennessee every year, drawing 80,000 attendees for its four-day camping extravaganza: the Bonnaroo Music & Arts Festival.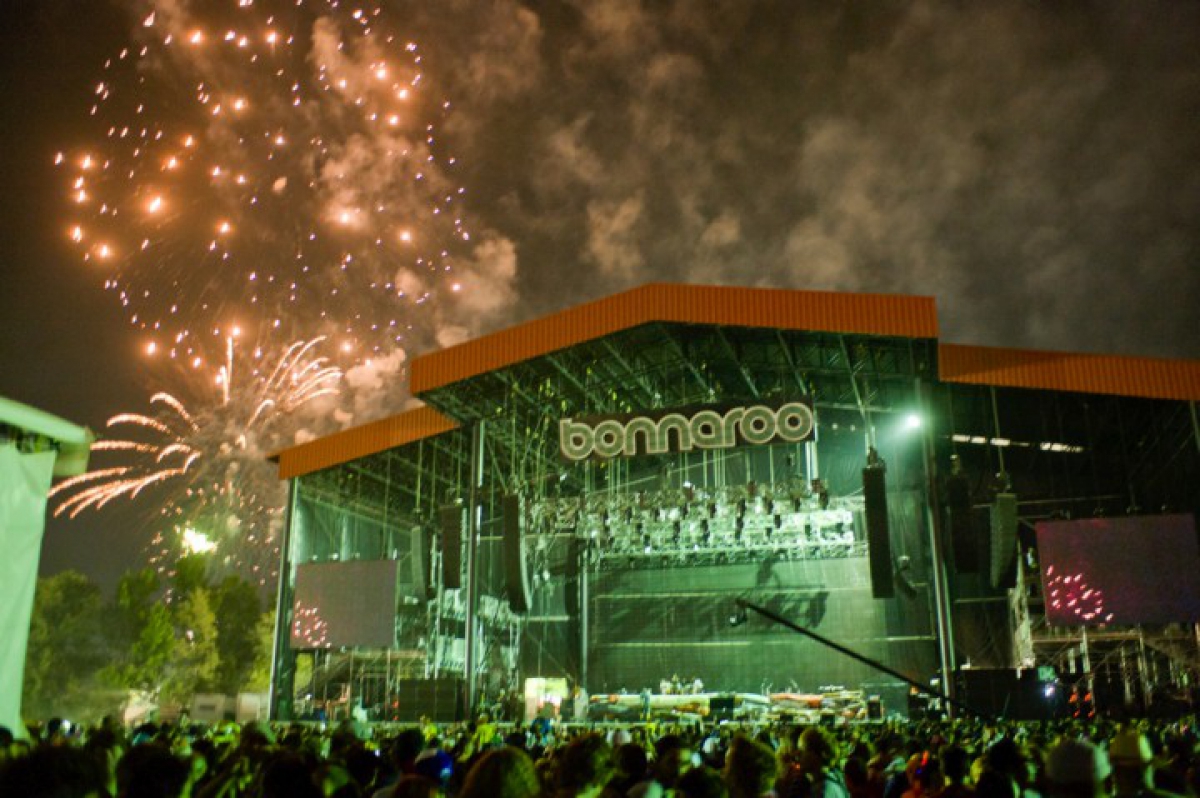 Bonnaroo got its start as a jam band-centric festival back in 2002, but the festival continues to evolve years later. In 2015, the 14th iteration of Bonnaroo hit Manchester, and the festival once again set the bar for other music festivals in the United States.
Beyond its multi-genre lineup, late night festivities, and various attractions, Bonnaroo added a number of welcome improvements this year. Flushable toilets, screens on every stage, and new areas in the campgrounds were some of the notable highlights. As is the case with every festival its size, Bonnaroo did encounter a few bumps in the road, but nothing to severely detriment its overall experience; the pros far outweighed the cons.
Pro #1: A Variety Of Fantastic Music
If nothing else, music festivals need to deliver on one specific area: music. Bonnaroo outclasses most of its contemporaries in this department every year, and 2015 was no exception. While some found the lineup weaker than previous years, we couldn't stop exploring the acts slotted during the four-day event.
In terms of electronic music, Bonnaroo assembled its greatest EDM lineup yet. Deadmau5 marked the festival's first EDM headliner, and he delivered with his new stage production while avoiding the technical difficulties that marred its debut during Governor's Ball a week before. Bassnectar, ODESZA, Flying Lotus, Flume, Tycho, STS9, Mija, Jai Wolf, and Pretty Lights' appearance during the Superjam all upheld the best of EDM during Roo's renown late night sets, and Gramatik, Rustie, Jamie xx, SBTRKT, Matoma, Basecamp, and Caribou played powerful sets during the day and evening.
Rounding out the lineup were a number of hard-to-see acts and spellbinding performances. D'Angelo & The Vanguard played our favorite set of the weekend, with Unlocking The Truth, Strand of Oaks, Jungle, Atmosphere, My Morning Jacket, and King Gizzard and the Lizard Wizard representing our other favorite undercard sets. Headliner Kendrick Lamar lived up to his quick ascension to headlining status, surprising everyone by sneaking in some To Pimp A Butterfly cuts that many fans did not expect after previous performances. Chance The Rapper even made time before and after his appearance at the Superjam to sit-in and play during sets. Overall, Bonnaroo's lineup gave attendees no shortage of great music.
Pro #2: Improved Logistics and Facilities
Running a festival the size of Bonnaroo can't be easy, but organizers Superfly and AC Entertainment came close to perfecting the formula this year. The logistics and facilities of Bonnaroo improved more so than any other year, with additions that we didn't know we needed until now. For attendees camping, volunteers lined cars up in a quick and efficient fashion, giving campers more room than in any other previous year.
For hygienic campers (hopefully all of you), Roo set up an area with flushable toilets, a game changing move for festival attendees who were resigned to using portapotties for the rest of their days. With Live Nation taking on a bigger role in Bonnaroo in years to come, we can only guess the continued improvement of the Bonnaroo experience.
Pro #3: Screens at the Tents
Three of Bonnaroo's main stages come in the form of tents, titled This Tent, That Tent, and Other Tent. Unlike Roo's What and Which Stages, these tents lacked screens in previous years, which makes seeing the artists difficult for attendees stuck outside the tents.
This year, Roo added a screen outside each tent, ensuring attendees did not miss a single beat of what all was happening on stage. Unfortunately, these tents faced problems of their own, which will be discussed more in-depth below.
Pro #4: Fun Camping Attractions
Most of the people attending Bonnaroo camp in the massive campgrounds, but Roo slacked on giving campers fun activities to kill time in previous years. Roo decided to go all out this year, with the addition of several new areas to explore and enjoy across the separate pods, or sections, of the Bonnaroo campgrounds.
Our favorites were The Grove, an Electric Forest-esque area with lit-up trees, and The Game, an area with games such as life-size checkers and chess, corn hole, and ping pong.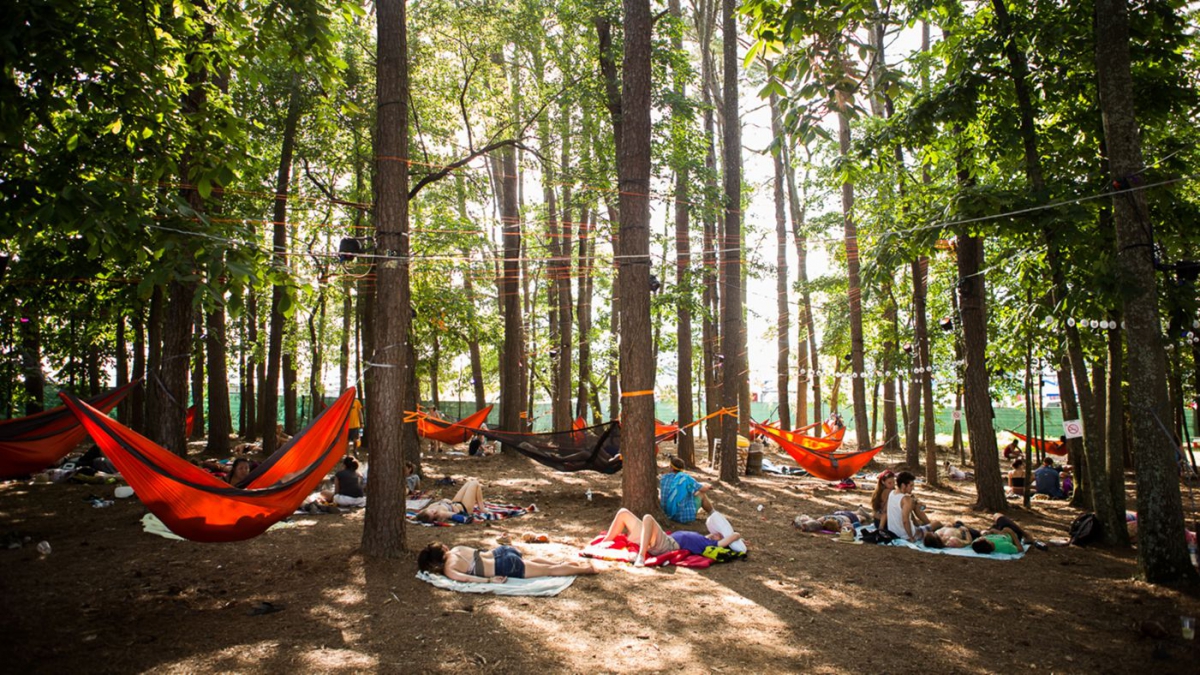 Con #1: Sound Bleed
Given the close proximity between the Which stage and the three tents, sound bleed makes sense as a common issue at Bonnaroo. The addition of the Kalliope Stage between the Other and This Tents only exacerbated the issue.
The most egregious example occurred during the Superjam on Saturday night, with the Kalliope sets and Bassnectar's set on the Which Stage blasting all the way to the fringes of the Superjam crowd. All Bonnaroo needs to do is turn the bass of these stages down to give attendees of all sets a sound bleed-free time.
Con #2: Tent Screens Go Dark
What's the point in having tent screens if they're not being used?! As alluded to a few points above, the tent screens faced some issues during the weekend, most notably in the fact that they were often turned off. Screens were dark during early sets of each day, which wasn't a huge blunder given that the crowds were often small.
However, screens went black during their most critical points of use as late night began. With ODESZA, the Superjam, and Flume drawing massive crowds, we can't help but wonder why the screens were shut off when they would've been the most beneficial to the Roo crowds.
Con #3: Disappointing Closing Headliner
Roo repeatedly books legendary headliners, but many eyebrows were raised when the lineup displayed Billy Joel as the #1 headliner. The pop performer sold many records and concerts over the years, but many wondered if he would resonate with the younger Roo demographic. Turns out that Joel did not seem fit for his first Roo appearance, as he ended 45 minutes earlier than his ending set time listed.
The ending came abruptly, complete with out-of-place fireworks that signaled the end of Bonnaroo with a whimper rather than a bang. Coming off the heels of Tom Petty & The Heartbreakers and Elton John, Joel's lukewarm headlining set left nearly everyone disappointed.