5 Reasons Electric Forest is the Ultimate Adult Playground
You know that feeling when you're inside of a dream that you never want to end? What if I told you there was actually a very real place that evokes those same emotions?
Enter Electric Forest, a music festival that brings whimsical vibes unlike any other festival out there today. Next week marks its fifth annual return, bringing mega acts like Bassnectar, Skrillex, Kaskade, Flume, and Big Gigantic to its famous Double JJ Ranch setting in Rothbury, Michigan.
If it's total freedom, exploration, and fun that you're seeking, this is the festival for you. Here are five reasons why Electric Forest is the ultimate adult playground.

1. Sherwood Forest provides a completely immersive experience.
There's something about Sherwood Forest that teleports you back to a time when it was justified to play "make believe" in the woods. Whether you find yourself napping with a new buddy in one of the many colorful hammocks, or stumbling upon a secret dance party complete with full art installations and light displays, you'll remember what it feels like to be completely enamored and surprised by the unexpected. And because you are surrounded by the magic of Sherwood Forest, you'll never have to feel like the moments are happening around you - rather you are a part of every moment. You can make the most of these moments by checking out their Plug-In Program and personally shaping this year's festival.
2. There's a 60,000 square foot indoor waterpark.
Yes, you read that correctly. Good Life campers have access not only to the very best that Forest has to offer, including VIP camping, prime viewing areas, and exclusive bars, but one of these tickets also gets you unlimited access to a frickin' huge waterpark full of slides, fountains, lazy rivers and more. If wet n' wild is your MO, you just got blessed.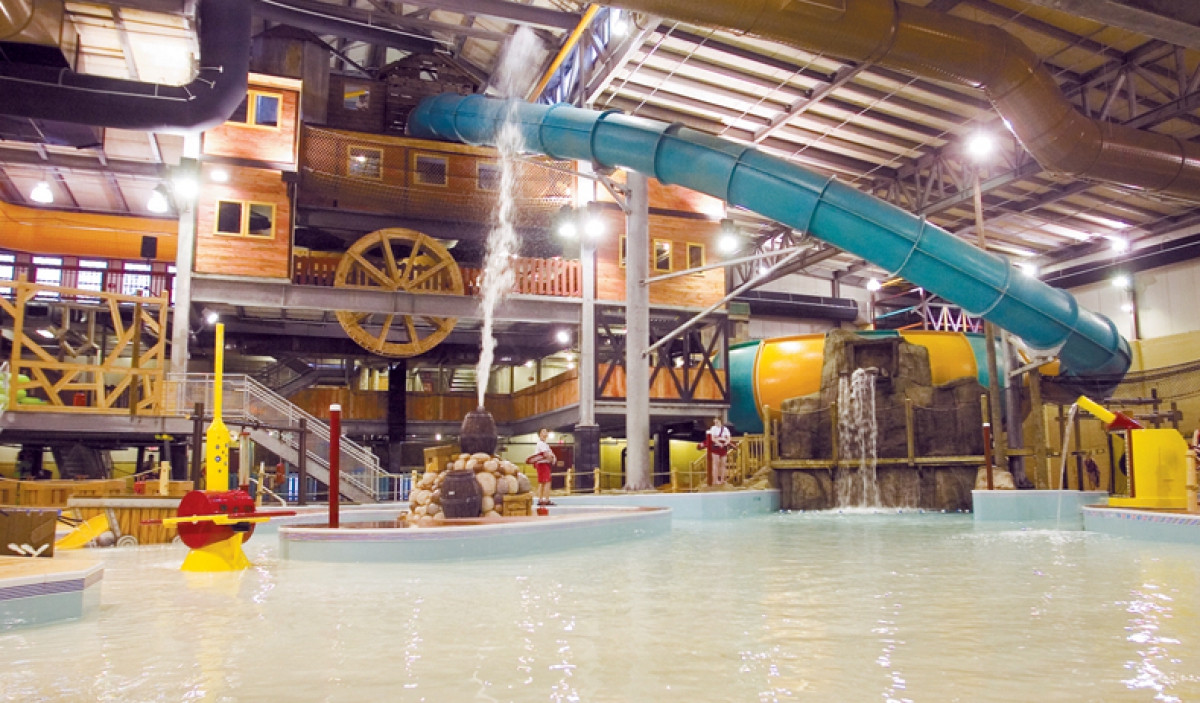 3. The person with the cool toy will be your new best friend.
Do you remember how easy it was to make buddies back in elementary school? It took as little as having a favorite color in common to ignite the spark of a lasting friendship. Lucky for you, these kinds of sensibilities still exist in the Forest.
Talk to the girl with the glow-in-the-dark facepaint and learn something interesting about your new friend. Engage with the bearded fella who also brought a Bob's Burgers totem, and it will turn out he's a huge Gramatik fan too. You like those custom LED goggles that the dude in the Radiohead shirt is sporting? I bet he'll let you wear them. Look around you at all of the beautiful people and you'll realize you have a lot in common with your fellow festival goers, and everyone is here to have a good time. Electric Forest is known notoriously for good vibes and an unmatched sense of community. Give and receive by finding new opportunities to make friends.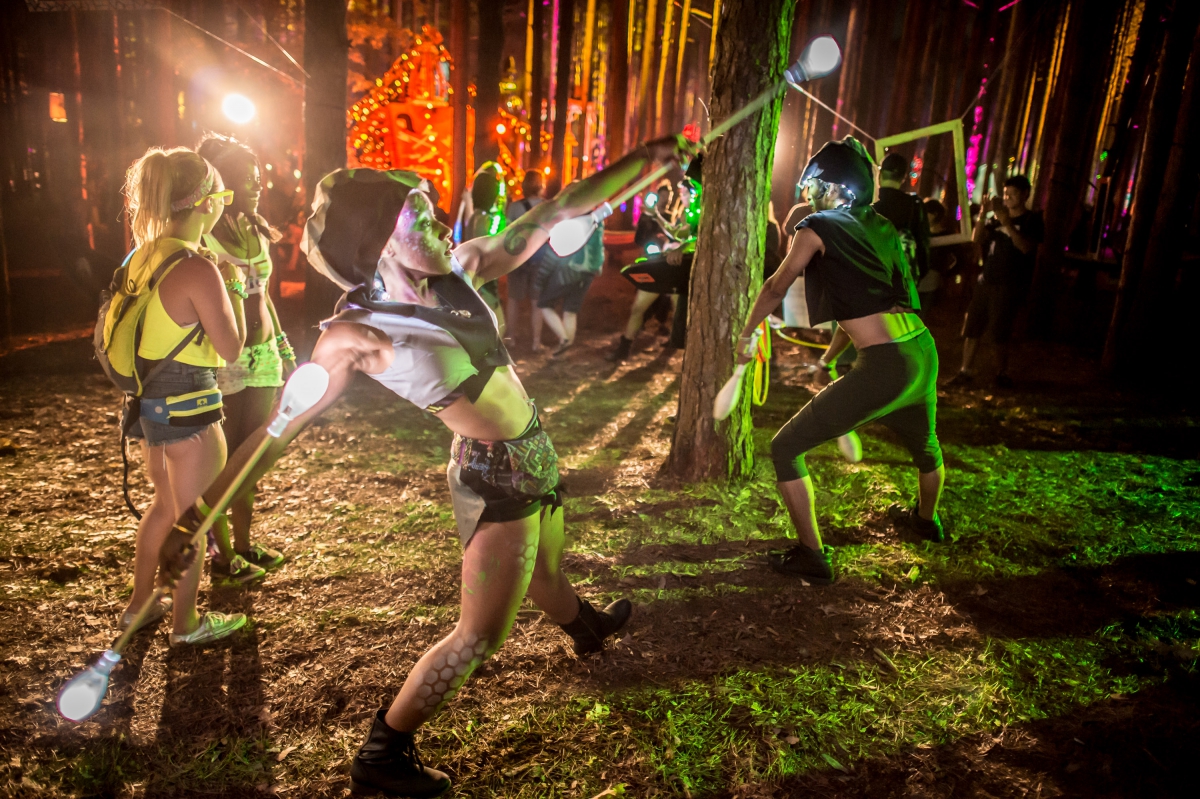 Photo by Benett Sell-Kline

4. You can dine on your favorite childhood comfort foods at a celebrity chef run pop-up restaurant.
The Woodland Kitchen + Bar, which is run by the winner of Top Chef Season 5 Hosea Rosenberg, is a popular destination for foodies at Electric Forest. Munch on your favorite childhood standbys amped with an impeccable adult touch. Gourmet grilled cheese sandwiches, grass-fed beef burgers, and signature cocktails are available to hungry campers looking to recharge and fuel up before a long day of dancing.
5. You can go horseback riding.
Remember pony rides at the local petting zoo? Now I'm going to blow your mind. Well, imagine that but this time it's horses AND YOU'RE AT ONE OF THE WORLD'S BEST ELECTRONIC MUSIC FESTIVALS. That's right. Good Life ticket holders have access to a number of the property's amenities including horseback riding. If that's not your bag, they also have swimming pools, an 18-hole championship golf course, and much more. I wasn't lying when I said this is basically my 12-year-old heaven, but with way more beer.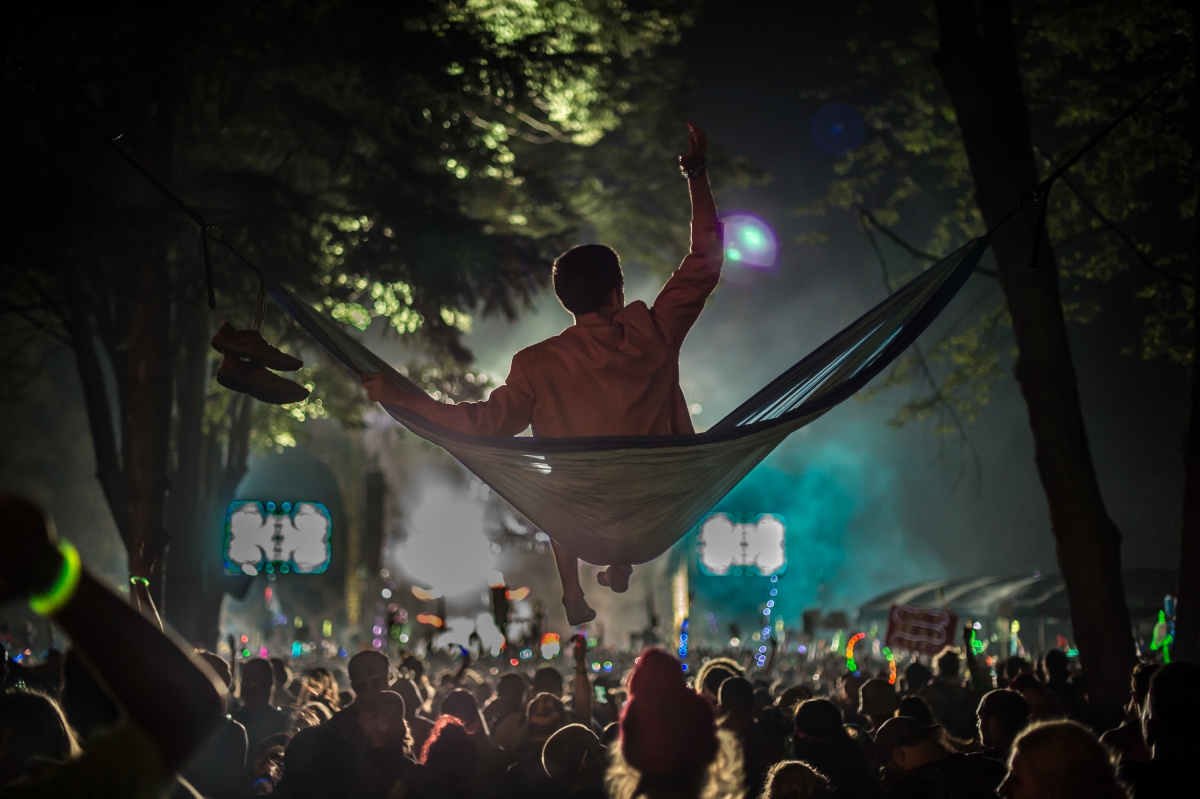 Electric Forest sold out in record time this year (and you can see why), but you can still visit www.electricforestfestival.com to learn more about the festival and receive live updates throughout the weekend. It's going to be epic!
Follow EDM.com: