Electric Daisy Carnival : Las Vegas Gives "Live It Up" A Whole New Meaning
There are few events that are able to host such a monumental meeting of like-minded ravers each year as Electric Daisy Carnival: Las Vegas. Powerful music and dazzling entertainment stands at the forefront of the festival, and considering how over 130,000 people attended over its three days, there's no doubt that it is the go-to place for many EDM fans looking to immerse themselves in a one-of-a-kind experience.
7UP played a vital role in creating an immersive experience at EDC:LV this year, by hosting their own stage at the festival, providing a viewing deck for the rest of Kinetic Field, implementing charging stations for attendees, and supplying fans with their signature LED #7x7UP bracelets.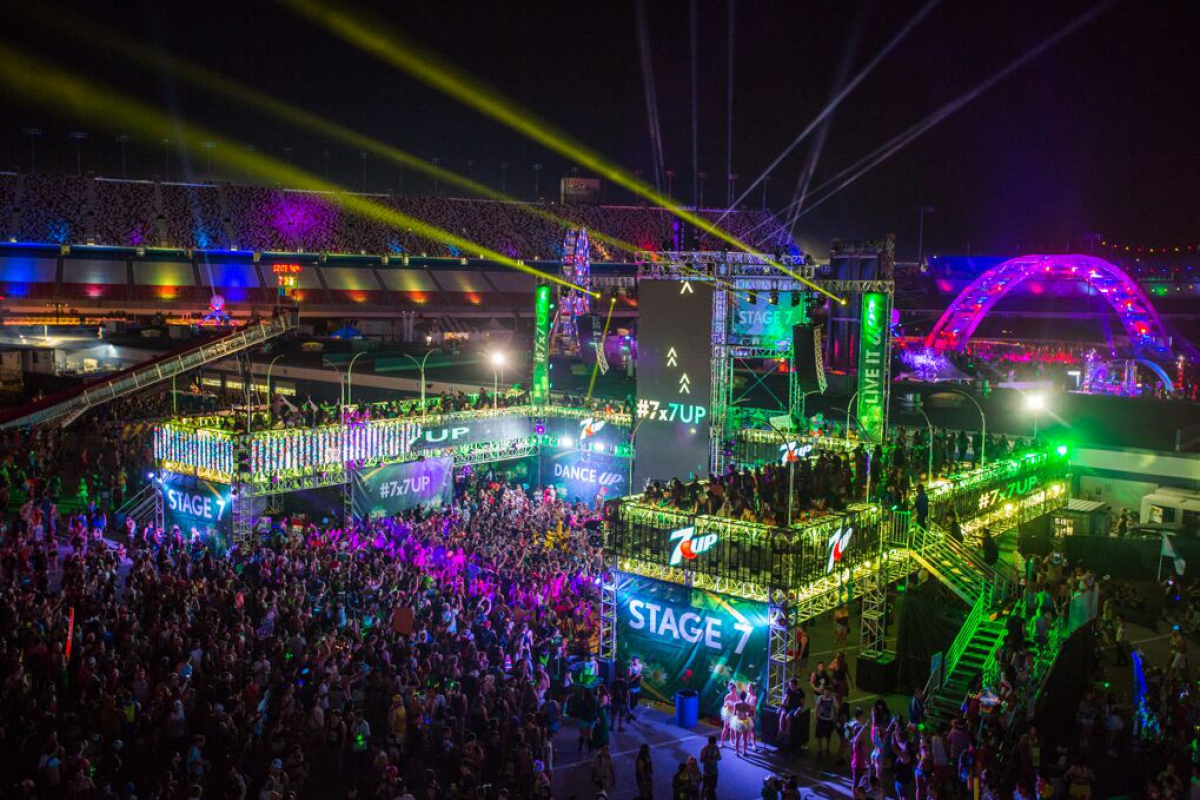 7UP's stage at EDC:LV, aptly named Stage 7, showcased some of the best up-and-coming talent in the industry today, and it spanned nearly every genre including deep house, trap, breaks, electro, and more. Featuring surprise appearances by Diplo and Martin Garrix, the stage was filled with hype throughout the entire weekend.
Although Friday and Saturday's lineups served more as a sampler of all genres, Sunday's lineup was curated by one sound in particular - Night Bass. The jackin' house and garage-fueled collective led by AC Slater delivered raunchy beats all night from the likes of Low Steppa, DJ EZ, Petey Clicks, Chris Lorenzo, Jack Beats, and a handful of other bass-driven acts from the US and UK.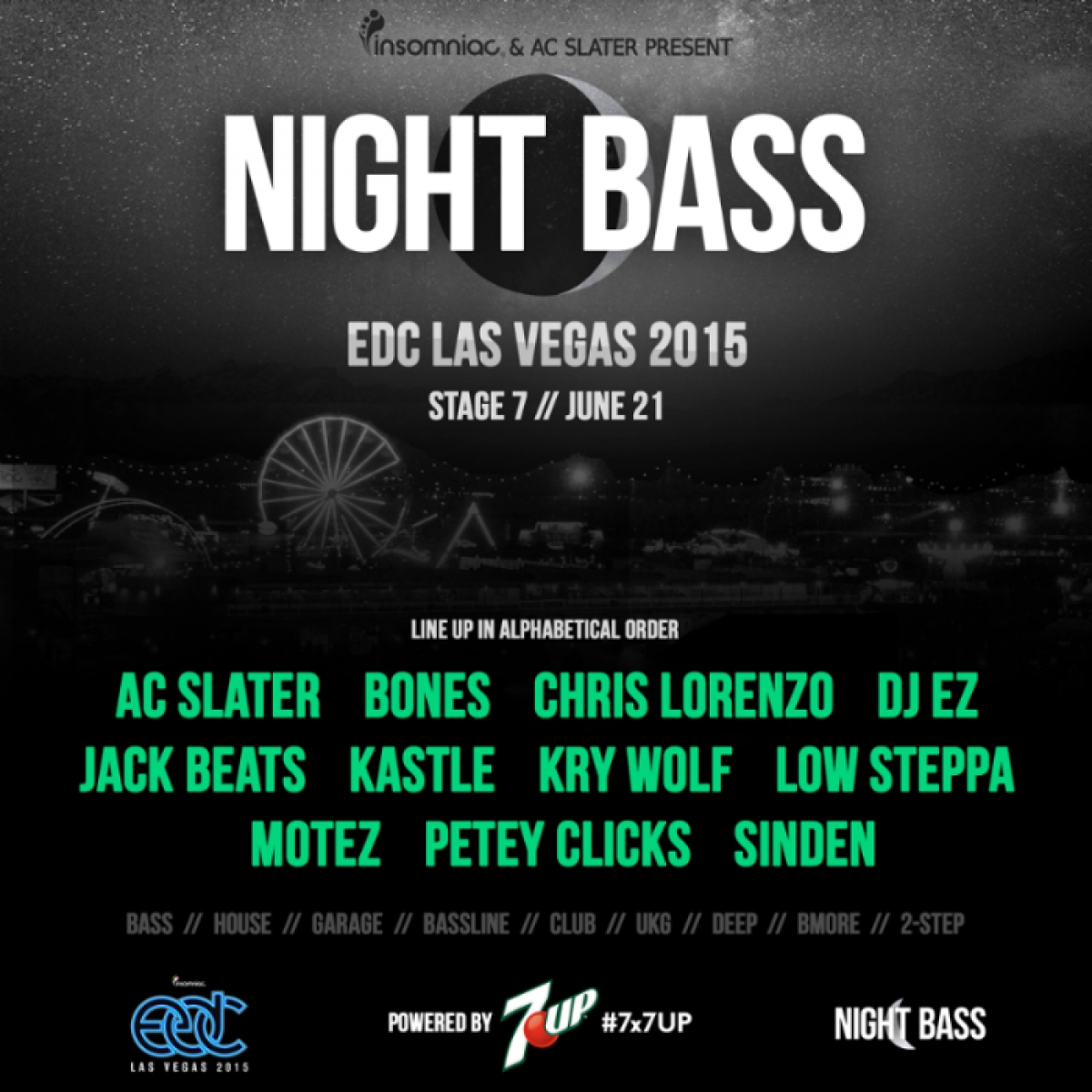 In addition to providing a top-tier stage and viewing balcony, 7UP benefitted each attendee's overall experience by providing charging stations for their phones and other mobile devices. This allowed fans to capture every moment of their time at the festival and make some friends along the way.
The #7x7UP LED bracelets also brought fans together both stylistically and socially, as everyone wearing the bracelets shared a similar desire to brighten the world around them, and their overall flare truly changed the landscape of the festival each day.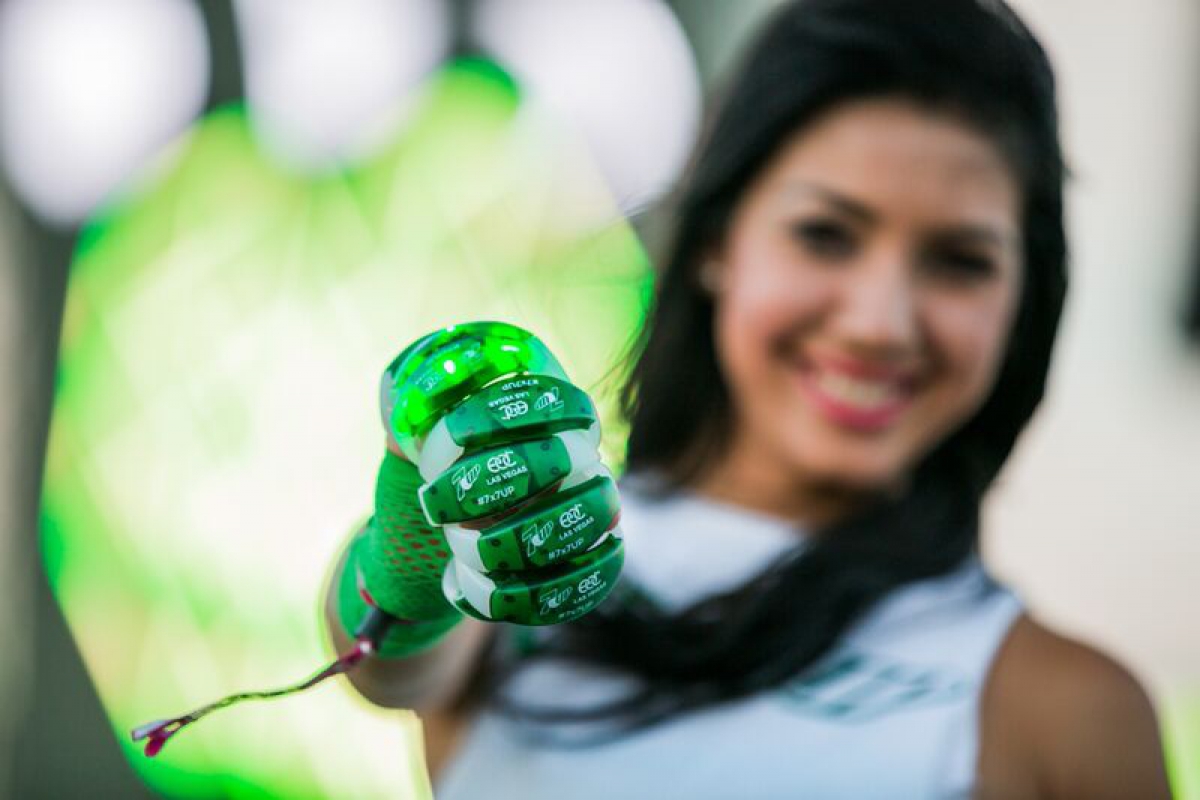 Overall, it's clear that 7UP positively influenced the experience for all of the attendees at EDC:LV this year, and their crusade on making a change in dance music is seen far beyond their involvement in festivals.
In addition to their live activations, 7UP paired with Martin Garrix and Tiesto to release a limited edition series 7UP can that highlights their ability to "live it up" and promotes their new collaboration "The Only Way Is Up."
Go to 7UP's website here for a chance to win your own limited edition #7x7UP can!
Photos by Blaise Joseph
Cover Photo by aLive Coverage
Follow 7UP:
7UP.com
facebook.com/7UP
twitter.com/7UP