7 Of The Best Places To Rave Over 4th Of July Weekend
4th of July lands on a Saturday this year, which means that the United States has an entire weekend to celebrate our country's freedom. Although Americans generally tend to celebrate the event with BBQs, parades and fireworks, us EDM fans have a slightly different idea of celebrating.
We've collected 7 EDM events around the country to check out over 4th of July weekend, and while all might not be celebrating the holiday directly, we can still be patriotic to the United States of EDM.
1. RECESS (July 3-6)
RECESS Festival is a music, art and camping event in Tonasket, Washington that boasts performances from a lengthy roster of artists such as Worthy, J. Phlip, Donald Glaude and more. In addition to their massive lineup, the festival will have "human foosball, a giant lite brite board, bouncy houses, sumo suits, wet T-shirt contest, scavenger hunts, and giant parachutes!" If you're in the NW region of the US or just want to have a fantastic time, we suggest you take a look at their event page.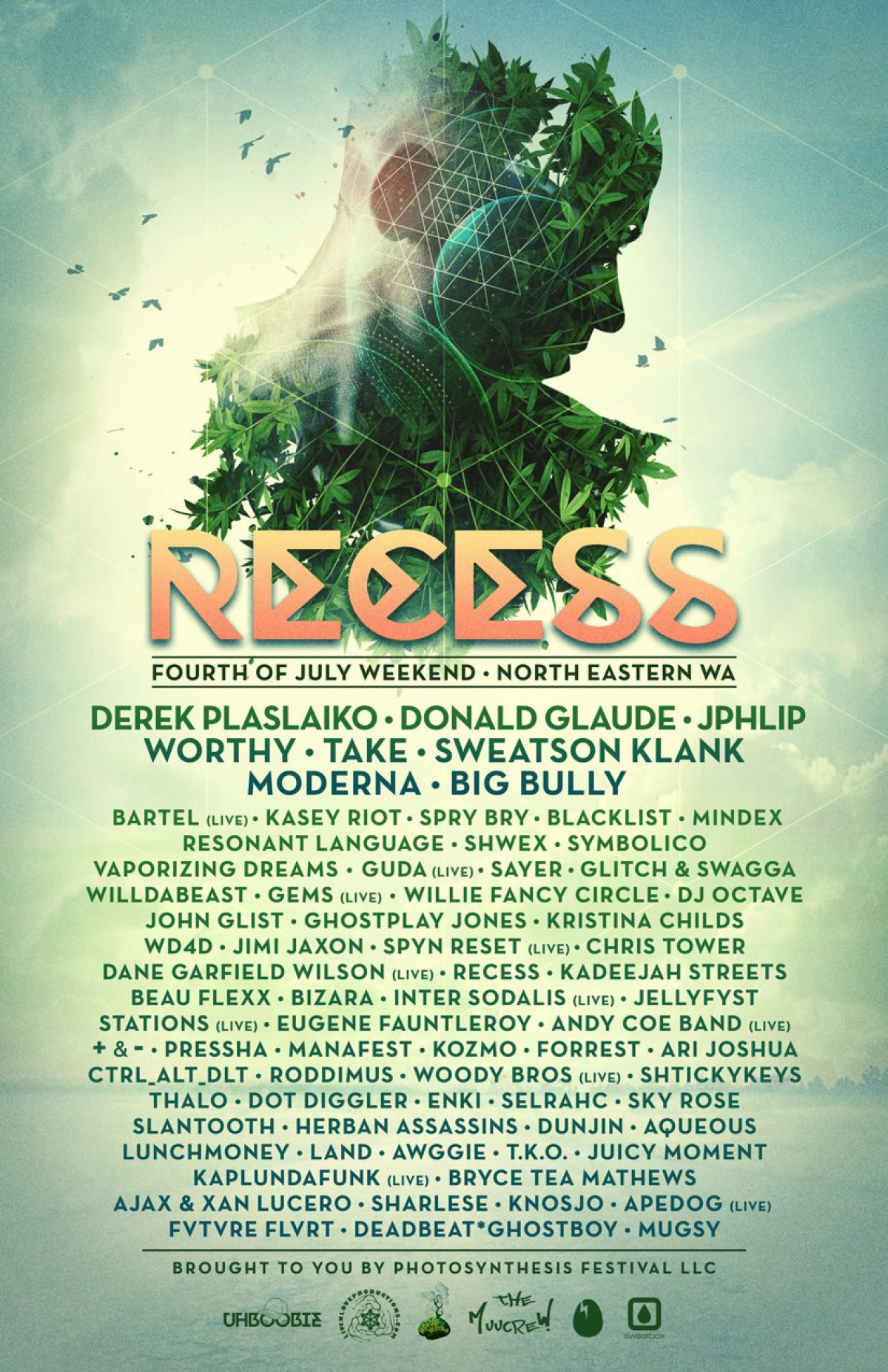 2. Dead Rocks - July 2nd
Just in time for 4th of July weekend, Zeds Dead will be bringing back their annual Dead Rocks showcase to Red Rocks Amphitheater with a stellar group of supporting acts. Zeds Dead will be accompanied by Dillon Francis, Paper Diamond, Haywyre, Mija, and Hunter Siegel for this year's installment of bass-mayhem on the rocks, and with such a diverse lineup, it's just unpatriotic for any Colorado fan to miss this event. Buy tickets on their event page.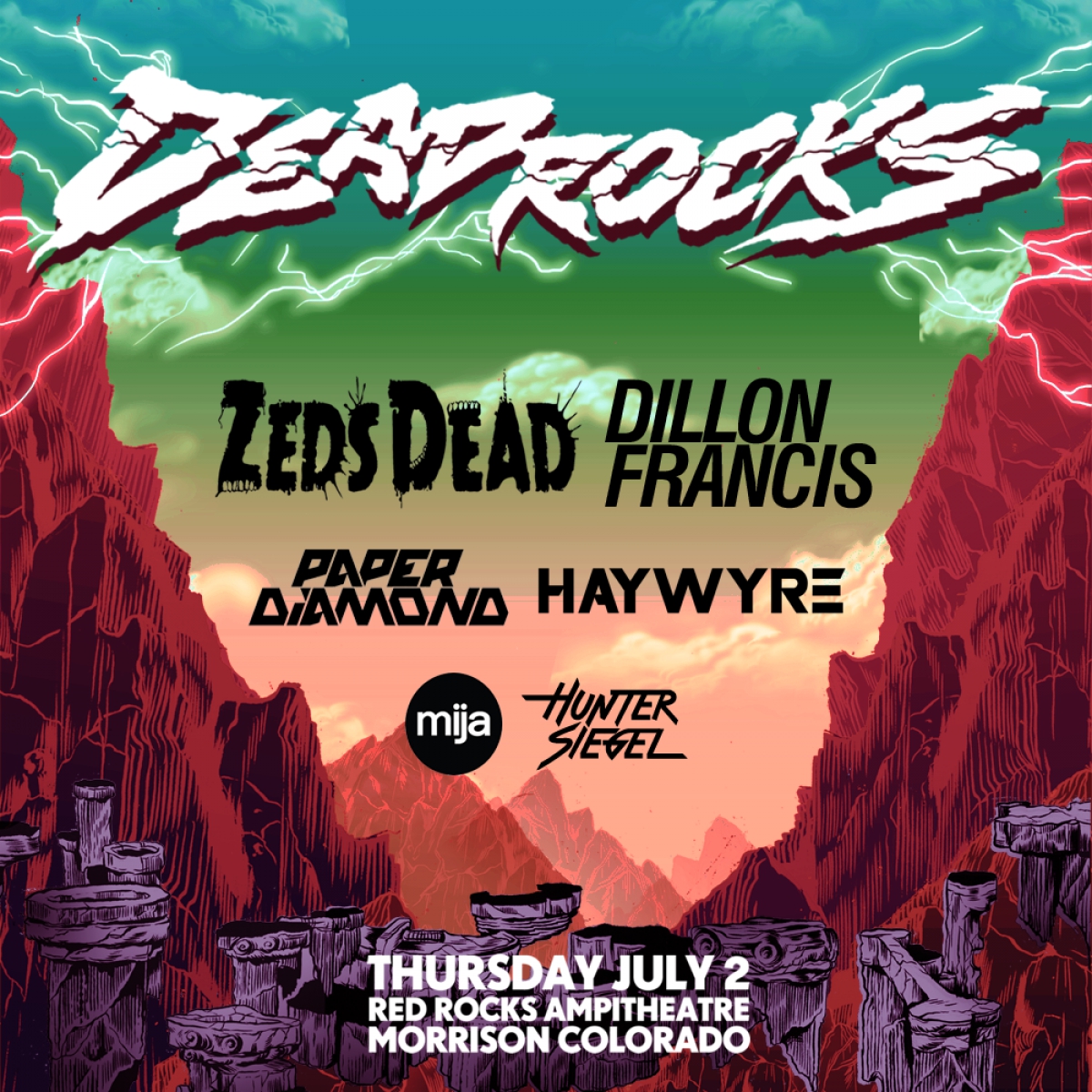 3. StageONE - July 3rd
New York City's premier club Verboten will be hosting StageONE waterfront festival on July 3rd with a roster of world-class talent providing the entertainment. Sasha will be performing his "Last Day on Earth" marathon alongside Scuba, Guti, Agoria, Kate Simko and Brad Miller. To top things off, the one and only Joris Voorn will be performing as a special guest at the event, making this one hell of a 4th of July marathon. The outdoor stage at 50 Kent, just down the street from Verboten, is set to showcase an amazing sound and visual installation complete with food vendors and other surprises.

4. Life In Color: Hidalgo, TX - July 4th
Life In Color, "The World's Largest Paint Party," will be making its way to Hidalgo, Texas for it's 4th of July installment this year. Although the lineup is short, it certainly packs a punch. Dillon Francis is headlining the event with support from Carnage and JAUZ, along with a handful of other opening acts. If you're trying to get wet on what is sure to be a hot 4th of July, make your way to LIC: Hidalgo's event page and get your tickets for a party like no other.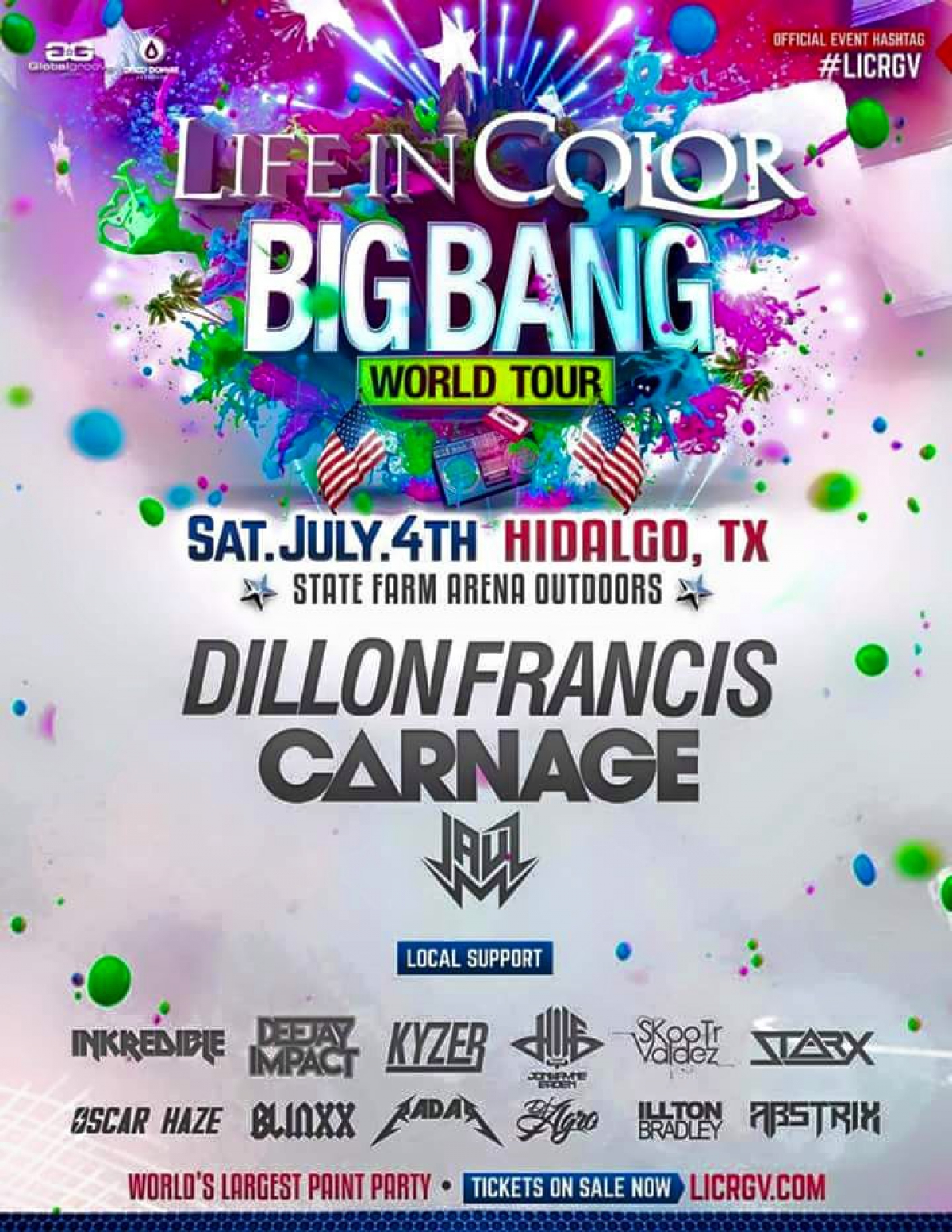 5. Chosen Few Picnic - July 4th
Chicago will be celebrating 4th of July proper with its 25th annual Chosen Few Picnic taking place at Jackson Park. Commonly referred to as the "Woodstock of House Music," this gathering will showcase performances by house legends such as Derrick Carter, Jesse Saunders, and a bold collection of Chicago's finest house DJs. More than 40,000 people are expected to attend this picnic, so don't miss out on the fun and grab your tickets on their event page.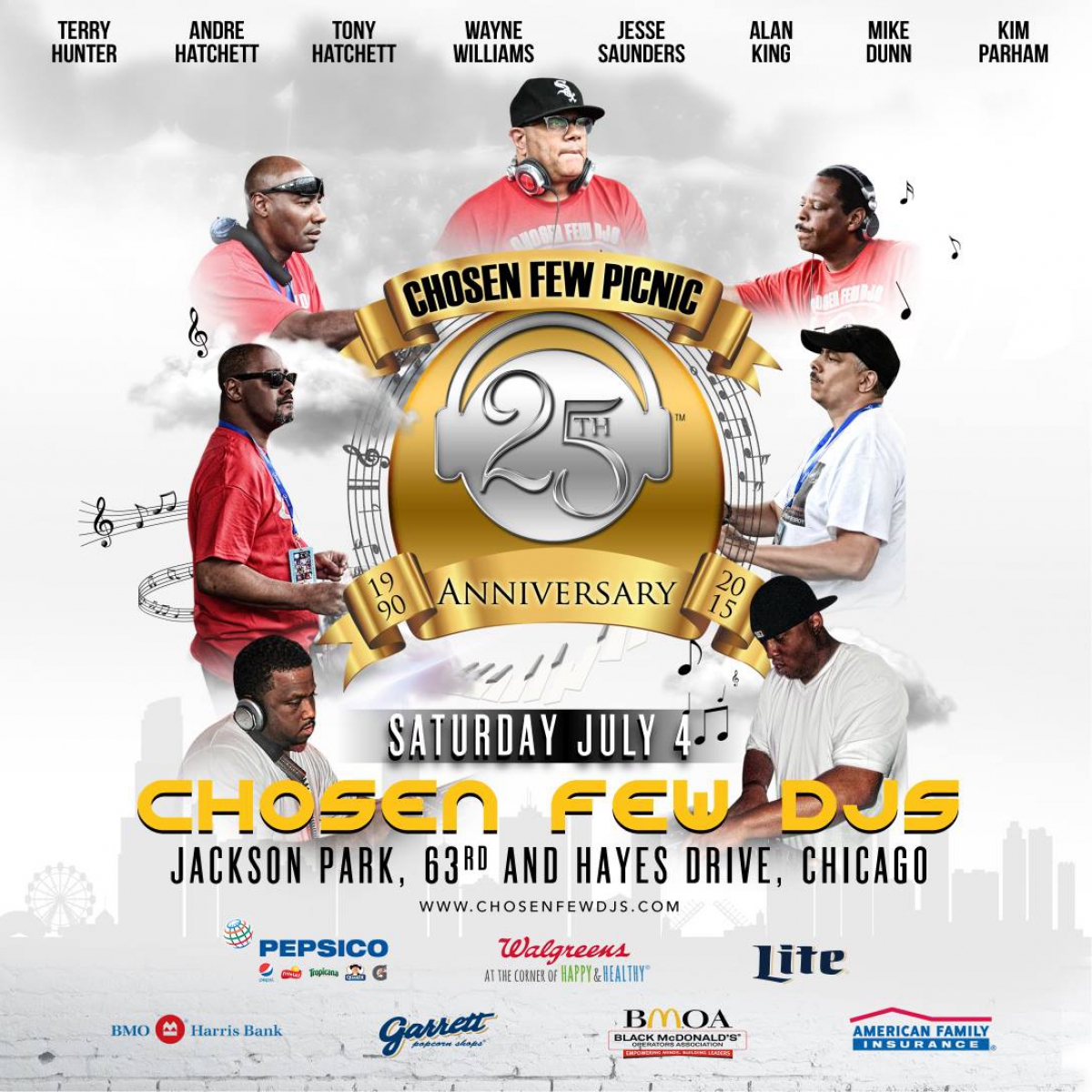 6. Mixmag: One Year In LA - July 4th
Mixmag will be celebrating their "One Year In LA" event with a slew of talented up-and-coming and established acts. Chaim, MANIK, Droog, Louie Fresco, Kate Simko and MD will be performing at Le Jardin for a free outdoor event suited with food trucks, Funktion One speakers and more. Nothing like a free show to groove to on 4th of July, right? Well check out their event page and celebrate your patriotism in style!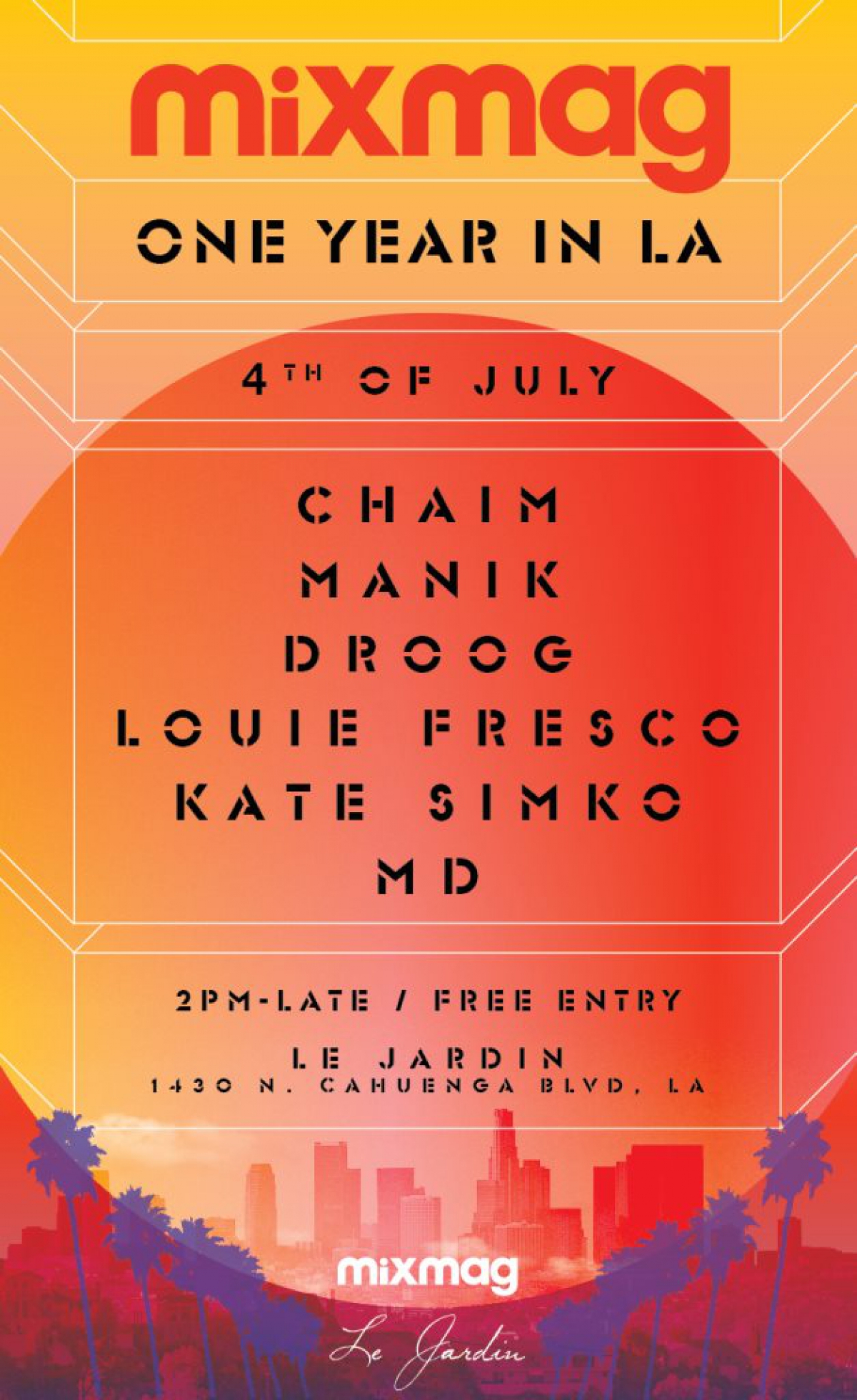 7. Snakes & Sparklers - July 3rd
Colorado will be getting its fair share of trap and bass on 4th of July weekend thanks to Awesome Factory's "Snakes & Sparklers" event on Friday, July 3rd. Hosted at Summit Hall, headliners include Salva, Djemba Djemba, Yogi and Hoodboi, plus a number of Colorado's best local artists. EDM.com is hosting a giveaway for tickets and a meet & greet, so get your trap on this 4th of July by entering our contest here.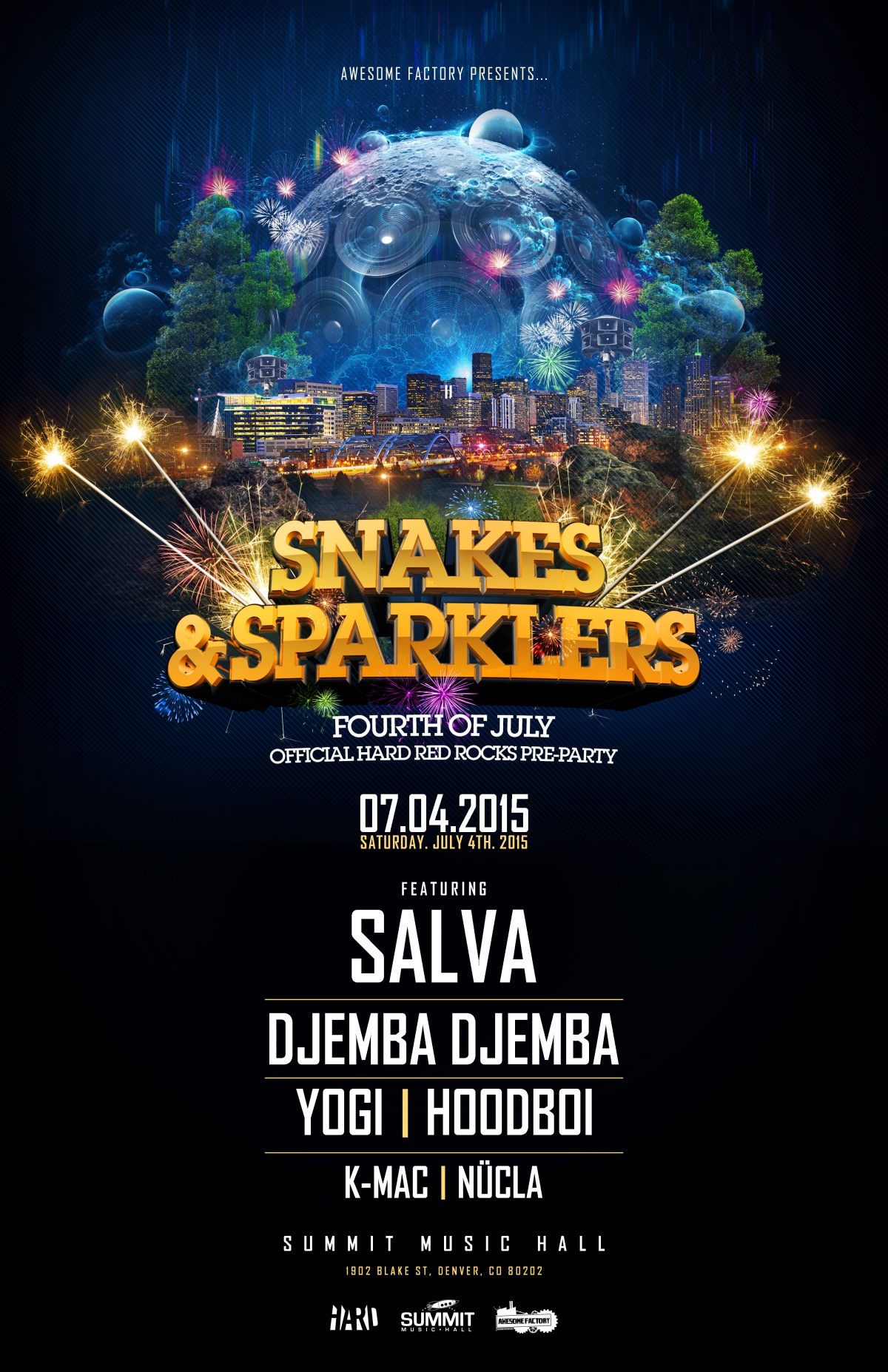 Honorable Mentions (Non-US events)