Bassnectar To Throw Global Listening Party For New LP & Mixtape
Bassnectar has one of the most dedicated fan bases in all of EDM, and the producer is looking to rally his troops next Tuesday to coincide with the official release of his upcoming album Into The Sun. Bassnectar, aka Lorin Ashton, is planning to unite all the bassheads for one epic listening party to celebrate the LP as well as Mixtape 13, an exclusive mix he's created to accompany the LP.
Eschewing physical locations that generally accompany a listening party, Ashton wants to break down the barriers by encouraging fans to host their own events to celebrate the release. He has prepared a set of simple instructions for his fans that you can check out below: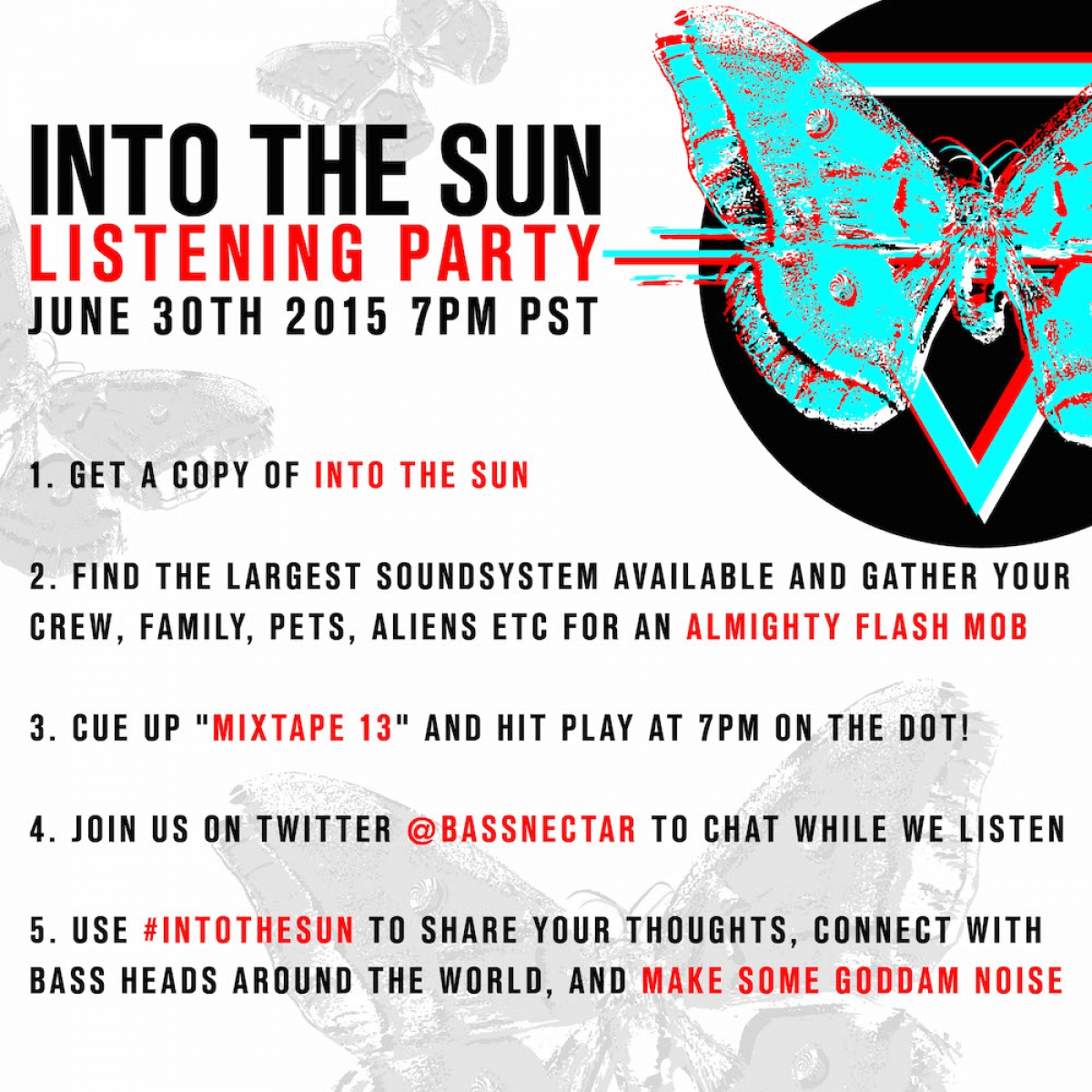 The idea behind the listening party is to have as many fans listening to the new Mixtape at the same time and then live tweeting their experience and reactions to the music using the hashtag #IntoTheSun. Mixtape 13 can be acquired by downloading the album here when it becomes available at midnight on the 30th. The listening party starts at 7pm PST on the 30th.