Fan Gets Punched At US Music Festival For Waving A Confederate Flag [PHOTOS]
The Electric Forest music festival in Michigan turned into a Civil War reenactment yesterday. It all started when one festival-goer decided to don a Confederate flag, which many people consider a symbol symbol that conjures racist ideals. The young man stood outside the gates of the festival with hordes of other music fans eagerly waiting for the official start of the festival, reportedly waving the flag proudly in front of the large group that was trying to foster positive vibes for the opening of the fest.
There's been a lot of controversy surrounding the meaning of the Confederate flag lately due to the recent shooting in South Carolina where a man shot and killed nine black people in a Charleston church. It has incited protests that resulted in a Supreme Court ruling allowing states to prohibit the Confederate flag on specialty license plates and and has also led a call to remove the flag from the South Carolina state Capitol.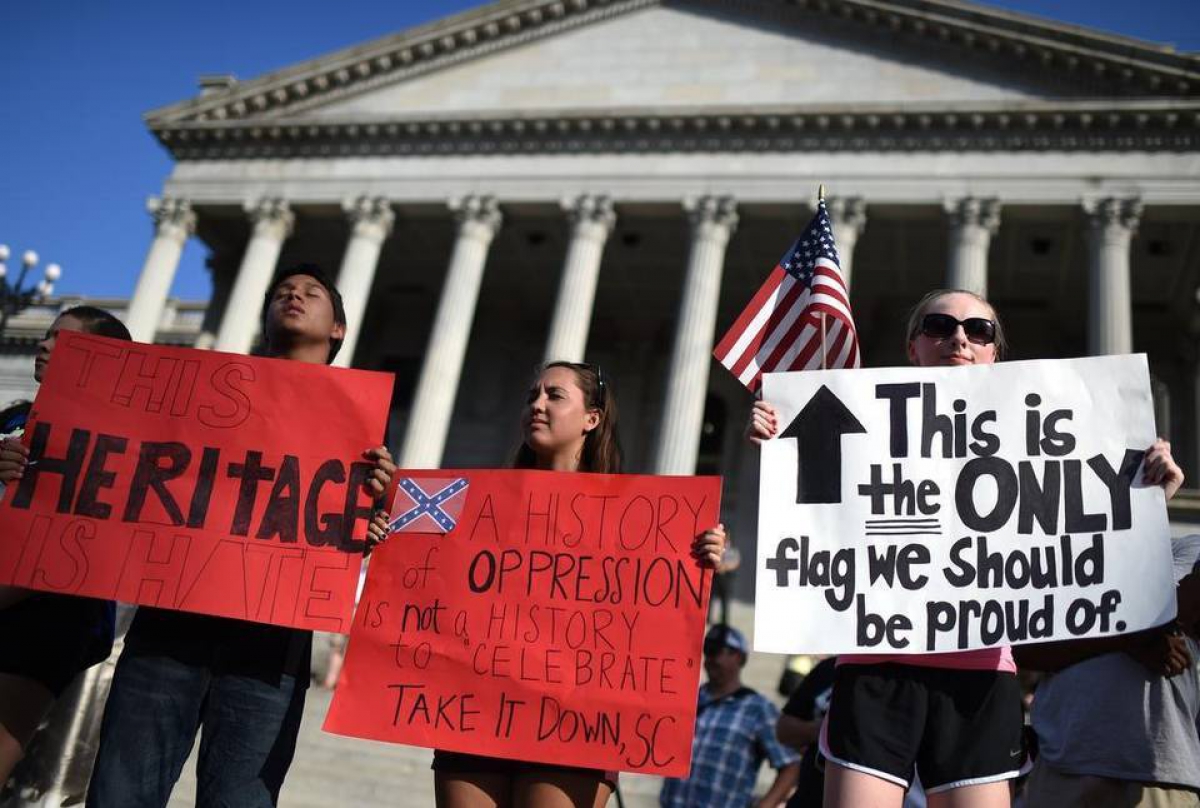 Source: Kansas City Star
The young man at Electric Forest should have been able to predict that his flag stunt would not be a welcomed gesture in a community that promotes tolerance and is famous for preaching the values of PLUR.

An hour before the crowd was admitted into the festival, someone in the crowd became so enraged at the brazen display of the flag that the person actually punched the guy as you can see in the photo below, leaving his face bloodied though his pride seems still intact.