Check Out This Badass 6-Person Suspended Treehouse Tent [VIDEO]
EDM's festival-goers are always on the lookout for a great new tent to enhance their camping experience at their favorite weekend-long music events. You can't beat coming back after a long night dancing with your rave fam only to crash in the coolest tent on the campgrounds.
Tentsile is leading the tent industry with their innovate tree tent concept, and this particular treehouse-like tent is just plain awesome. Tentsile has rolled out the largest treehouse set up in the market, merging the hammock with a tent to form a six person suspended sleeping space.
Called the Trilogy, the tent network is composed of Three Connects suspended between three stable trees, allowing you and your rave fam to sleep in style above ground. Additional hammocks can be added to the setup to accommodate up to nine people in your party. You can practically create your own Ewok campsite!
See the tree tent in action in the video below...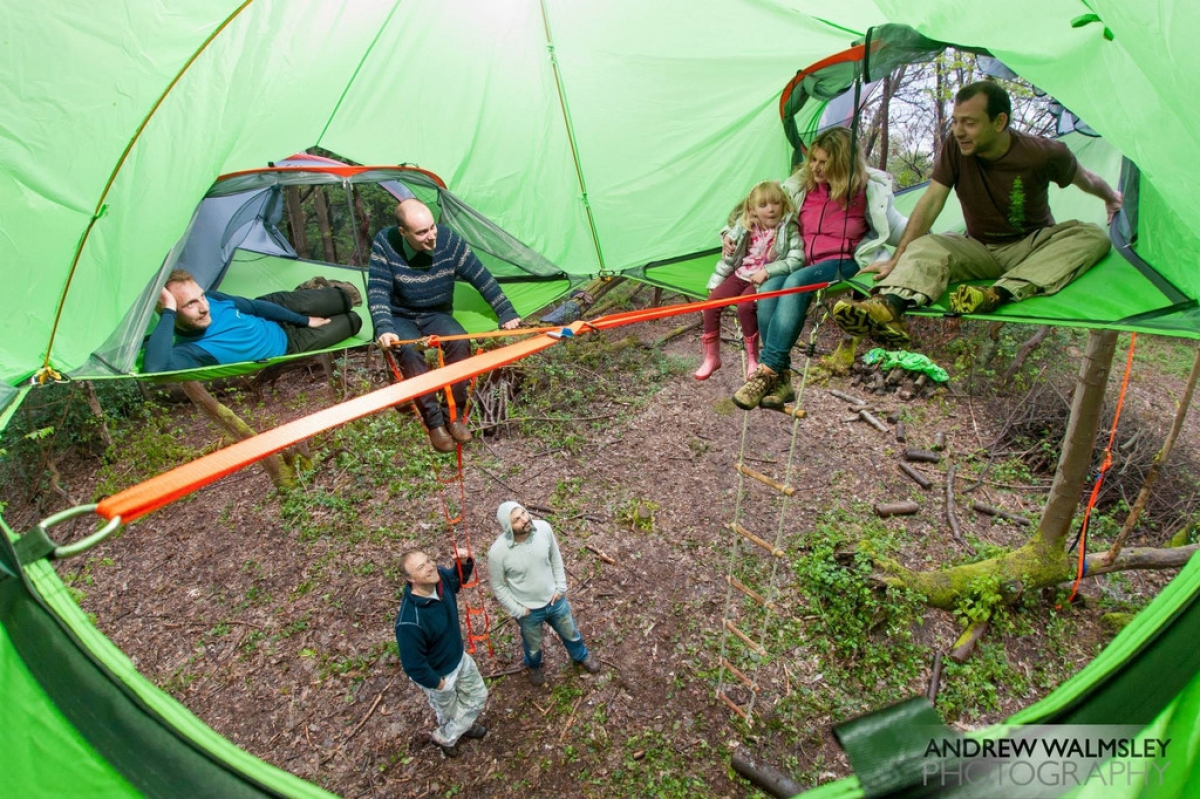 Check out the individual tree tents and hammock additions this righteous startup offers as well...