Create Your Own Claptone Mask For The Ultimate Mamby on the Beach Experience!
Mamby on the Beach Festival is bringing the tropical vibes to Chicago this summer, and the lineup is beyond stacked. Headliners Empire of the Sun, Passion Pit, Royksopp, ZHU, James Murphy, Phantogram, Art Department, and a slew of top-notch supporting artists will be taking over Oakwood Beach for a festival unlike any other, and we've got the perfect giveaway for all looking to attend.

The one and only Claptone will be making an appearance at this year's gathering, and to build hype for the festival, he has paired with React Presents... and EDM.com for the ultimate festival giveaway.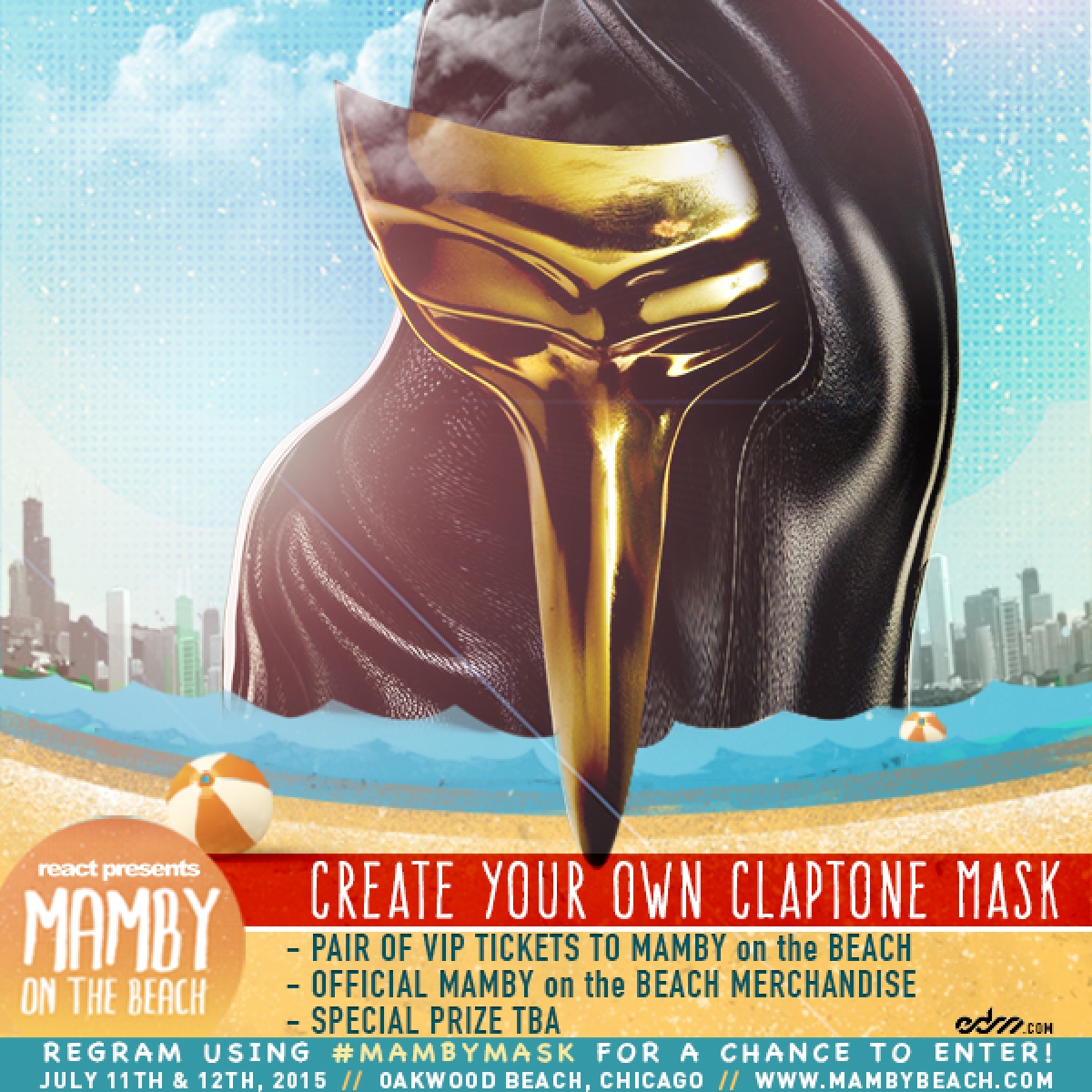 One lucky winner will receive 2 VIP tickets to the festival, MotB gear, and a very special prize TBA. Entering the contest is simple, you must:
1. Create your own Claptone mask (we're looking for creativity!)
2. Take a photo of your Claptone mask and upload it to Instagram
3. Explain why/how this mask represents you and include the hashtag #MambyMask
4. That's it!
The contest ends on July 8th at 5pm CST, so get cracking on those masks and good luck!
Check out Claptone's latest single "Dear Life" feat. Jaw below: