Dead Battery Discusses Life-Threatening Accident & Ensuing "Recovery" LP
Electro house DJ and Producer Tobias Huber, better known by his stage name Dead Battery, doesn't remember the impact. His friends tell him that he was in a coma for three weeks, and that they watched him as he layed motionless in bed, connected to breathing machines that made sounds reminescent of Darth Vader's mask. He recalls the way it felt waking up in a hospital room, with tubes spiraling out of his body, but he still can't tell you how he arrived in that state. In fact, it wasn't until Huber was shown a picture of his parents and asked if he recognized the people in the photo when he finally came to terms with the critical nature of his accident.
It's been just over a year since Huber sustained a serious brain injury after being struck by a car while riding his motorcycle, at no fault of his own. While his road to recovery has been long and challenging, he sites plenty of reasons he's thankful for the circumstances. "You think with an experience like this, you will live your life completely different," Huber says. "At first I thought 'fuck it, I have a second life now, fuck all these little things', but it's really funny how fast you get back into your usual routines. One thing I'm working on for the future is to enjoy life more, to just not stress about things."
Huber's bubbly demeanor and optimistic chatter are hardly indicative of his past trauma, but speaking with him for just a few minutes, I quickly begin to understand the complexity of his situation. During his several weeks spent in and out of hospitals and the neary two months living at an in-patient rehabilitation center near his hometown in Austria, not only did Huber adopt a new lease on life, but he also managed to create an incredibly beautiful and bold new LP appropriately titled, Recovery. Written almost entirely from his hospital bed, or during hours spent in between various physical therapy sessions, Huber's return to music comes in the form of an ambient, emotive and powerful EP. Previously known for producing club-ready dance floor tracks, Recovery finds its focus in more experimental sounds. It wasn't long before a label saw the intriguing potential in Huber's lush, expansive new LP, and helped him turn his personal refuge into a fully produced work, now available to fans around the world.
"At some point, when I was able to focus on things, and my brain was working right again, I just got my laptop out and started messing around with stuff. I really didn't have a concept or any idea where this was going, and I didn't have plans to release any of [the tracks]," Huber says. "I really wasn't feeling like making a hard hitting drum and bass track. (Laughs.) All of this music came together, just, naturally. A lot of songs are just fragments. They aren't so perfectly structured. Before the accident I would think 'okay I'm making this tune now', and I wouldn't have done it like this. I would have overthought it. [I used to think] it has to have a main part, then a break, and then another main part, but here it was just minutes [of music], and it's cool.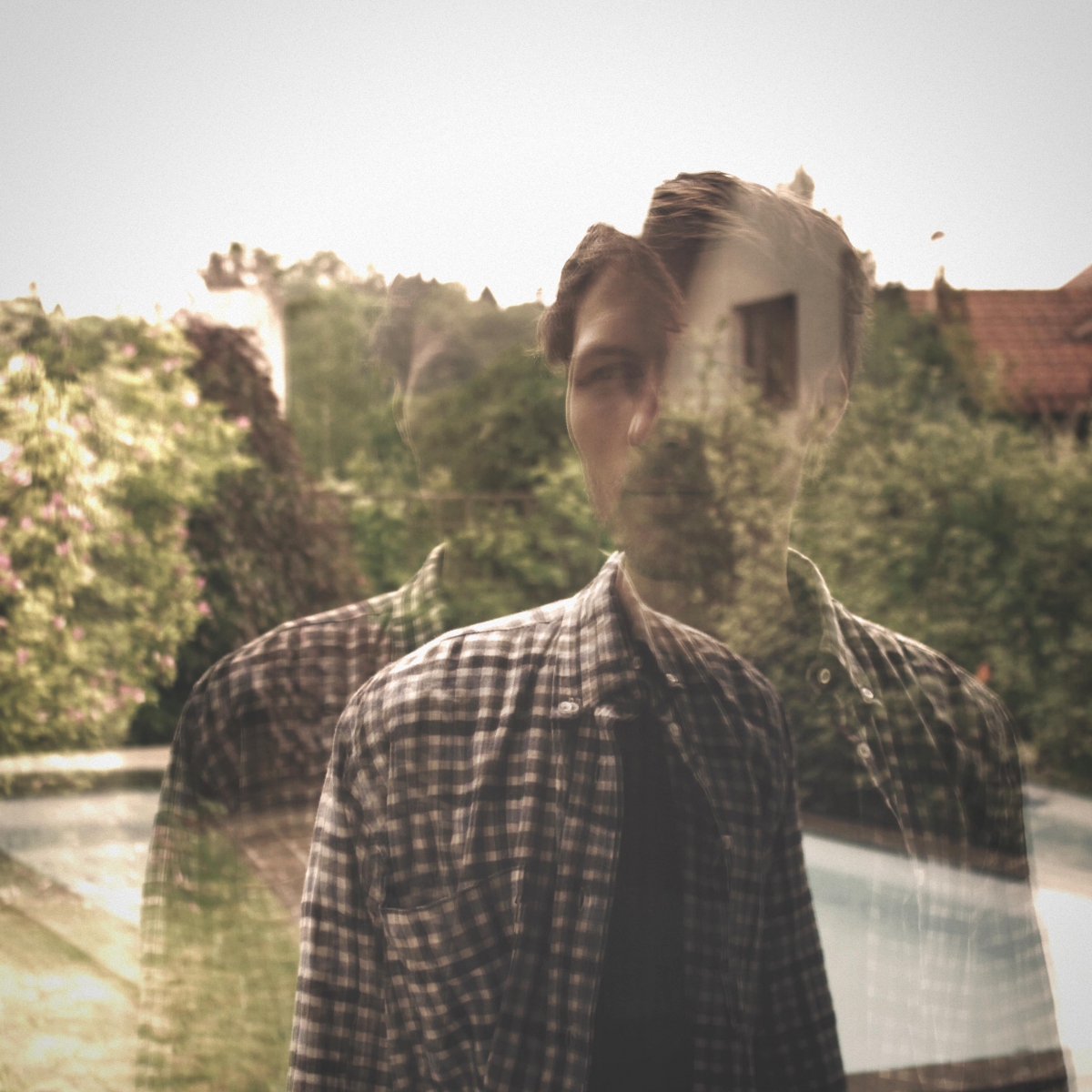 Dead Battery didn't set off with the intention to write a new LP. He says it just kind of happened. "I just didn't give a shit basically. I thought this is for me, I'll show it to some friends and that's it," Huber says. "And now it's on vinyl! I'm pysched for that."

Kannibalen Records quickly picked up the EP, and with the help of Suicide Sheep, Recovery went from existing merely as a passion project created to while away the hours in the hospital, to becoming a major release. "They just really loved it, and at first I thought it just wouldn't fit with their usual stuff, because they are mostly electro-trash, and then [I'm just] this weird coma guy [who created] the next 'relaxation' track," Huber jokes, finding a way to laugh in spite of his prior misfortune. "They immediately had this vision to really make a cool experience for outside listeners, [by breaking] Recovery into chapters. I just sent them the tracks exactly as they are now with the names and the track list, and they said 'this is so perfect, you must have thought that through all along'. But no. I just randomly put [the tracks] together and gave them numbers." Listening to the album, one might assume that intricate thought was applied to its sequence, which seems to tell the tale of Huber's journey back to health. It starts with dark, flowing tones that eventually lead into more vibrant tracks with repetitive beats as well as vocal contributions. "I guess that's really important and good when someone else listens to the music and they hear and see different things in it," Huber says. "Marc (of Kannibalen records) just told me he really hears the progression and sees my condition was reflected in the songs and the flow of the record."
Huber says that the track "Stay" holds a special place in his heart, and explains that it will inevitably be one of the songs that reminds him of the time he had to learn how to settle back into his own life. "I even wrote the lyrics for this one," Huber says. " [The vocalist], Lea Santee is a close friend of mine, and she was visiting me in the hospital often. I showed her the track and told her she had to sing on it." Santee recorded everything at home, and then provided Huber with the stems of the vocal tracks, which he was able to piece together into a song that is deep and pulsing. With lyrics that actually recount his experience, the song feels autobiographical and other-worldly at the same time, dripping with ambient noise, reverb, and raw emotion.
Despite the fact that he's in the midst of promoting a new album, Huber says his current priority is to find his way back into a regular routine. "I'm not really going to a lot of parties at the moment. Really the hardest part for me with this accident is to get back to my normal life," Huber says. Huber has not yet had the chance to play Recovery live, but when he does he hopes to explore more experimental performance methods. "I'm thinking about it a lot because my live shows were usually just DJ sets and [played inside] clubs where people want to dance," Huber says. "With this, I could make it a very interesting, cool show with great visuals where I actually perform. With a band would be the greatest!" For the time being, however, clubs and parties will take the back burner, as doctors have warned him that his risk for epilepsy is now higher after sustaining a brain injury. "I guess I could get very pessimistic,' Huber says. "It's a challenge to not let that thought or that voice in your head become the main voice."
Recovery is now available for pre-order on iTunes and Vinyl.
Follow EDM.com:
Facebook.com/TheEdmNetwork
Facebook.com/EDMcom
twitter.com/TheEdmNetwork
instagram.com/EDM
soundcloud.com/EDM
plus.google.com/+EDM