DanceSafe Organization Shut Down By Major US Music Festival
Over the weekend at Electric Forest, event organizers pulled the plug on DanceSafe's booth at the festival. For those unfamiliar with the organization, here is the description they provide on their website:
"DanceSafe is a 501(c)(3) non-profit public health organization with a mission to promote health and safety within the nightlife and electronic music communities. Using harm reduction and peer-based education as our guiding principles, we provide a range of free information and services including safe spaces to take breaks and engage in conversations about health, drug use, and personal safety; water and electrolytes [to prevent dehydration and heatstroke]; earplugs [to prevent hearing loss], safe sex tools [to avoid unwanted pregnancies and spread of STI's]; honest, fact-based, unbiased information on drug effects and potential harms [to empower people to make informed decisions]; and provide drug checking [to avoid overdose or death]."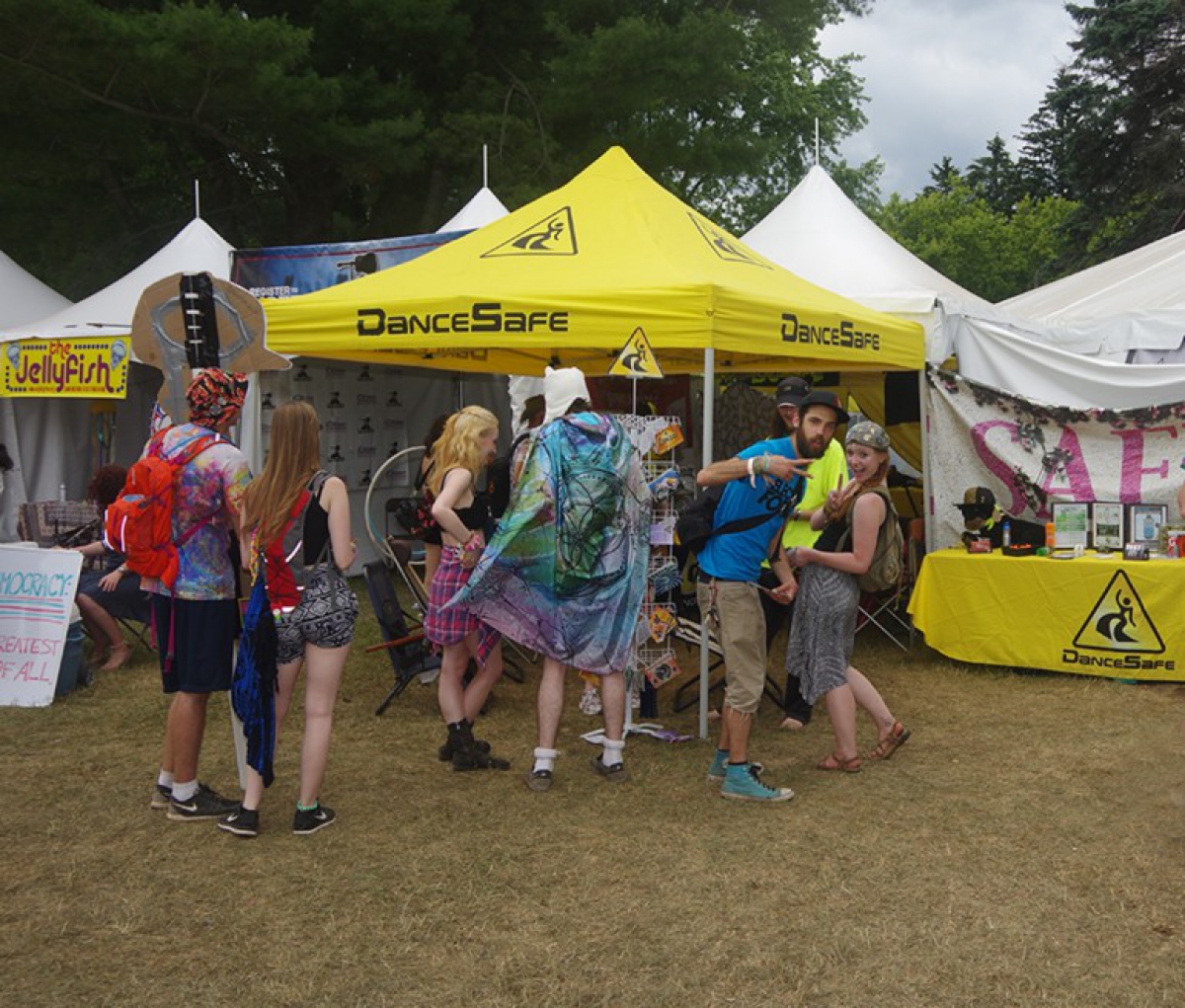 According to festival representative Carrie Lombardi, the issue had nothing to do with the drug test kits DanceSafe is known for providing at festivals.
Apparently, DanceSafe wasn't supposed to sell anything because they were there as part of Electric Forest's non-profit information booth program, which waives the normal vendor fee in exchange for the organization's consent to only provide and share information for free.
DanceSafe's National Outreach Director, Mitchell Gomez, had the following to say in response:
"At no time during this interaction or any other interaction was the merchandise we sell in the booth (to fund outreach) mentioned to us, although that is now what the festival claims was the cause of us being shut down." - Mitchell Gomez (DanceSafe National Outreach Director)
DanceSafe has had an official presence at a wide variety of major music festivals in recent years, including TomorrowWorld, Imagine Festival, Mysteryland and Lightning in a Bottle.
Click here for an in-depth explanation from DanceSafe's National Outreach Director of what went down at Electric Forest this past weekend. DanceSafe's website has been struggling with the amount of traffic it has been receiving due to all of this, so if the previous link doesn't work, try this one.

This isn't the first time drug testing organizations have been shut down at music festivals. The Bunk Police were recently shut down at Bonnaroo Music and Arts Festival in Manchester, Tennessee.