Watch Deadmau5 Unleash A Brand New Stage Design [VIDEO]
Deadmau5 unveiled his new stage design fir the first time at Governors Ball NYC last night. The new layout for his live show features a light-up geodesic dome split in half to house the DJ booth with a panel of projection screens behind him for a spectacular light show. The new stage rig was designed by Leroy Bennett, one of the biggest lighting engineers in the industry, with clients ranging from Katy Perry to Nine Inch Nails.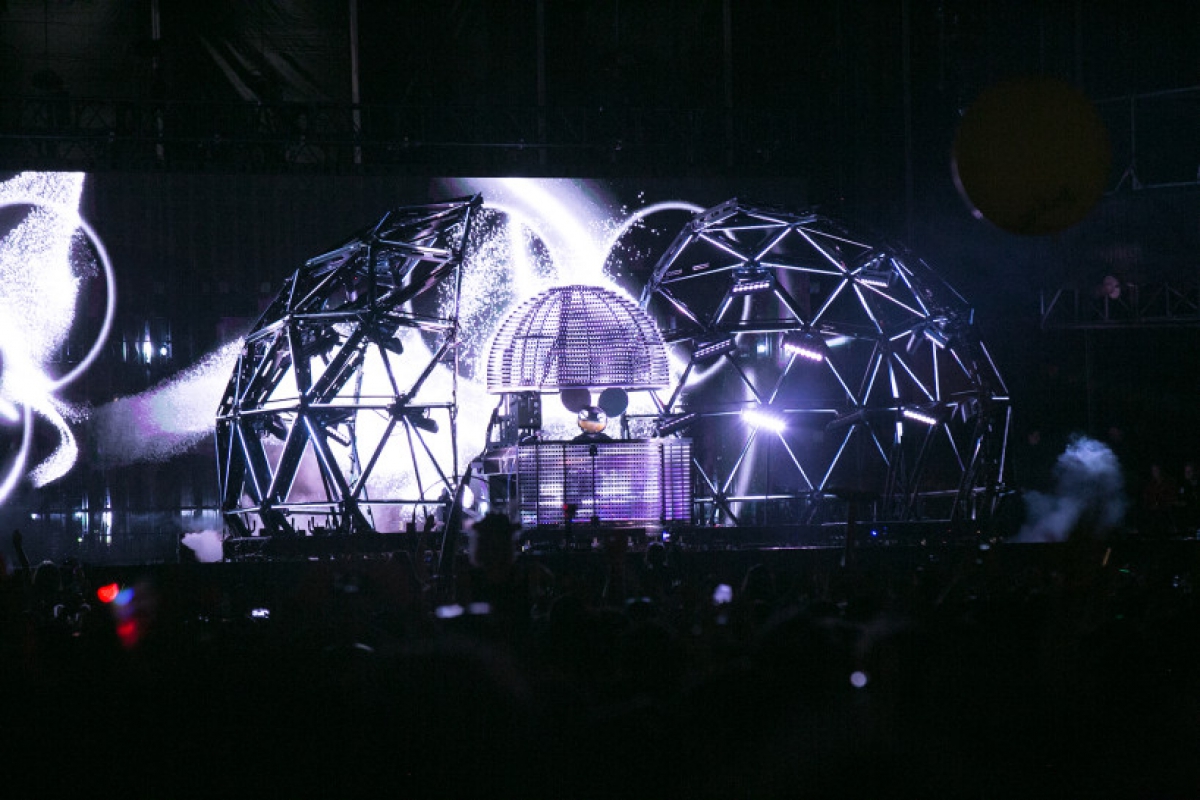 Talking about the new setup Bennett says, "With a lot of EDM stuff, it is flying by the seat of your pants. It's very difficult to do something that's very thought out and still looks cool...Video is a big element in the EDM world, but it becomes a bit same-y. We have it interacting with the lighting to break off the monotony of that."
Deadmau5 did mention he ran into a bit of short-lived technical difficulties mid-set, but all in all it looks like an awesome new show for all the mau5 fans. Concert goers have taken to Twitter and Instagram to post their own photos and videos of what the new stage setup looks like, check it out below...