Watch Skrillex & Diplo Jam Out With 2 Members Of Arcade Fire In Their Studio [VIDEO]
Skrillex and Diplo made a stop to visit a local Canadian studio before their opening show of the Full Flex Express Tour in Montreal. The EDM duo stopped to hang out with Win Butler and Régine Chassagne of Arcade Fire, getting an exclusive tour of the band's studio.
The video below gives us a quick tour of the studio, which features an eclectic mix instruments and equipment, including drums, guitars, synthesizers, and some mallets that we see Skrillex jamming on. In the photos below, we can see Diplo taking over the drumming responsibilites.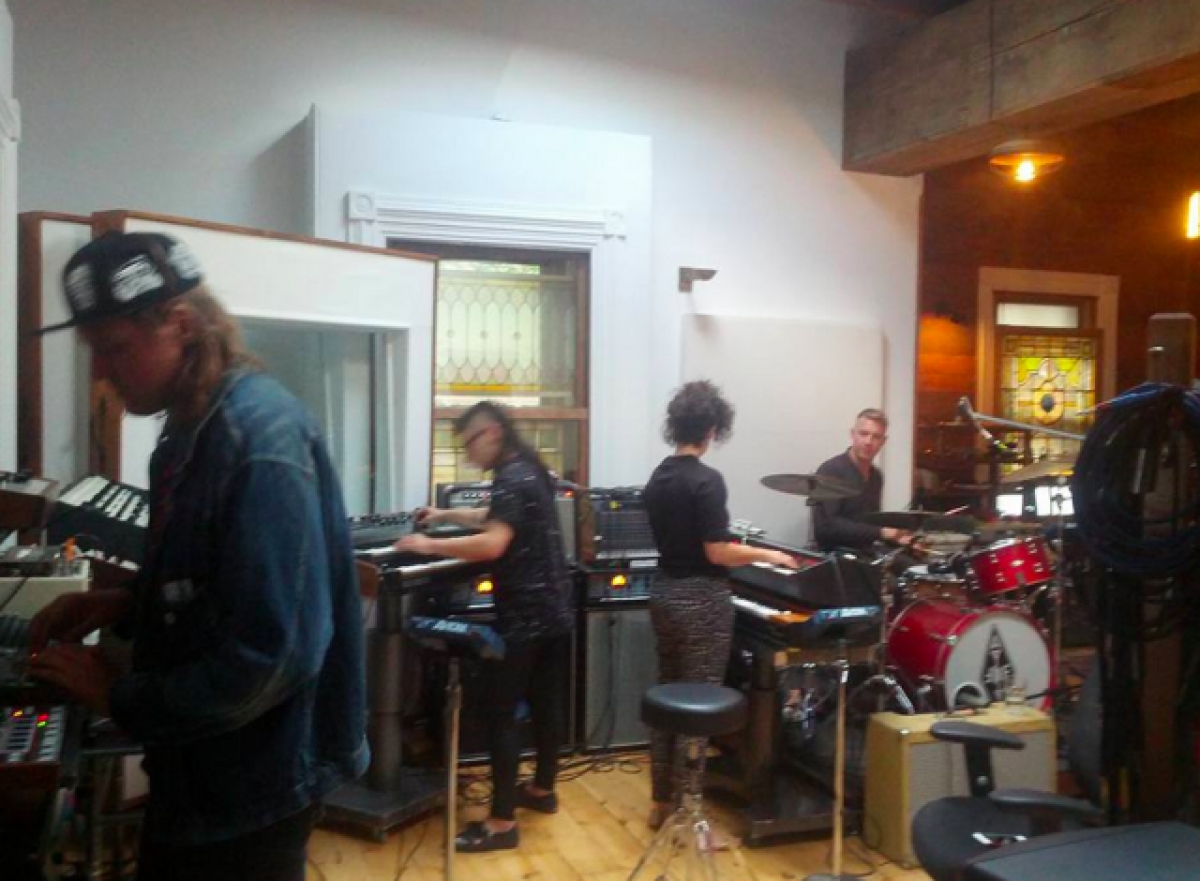 Arcade Fire's Win Butler clarified that this is not a recording session, but merely a tour of their studio for Skrillex and Diplo, so fans shouldn't hold their breath for a collaboration.