Armin van Buuren Drops Huge Compilation Album Of Trance Classics [VIDEO]
Father of trance Armin van Buuren just released his always-anticipated annual compilation album, A State Of Trance Classics Vol. 10, through his record label Armada Music. Marking the tenth-anniversary of the series, Vol. 10 features over 36 massive tracks from the top names in trance.

Highlighting some of the biggest names and best tracks trance has to offer, this milestone compilation features Armin, Tiësto, Gabriel & Dresden, Above & Beyond, Gareth Emery, Ferry Corsten, BT, Paul van Dyk, Marcus Schulz, Cosmic Gate, Rank 1 and many more.
Check out the teaser video and full tracklist below, then grab your copy of ASOT Classics Vol. 10 on iTunes or stream it on Apple Music or Spotify below...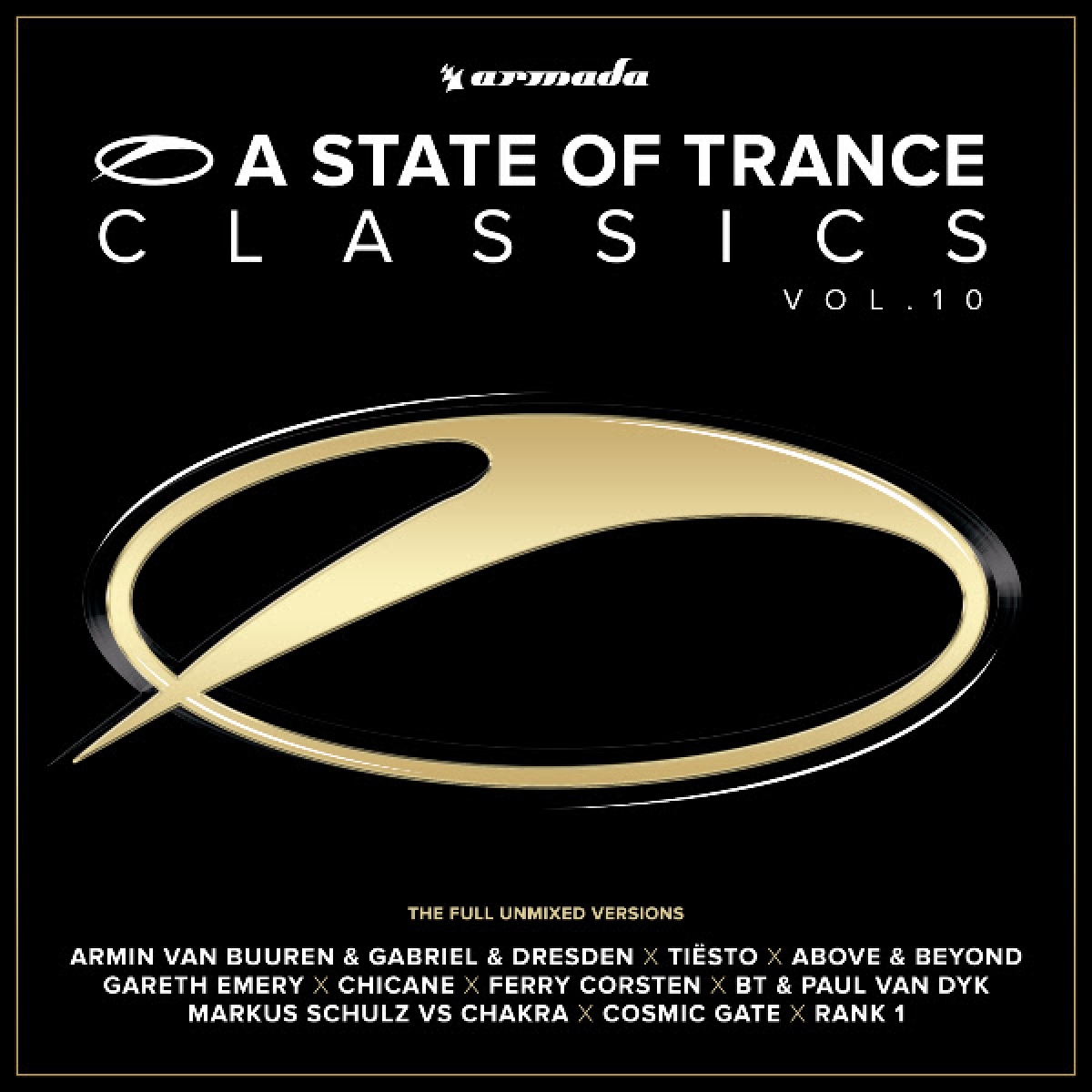 Tracklist:
1) Cosmic Gate – Exploration Of Space (Original Mix)
2) Armin van Buuren feat. Gabriel & Dresden – Zocalo (Original Mix)
3) Chicane vs Natasha Bedingfield – Bruised Water (Michael Woods Remix Dub)
4) Ferry Corsten feat. Simon Lebon – Fire (Original Mix)
5) Tiësto – Dallas 4PM (Original Mix)
6) Above & Beyond – Can't Sleep (Original Mix)
7) Gareth Emery feat. Lucy Saunders – Sanctuary (Club Mix)
8) Markus Schulz vs Chakra – I Am (Original Mix)
9) Rank 1 – L.E.D. There Be Light (Extended Mix)
10) David Forbes – Questions Must Be Asked (Magica Remix)
11) BT & Paul van Dyk – Namistai (Extended Version)
12) Dash Berlin feat. Emma Hewitt – Waiting (Original Mix)
13) Cygnus X – Positron 2002 (Armin van Buuren Remix)
14) Accadia – Into The Dawn (James Holden Remix)
15) Ernesto vs Bastian – Thrill – Official Trance Energy 2008 Anthem (Original Mix)
16) Globe vs Push – Dreams From Above (Push European Mix)
17) Silverblue – Do You Know (Silverbullet Remix)
18) Svenson & Gielen – We Know What You Did (Original Mix)
19) Sunlounger feat. Zara – Lost (Club Mix)
20) Kamaya Painters – Far From Over (Original Mix)
21) Signum Signal – Back @ Ya (Original Mix)
22) First State feat. Anita Kelsey – Falling (Original Mix)
23) Ayu – Appears (Armin van Buuren's Sunset Dub Mix)
24) Andy Moor & Ashley Wallbridge feat. Meighan Nealon – Faces (Original Mix)
25) Aalto – Rush (Super8 vs Orkidea Mix)
26) Duderstadt – Mahananda (Original Mix)
27) DJ Energy & Tatana – End Of Time (Original Mix)
28) W&W – Alpha (Original Mix)
29) Gabriel & Dresden feat. Jan Burton – Dangerous Power (Kuffdam & Plant Remix)
30) DJ Shah feat. Adrina Thorpe – Back To You (Aly & Fila Remix)
31) Liquid DJ Team – Liquidation (Marco V Remix)
32) Fictivision vs C-Quence – Symbols (Original Mix)
33) Solarstone – 4Ever (Original Mix)
34) Hemstock & Jennings – Mirage Of Hope (Lange Remix)
35) The Generator – New Orizon (Part 1) (Original Mix)
36) Trancesetters – The Saga (Original Mix)
Click here to watch Armin debut his latest collaboration with electronic music legend Jean-Michel Jarre at Tomorrowland!