Henry Fong & Bingo Players Discuss New 'Curiosity' Remix [INTERVIEW]
It's hard to imagine how internationally renowned DJs Henry Fong and Bingo Players have time to do anything other than entertain their thousands of adoring fans on festival stages across the globe, however, these gentlemen have a few tricks up their sleeves. Just a few weeks after Bingo Players dropped its club-ready electro house tune "Curiosity" at EDC Las Vegas for the first time, Henry has swooped in with his own swingin' remix that is just what the doctor ordered when you're running low on the vibes.
Bingo Players - "Curiosity" (Henry Fong Remix)
- Out August 14th Via Hysteria Records -
EDM.com was invited to be a fly on the wall while Henry interviewed Bingo Players' Maarten Hoogstraten about influences, this year's festival season, and of course, "Curiosity." Check out the interview and make sure to play out Henry Fong's "Curiosity" remix below before Hysteria Records drops it on August 14th:
Henry: Hey, Maarten. How've you been?
I'm really good thanks! Still buzzing from my set at Tomorrowland on Sunday.
Henry: Nice, crowd looked crazy! How did you come up with the idea for 'Curiosity'? I really dig that house piano hook - it reminds me of "Strings of Life."
It's a track that I have been working on for a while and I really wanted to bring back the early sounds of Bingo Players, with a modern twist. It was sort of a throwback to tracks like "Chop" and "Tom's Diner." Yeah, I think the piano hook is the key ingredient and makes it a catchy tune.
Henry: You've been running Hysteria Records for a while now, I have just started my own label this year, Banzai, any advice for a new label?
Don't expect it to be an immediate success! You've got to be patient and focus on releasing quality records. We established Hysteria Records as a way to control the type of music we release, and therefore we were able to enjoy a sense of freedom and it allowed us to focus on doing our own thing. I think you've got to follow your own style and make sure you keep reminding yourself of why you started it in the first place.
Henry: Why'd you choose me for the remix by the way?
You shouldn't even have to ask! You know exactly what it takes to rework a track and take it to a whole other dimension.
Henry: I'm a big fan of 90s and 2000s hip-hop along with OG dance acts like The Prodigy, who are your main influences?
I love The Prodigy! I'm always looking for new and exciting music for inspiration. At the moment, the Jamie XX album is blowing my mind… Also American Hip Hop like Kendrick Lamar… I often find myself looking back and listening to old music for inspiration.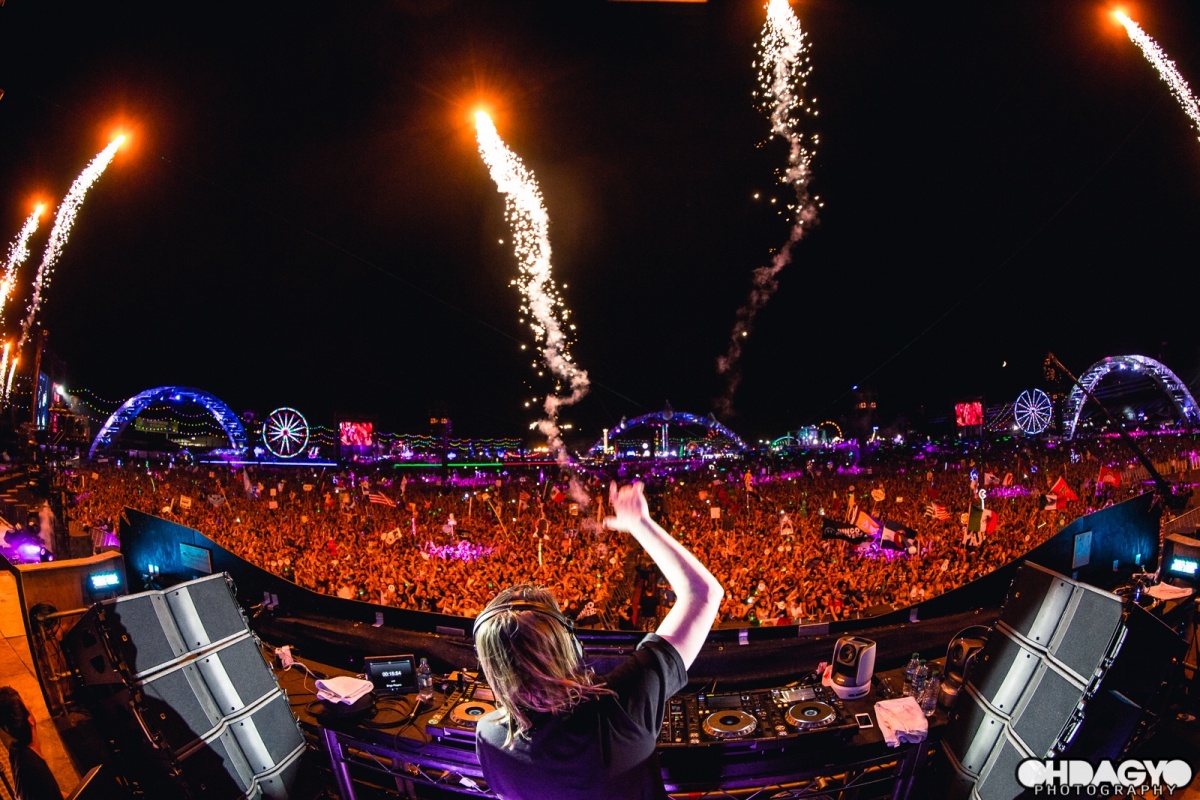 Henry: How'd you start out? For me it was DJing open format at local bars & clubs, then I finally was able to build a dance night at a local bar.
I started out producing music at home and spending loads of time creating my own beats. When I met Paul, we realized we had the same passion for music and we started making songs together. It all naturally evolved from there when we started sending our material around and people seemed to respond really well to what we were doing.