Skrillex Dishes On EDM, Fashion & The Albums That Changed His Life
Skrillex got together with Frank and Oak to offer an inside glimpse of the Full Flex Express Tour that will see him and Diplo and a host of other artists travel across Canada by train to bring an unforgettable show. Inspired by a 70's traveling rock festival, the duo's goal was to bring this same concept to a whole new generation.
"Full Flex Express was based on this tour that happened in the '70s called The Festival Express. That was the inspiration—to do our generation's version of that. A bunch of friends hanging out on a train together, making music, traveling across Canada. It just sounds like a good time."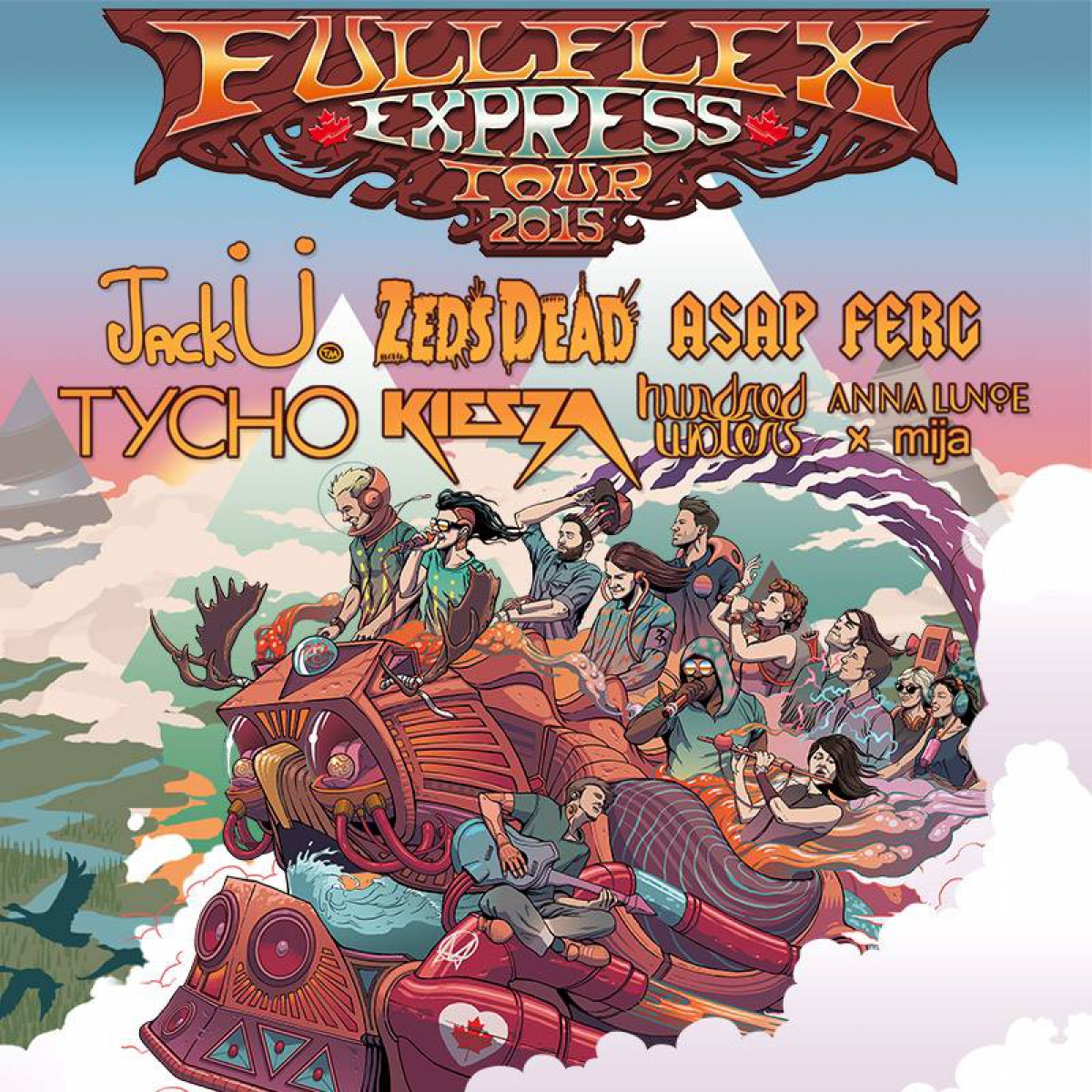 Skrillex shares his opinion on the future of EDM, addressing the popular fear that the bubble will soon burst before he shares the albums that changed his life and inspired him to make dance music.
"It's definitely not going to stop any time soon. The amount of young producers coming out, doing things independently, and expanding on the sound that's already there is pretty amazing... Aphex Twin's Come to Daddy EP made me fall in love with instrumental music and electronic music. It made me want to make it. From there it was Justice's Cross album that made me want to make dance music. It was the first time I heard dance music that spoke to me, but still had a punk rock attitude to it.
The "Where Are Ü Now" producer even dishes on his biggest fashion regret. Turns out he doesn't have any.
"I have no regrets in fashion. I wore girl jeans and pink eyeshadow when I was 16 and I'm still proud of it."
If you can't make it out to Canada for The Full Flex Express Tour, Skrillex and his crew have been generous enough to curate a playlist to help recreate the experience. The July 11th event in Toronto event will also be streamed live on Yahoo.