Bud Light Teams Up With Diplo's Mad Decent For New Art Project
Bud Light has something special for EDM fans headed out to the upcoming Mad Decent Block Party Festival. The two forces have united to provide a unique experience for beer lovers exclusively attending the Block Party. The beer company has created 200,000 unique beer can designs to be distributed only to music fans at the Mad Decent festival, featuring wild designs that are consistent with the branding for Diplo's label.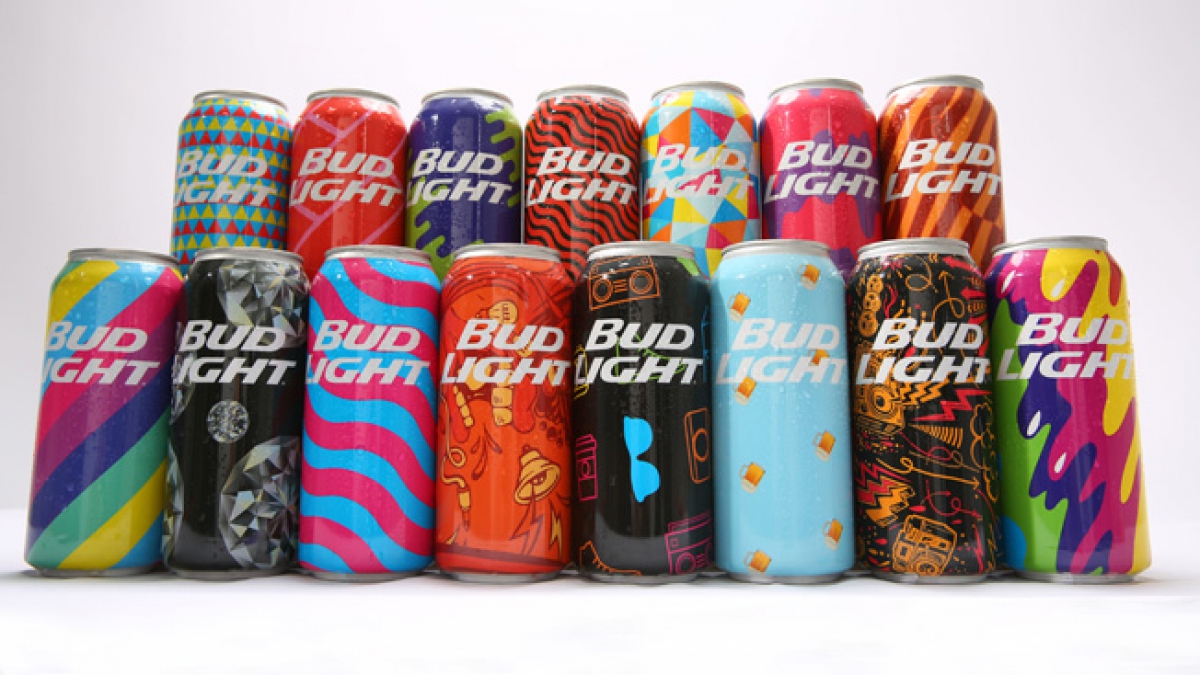 Bud Light's Vice President Alex Lambrecht offered up some insight into the unique packaging decision.
"The [individualized cans are] very much in line with what Bud Light wants to do for millennials. We know they want something unique and an unexpected experience, and I feel that they will be so surprised and inspired when they order a Bud Light and get these cans. All 200,000 cans produced will provide 200,000 different experiences."
Bud Light utilized HP's SmartStream Mosaic Algorithm for the unconventional packaging. Gina Bazigian, the company's Packaging Innovation Manager, explained the packaging process.
"Each time we've printed a label out they're a little bit different, and that allows us to get 31 million possible label outputs from those 31 designs and ensures that no two cans printed are alike."
Check out the infographic below for a more in-depth explanation of the packaging developed for Mad Decent block Party: