This App Could Have Alcohol Delivered To Your Door By A Favorite DJ
A new app called Klink has answered partiers' prayers with an easy-to-use alcohol delivery service. Klink teams up with local liquor stores and allows users to browse a selection of alcoholic products and then order them for delivery within the hour. But that's not all...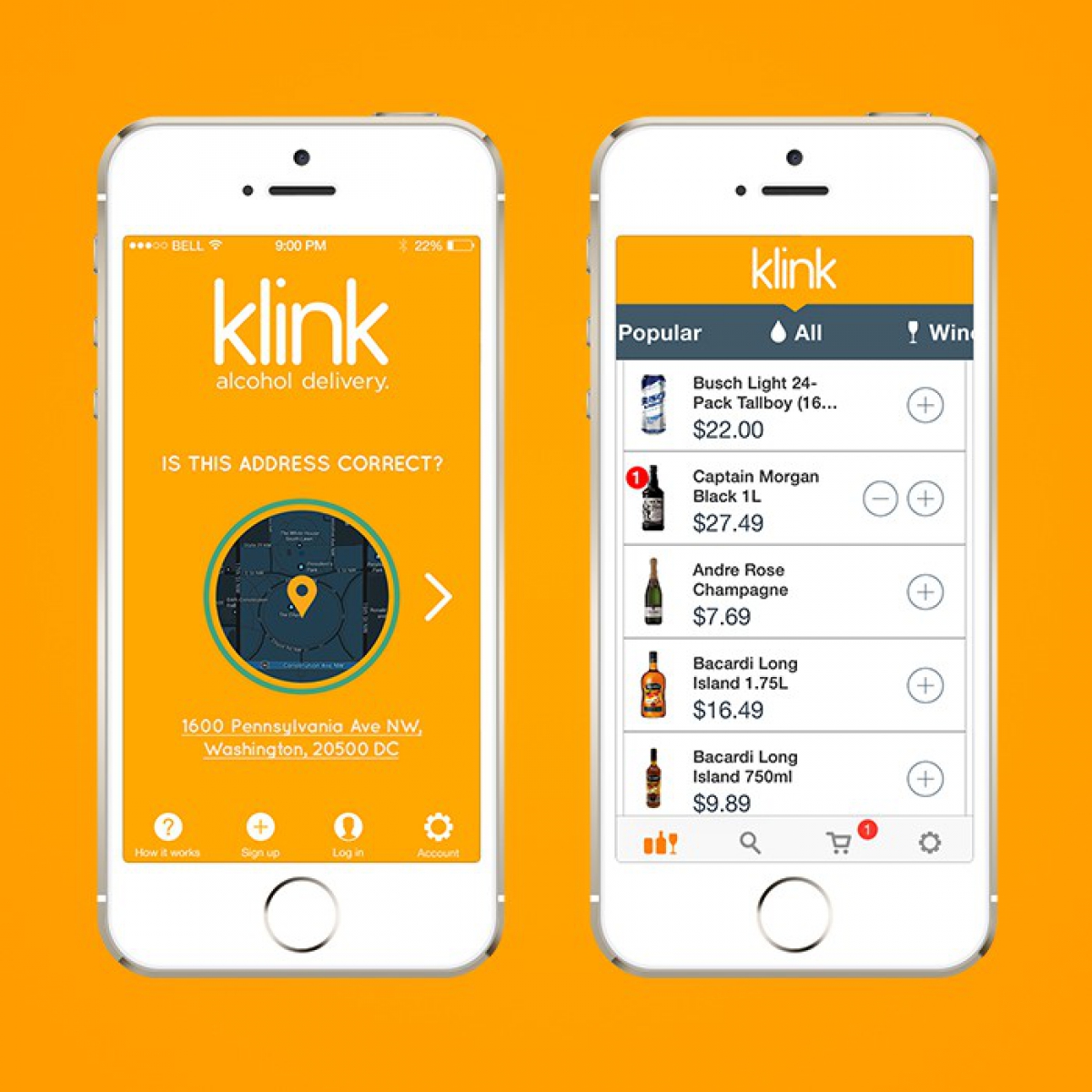 Klink was developed by Craig Bolz and Jeffrey Nadel while they were still undergrads. Talking about the inception of the app, Bolz says that it occurred to him and Nadel at a party. Who says you can't party your way to success?

"By going to college parties and realizing how many people were going on beer runs, we realized we could do the same business model for alcohol delivery."

The two have also set up corporate and celebrity endorsements and are currently looking for more to create a delivery service with a truly unique experience.
"In D.C., we had a deal with Bud Light, and Steve Aoki delivered alcohol. We really want to re-create the liquor-buying experience. We don't want to just bring the liquor store to you, but we want to give awesome experiences to our customers."
Klink requires a minimum charge of $20, and users will incur an additional $3.87 delivery fee on top of the price of the alcohol they purchase. The app's developers have also taken careful precaution to ensure alcohol won't be delivered to minors, as Klink requires a valid driver's license to be input into the order, which is again checked by the delivery person upon their arrival.

So there you have it, the future of alcohol. We can only hope Klink will team up with more DJs in the future to get the party started right.
Download the app here.
[H/T: MiamiNewTimes]
Follow EDM.com:
facebook.com/TheEdmNetwork
facebook.com/edm
soundcloud.com/edm
twitter.com/theedmnetwork
plus.google.com/+EDM
instagram.com/edm