TomorrowWorld Announces 6 New Stage Designs, Adds Floating Boat Stage
The summer sweat-bucket is almost full, and soon enough, the leaves are going to start changing signifying the end of another festival season. However, this is no reason to agonize over autumn's approach because TomorrowWorld is swinging through Atlanta just one day after the fall equinox (if you attend The Gathering) to be the cherry atop your festival season sundae.
For it's third year, TomorrowWorld is ramping up the features, which include new stage designs, an additional stage, culinary delights from one of Atlanta's most renowned chefs, and EDM's first spinning studio. EDM.com recently sat down with the marketing manager for TomorrowWorld, and he clued us in to a few of the newest features hitting Chattahoochee Hills this September. Get hyped for the "key to happiness" by checking out the additions below:
1. 6 All-New Stage Designs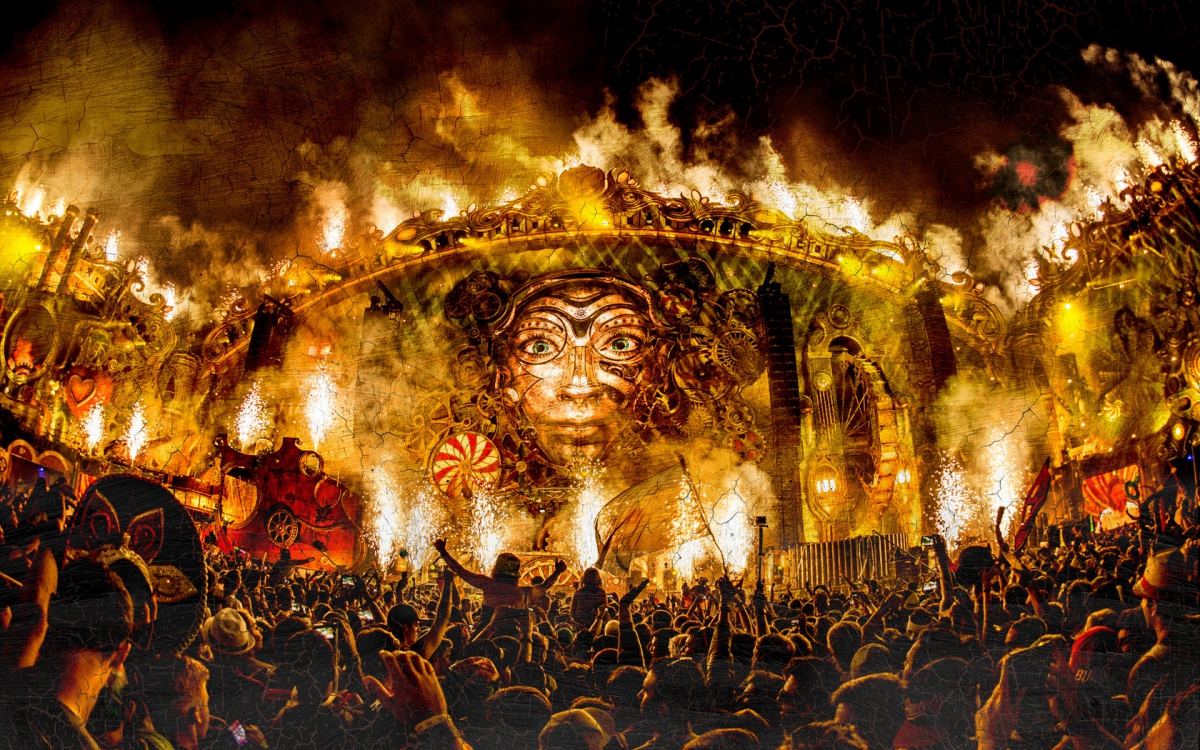 If you watched the Tomorrowland live stream, this gold laced mainstage will look quite familiar. Immediately following its Belgian spectacle, the stage is deconstructed, packaged in containers, and shipped across the Atlantic to its secondary home.
The mainstage will join 5 other brand new stages for the 2015 rendition of TomorrowWorld. This may not be your first time in Chattahoochee Hills, but it will be your first time experiencing it like this.
This year's theme is "the key to happiness," so expect lots of rotating cogs, adventures unlocking, and mysteries revealing themselves from behind closed doors.
Speaking of keys...
2. Wristbands will ship in locked jewelry boxes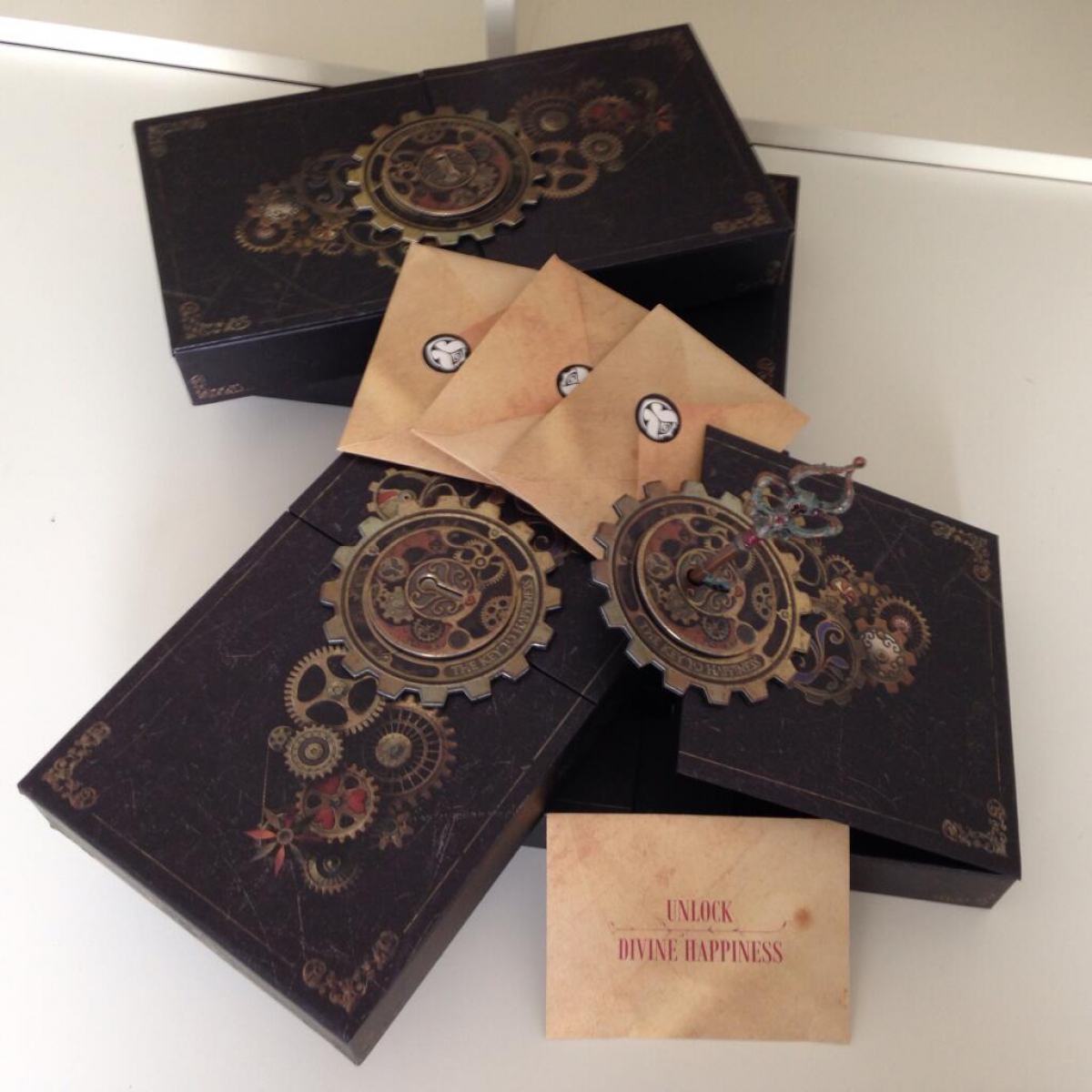 Your ornate wristbands boxes will be shipping in the next few weeks! You will need your own personal "key to happiness" to unlock the box and access your wristband, so make sure not to lose it!

3. New 'Tomorrow's Table' Restaurant Will Feature Cusine By Top Chef Finalist Kevin Gillespie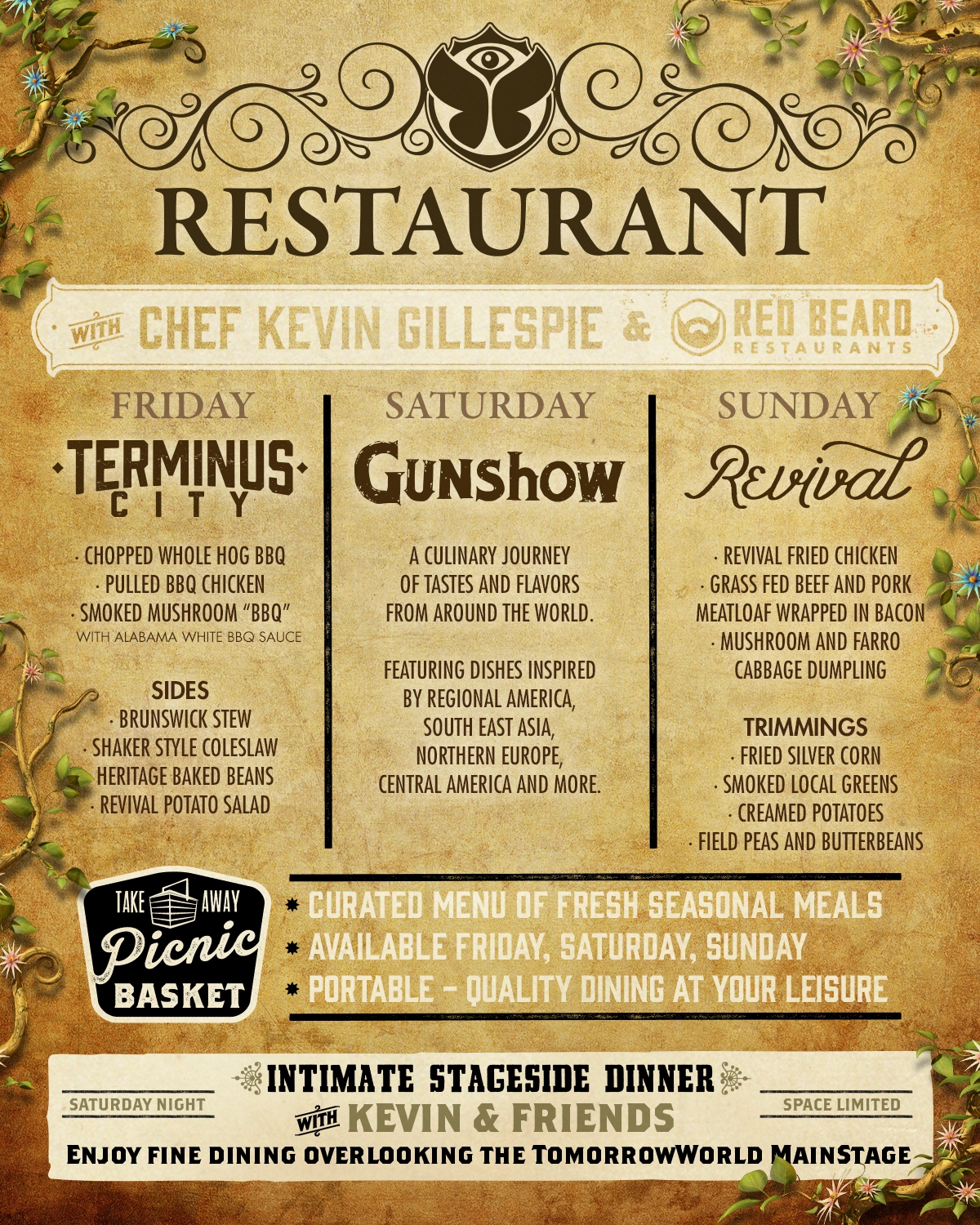 No trip to the southeastern United States is complete unless your pants no longer fit when you leave. Yes, there is bar-b-que and fried chicken everywhere below and around the Mason-Dixon line, but not like this. Chef Kevin Gillespie will be dishing out some of his favorite plates atop a hill overlooking the TomorrowWorld's magnificent mainstage.
Make sure to hop on Saturday's cosmopolitan menu, inspired by his renowned Atlanta restaurant, Gunshow. This multi-course meal will exemplify the spirit of TomorrowWorld while dancing across your pallet in savory jubilation. Tickets are going to go quick, so make sure to scoop them up now.
4. An Additional Stage Has Been Revealed!
Appropriately named 'The Boat' stage, this addition will feature curated lineups from The Magician, Future Classic, and Hospital Records. This actual boat will be floating in the river, although spectators will have to watch from land because the ship will not be taking voyages during performances. Sorry, kiddos.
5. New Activities!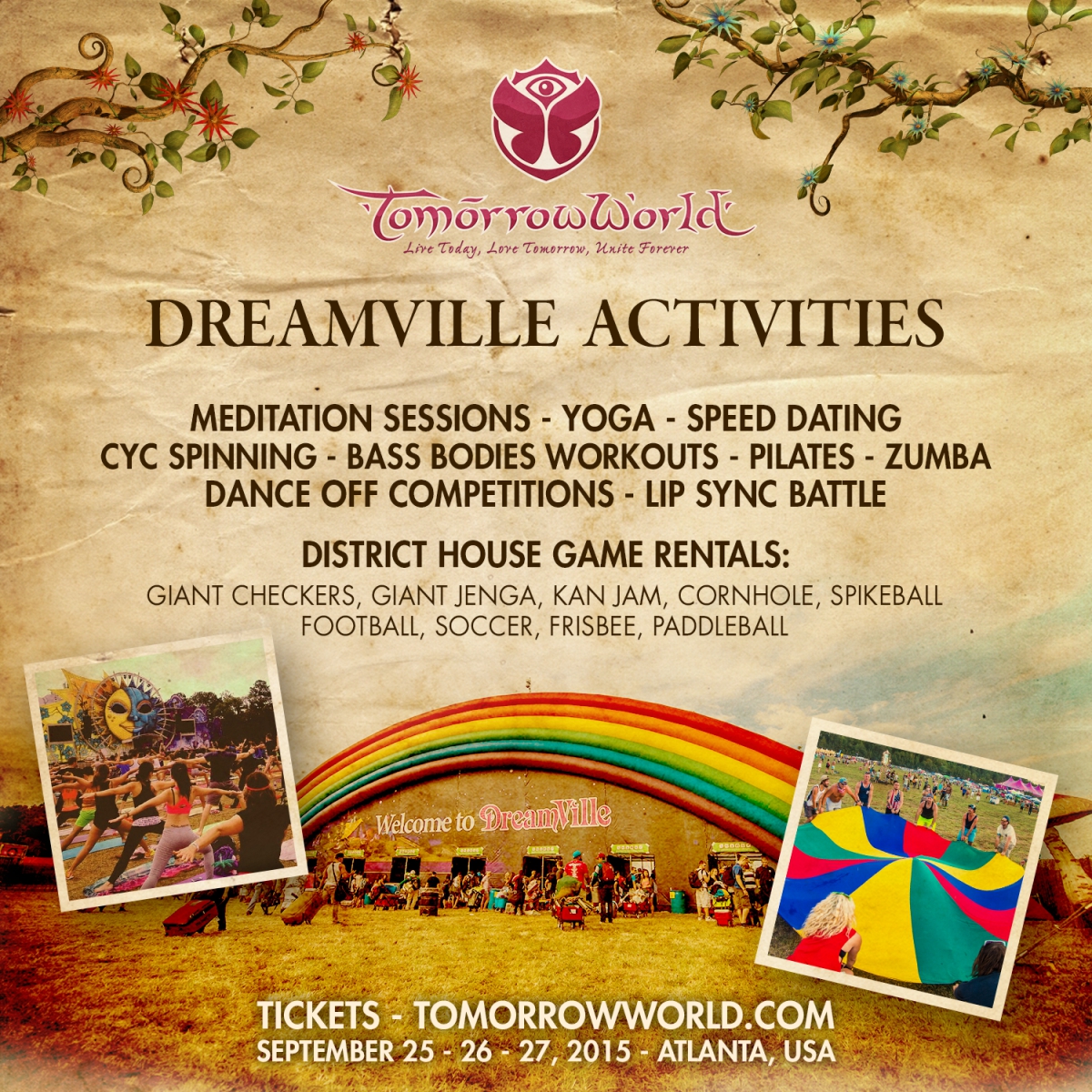 TomorrowWorld is known for its grandiose theatrics and wall-to-wall...river-to-forest entertainment, but this year's edition has more to offer than ever before.
This year, CYC Spinning will set up the first EDM festival spinning studio right in the heart of DreamVille. TW explains: "CYC offers exhilarating EDM based rides that activate the whole body. Weights are incorporated into sectors inspired by more than 20 different sport movements such as boxing, volleyball, and swimming." Registration is required to secure your bike, so make sure to stay on top of the TW activities page for more information.
If spinning isn't your thing, there are many more options to sweat out the previous night in DreamVille: Trance Yoga, Liquid Yoga, Detox Yoga, meditation, Bass Body Workouts (aerobic-based bass music workouts), pilates, zumba, and to exercise your mind: speed-dating.