Moonrise Festival 2015 Proved To Be A Leading Force On The East Coast
With another massive partying weekend behind us, Moonrise Festival, located at the Pimlico Race Course in Baltimore, Maryland, proved to be one of the leading East Coast gatherings occupying festival season. Not only did Moonrise attendees luck out with perfect weather, but everyone brought their good vibes and festival faces to the race course on August 8th and 9th. Operated by Steez Promo, Moonrise Festival 2015 was a smoothly run, highly organized music event that stands out amongst the hundreds of music festivals out there today.
Spanning across four well-crafted stages, Moonrise Festival hosted a wide range of both dance music acts and live performers, giving festival attendees ample room for set selections. While the set conflicts are always an impediment to our desired festival experience, it was clear attendees were in good hands no matter which stage they found themselves. The Lunar and Stellar Stages housed the main acts of the weekend with headliners Bassnectar and Above & Beyond, as well as huge second phase such as The Glitch Mob, Die Antwoord, and a special guest performance from Knife Party. Throughout the first day of the event, loyal bassheads were roaming the festival grounds making it clear of their presence and devotion to Lorin; the iconic Bassnectar 'bassdrop' emblem completely took over day one from exclusive merch, to boldly flying high on flags, to forever engraved as tattoos on his legion of followers.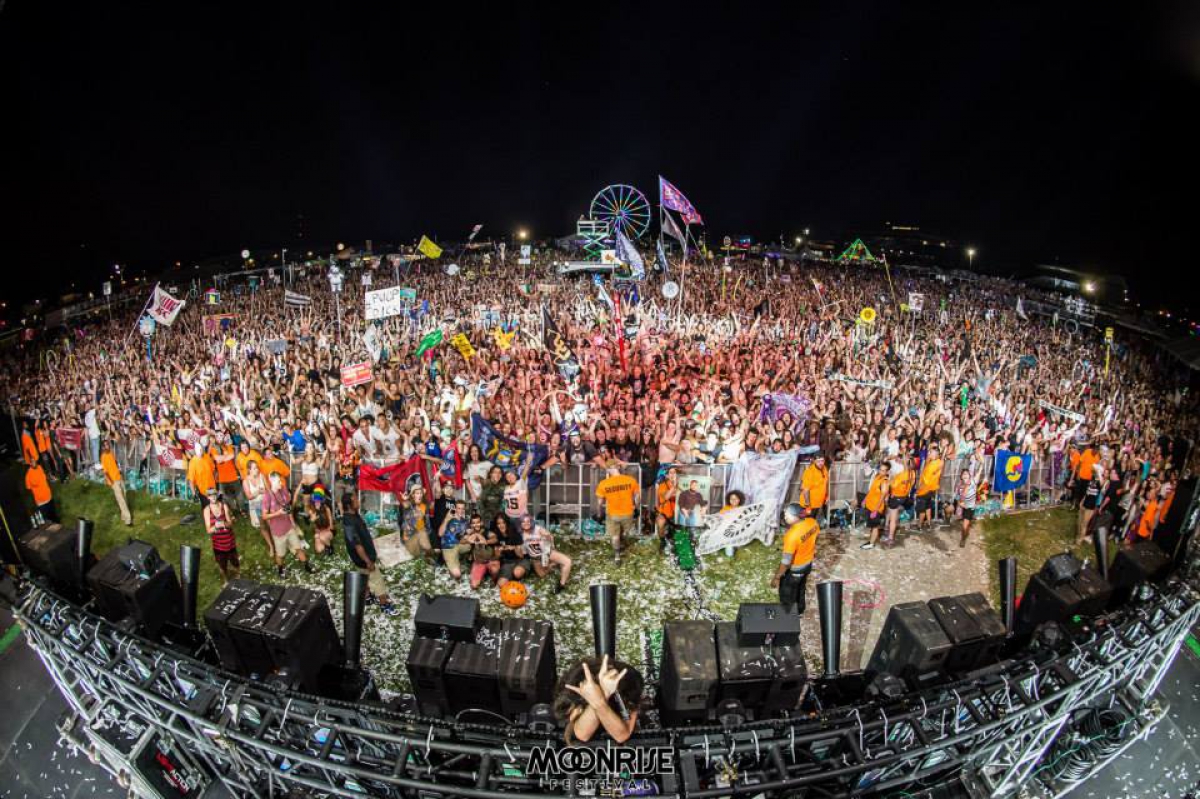 Aside from the main stage acts mentioned above, the remaining two stages still held their own in a sea of assorted dance music acts. The Solar Tent was a place of residence to those seeking excessive levels of energy, hard-hitting bass, and a crowd so hyped up that I wouldn't be surprised if most tent-goers experienced a traumatic "bangover" and maybe even a slight case of whiplash. With the 2-3pm timeslot held by Protohype, it was evident that Moonrise had a fairly relentless crowd on their hands. Without a doubt, Protohype's early set on the first day attracted one of the most hyped turnouts of the festival and set the first day off to a strong start.
A few hours later, the tent endured a seriously heavy b2b2b with Doctor P, Funtcase, and Cookie Monsta. Now, I've witnessed a Funtcase b2b Cookie Monsta set before, but there's something about Doctor P that brings a certain je ne sais quoi to the table that will have your ears rattling for days on end. On the second day, Getter provided the tent with a bit of fresh air and mixed a set geared towards hard house music, although still managed to throw in bass heavy classics. Getter pumped up the audience with his remix of Snails and heRobust's "Pump This," alongside Jauz' "Feel The Volume" VIP mix, and his new rendition of Valentino Khan's "Deep Down Low." Closing out the tent on the second day, Zeds Dead had festivalgoers partying until the very end and pouring out the sides of the tent to catch their highly anticipated closing set.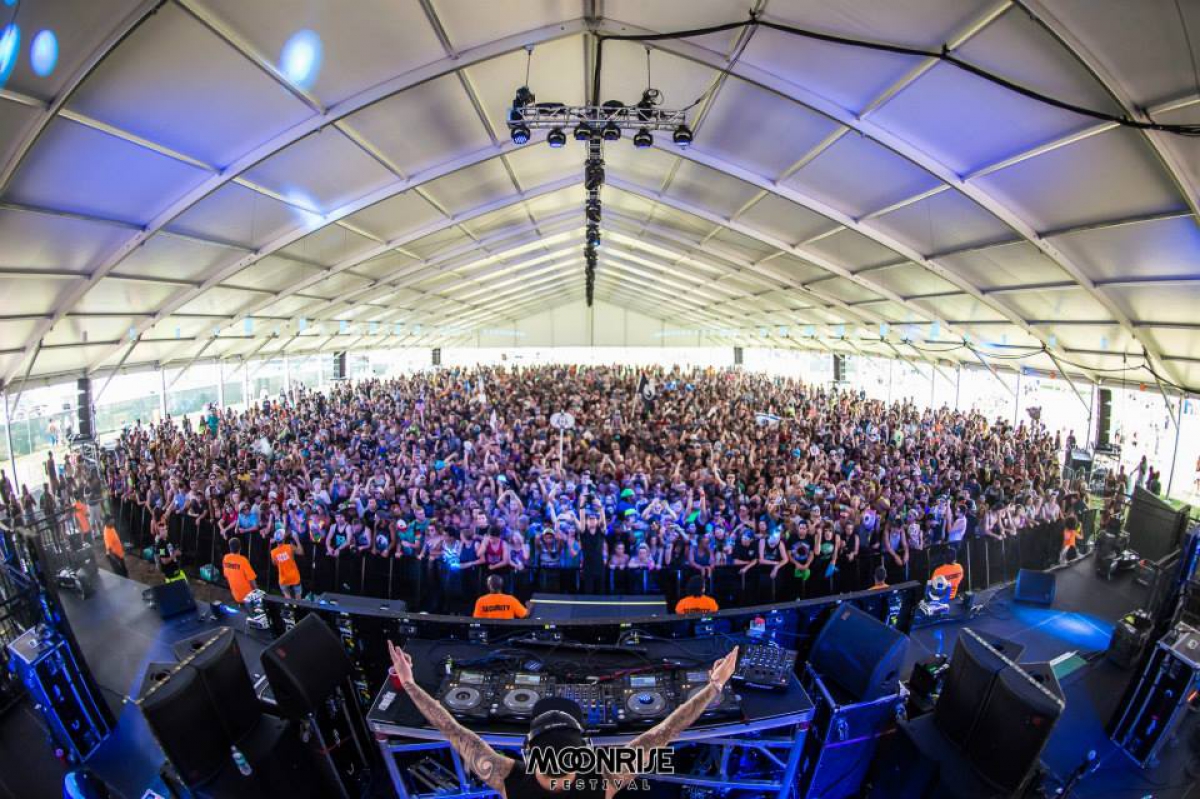 Adjacent to the Solar Tent, the Celestial Garden hosted the TWONK Stage piloted by Twonk leader Brillz. The Celestial Garden hosted Twonk team members such as Laxx, NGHTMRE, Dotcom, Party Favor, and more. However, Kayzo remained the true underdog of the second day while performing against three main acts Dillon Francis, Porter Robinson, and Datsik. Nevertheless, Kayzo's set still turned out devoted fans and threw down a set packed with originals, not to mention three new tracks, incorporating his well-defined electro house and dubstep hybrid style.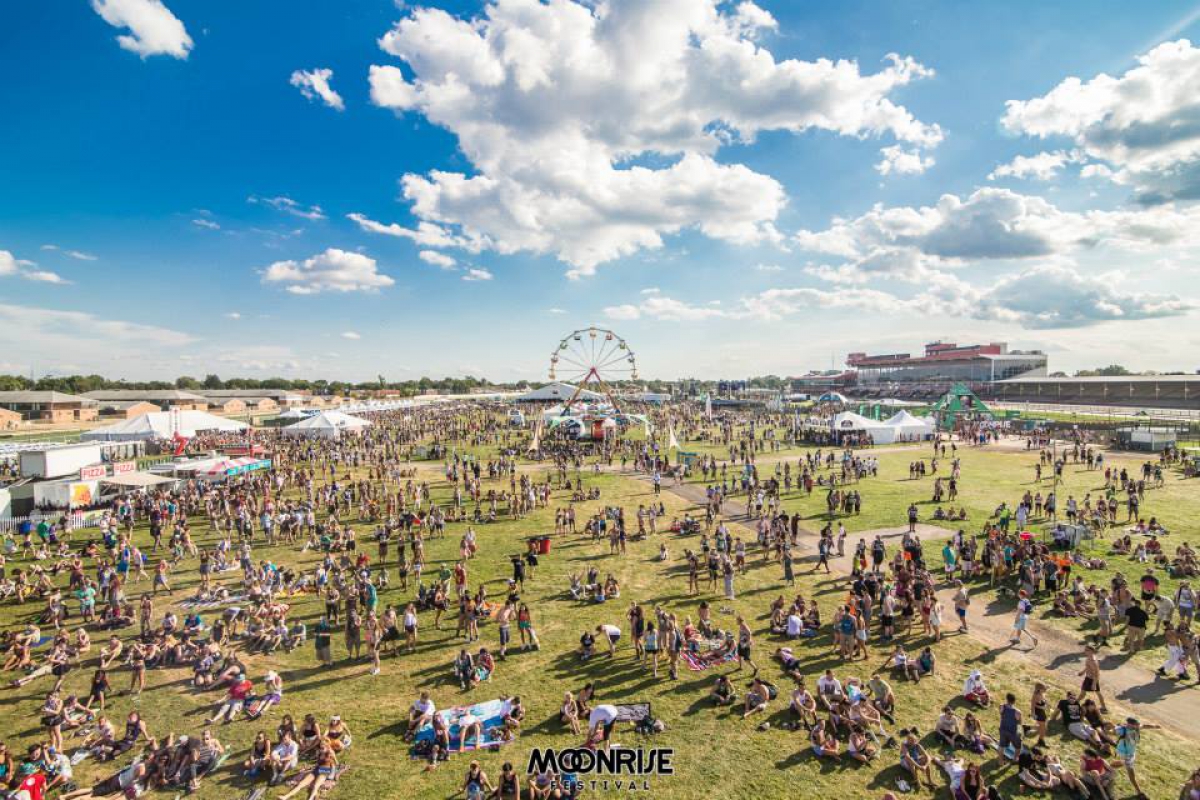 All in all, Moonrise Festival set itself aside through unwavering consistency throughout both days, as well as providing a festival that boasts both top-tier acts and rising talents in the industry. Festival attendees above the age of 21 were also treated to a Heineken area where they could relax, listen to chill music, and enjoy a nice beer. Pimlico Race Course serves as the ultimate venue for a festival with spacious room for maximal dancing and plenty of room for siestas on the grass. Overall, Moonrise Festival manifested itself as one of the leading East Coast music festivals of 2015.
Follow Moonrise Festival:
moonrisefestival.com
facebook.com/moonrisefest
twitter.com/MoonriseFest