Darude Announces Huge Tour For His Long-Awaited 'Moments' Album
Legendary "Sandstorm" producer Darude has announced a massive tour in support of his triumphant return with the brand new album, Moments, his first in eight years. The Finnish producer gained considerable attention within the EDM world after his track "Sandstorm" was released fifteen years ago, becoming one of the most well known and best selling dance tracks in music history. And now, he's preparing to blow the EDM community away once again.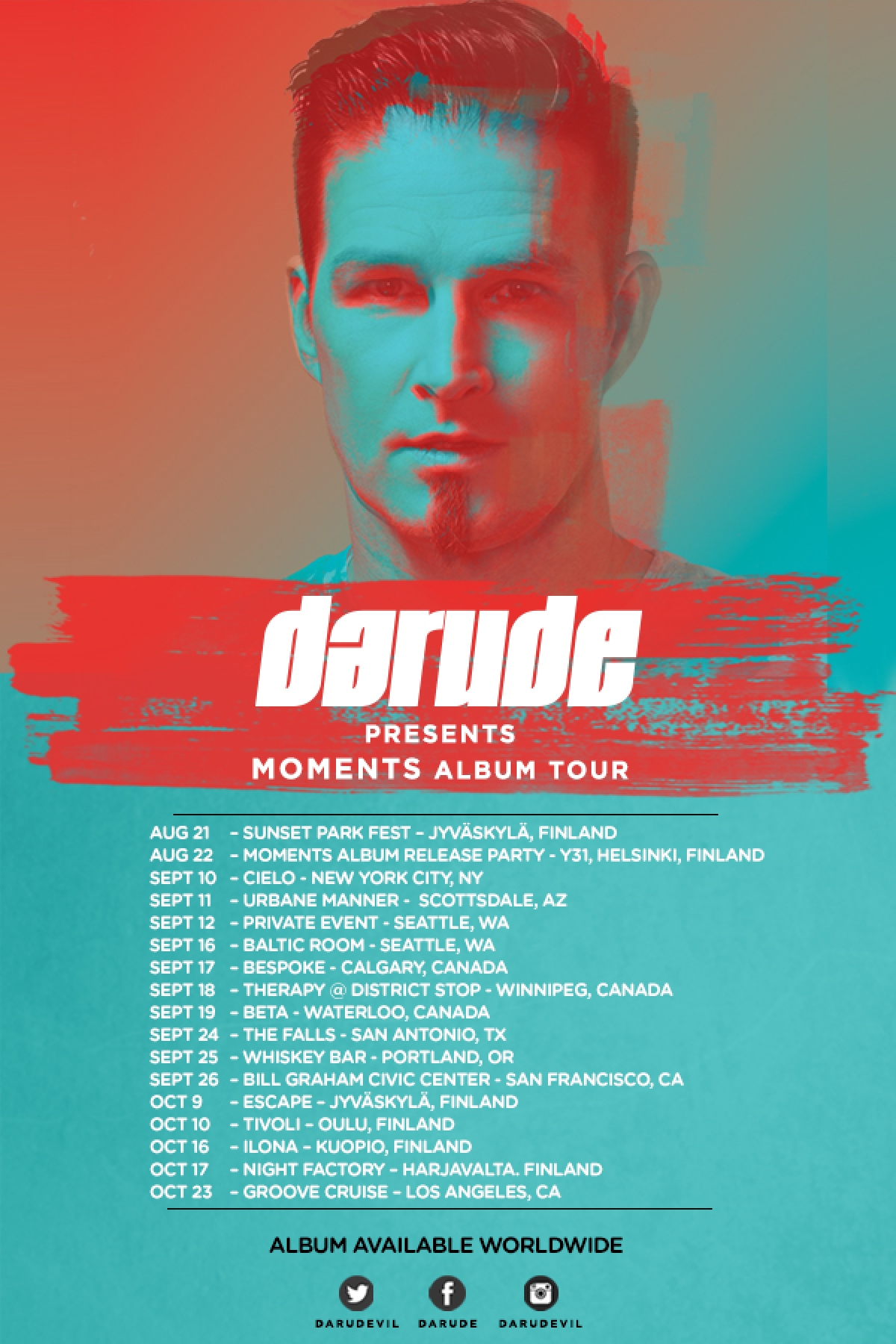 The tour will see the Darude hit eleven stops in North America after a few select dates in his home country of Finland. Darude will appear in several cities across the states from late August to October, with stops including Scottsdale, Seattle, Portland and San Francisco amidst a few stops in Canada.
Fans better snag their tickets while they can! To purchase tickets, head over to the official Darude website via the link below.