Skrillex & Jauz Release Long-Awaited Collab For Free Download
Back in June, Adult Swim announced that Skrillex would be participating in its sixth annual Singles Program by offering up an exclusive new track for free download. The Singles Program is the cable network's effort to collaborate with artists in order to give their audience brand new music for free every Monday for 19 weeks starting June 8. Other artists dropping new music as part of the 2015 Singles Program include Flying Lotus, Yung Lean, Danny Brown and Clams Casino.
Skrillex's single was initially slated to release on August 10th. Once the day arrived, fans were flooding forums and threads with questions of where the new music could be found. News then surfaced that Skrillex's track was being pushed back, and fans would have to wait another two weeks for the new material.
Well, the wait is over, and - as of today - fans can now download Skrillex's brand new collaboration with rising Los Angeles-producer Jauz titled "Squad Out!" featuring legendary NYC hype man Fatman Scoop for free on Adult Swim's Soundcloud and website.
Both Jauz and Skrillex's signature production styles can be heard throughout the bass-driven party anthem. While not too complex in its construction, bassheads will likely get their fix as each drop goes in harder than the last before exploding into a full-blown massacre of bass and drums.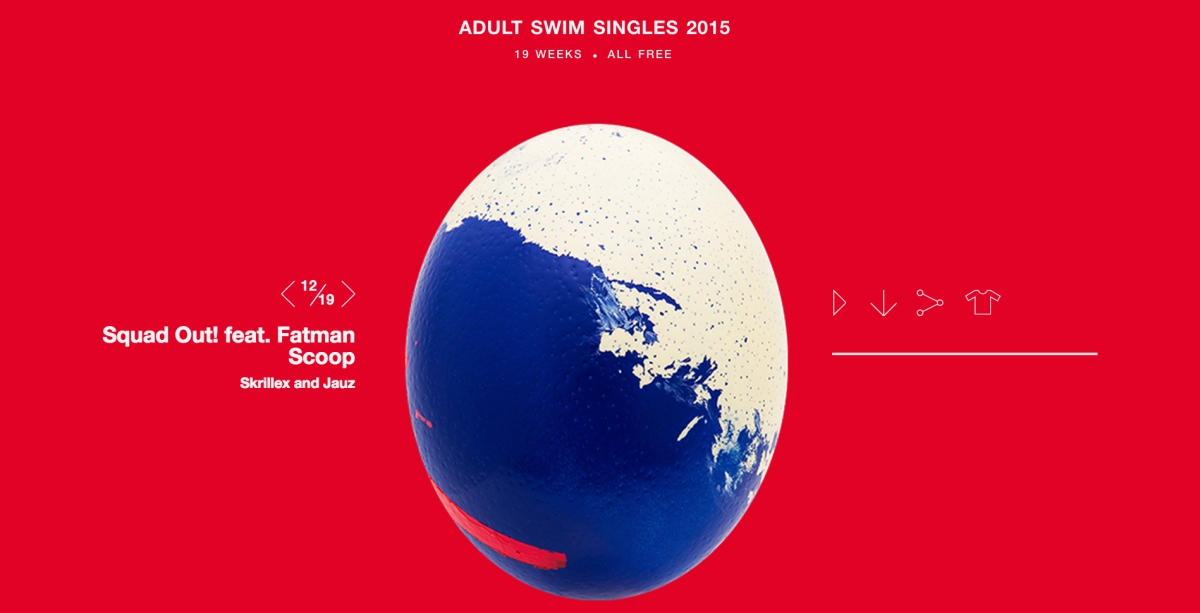 Jauz actually premiered the track live during his performance at Summer Set Music Festival in Somerset, Wisconsin on August 15, saying that the two had just finished the track the night before, which now explains the delay in the release.

"We've had this track together and we've been working on it for a really long time, and we literally finished it last night. Done. Complete. So, you guys are gonna be the first people to ever hear this shit."