Armin, Carnage, Bassnectar & More Top Monstrous Halloween Lineup
Freaky Deaky just released their 2015 lineup, and it's bigger and better than ever. Way bigger. For starters, the festival has been expanded into a 3-day event, spanning the nights of October 30th through November 1st. Not only that, but this year's lineup features some serious EDM heavyweights.
Headlining this years festival will be Armin van Buuren, Bassnectar, Carnage, Pretty Lights, Big Gigantic and 2 Chainz. Check out the full lineup and video below to see who else will be joining them at the 7th annual Freaky Deaky at Toyota Park in Chicago, Illinois.

Freaky Deaky 2015 will feature performances from over 75 artists across 4 different stages over the course of 3 nights. With a lineup this monstrous, this year's Freaky Deaky is sure to bring out the freak in everyone who attends!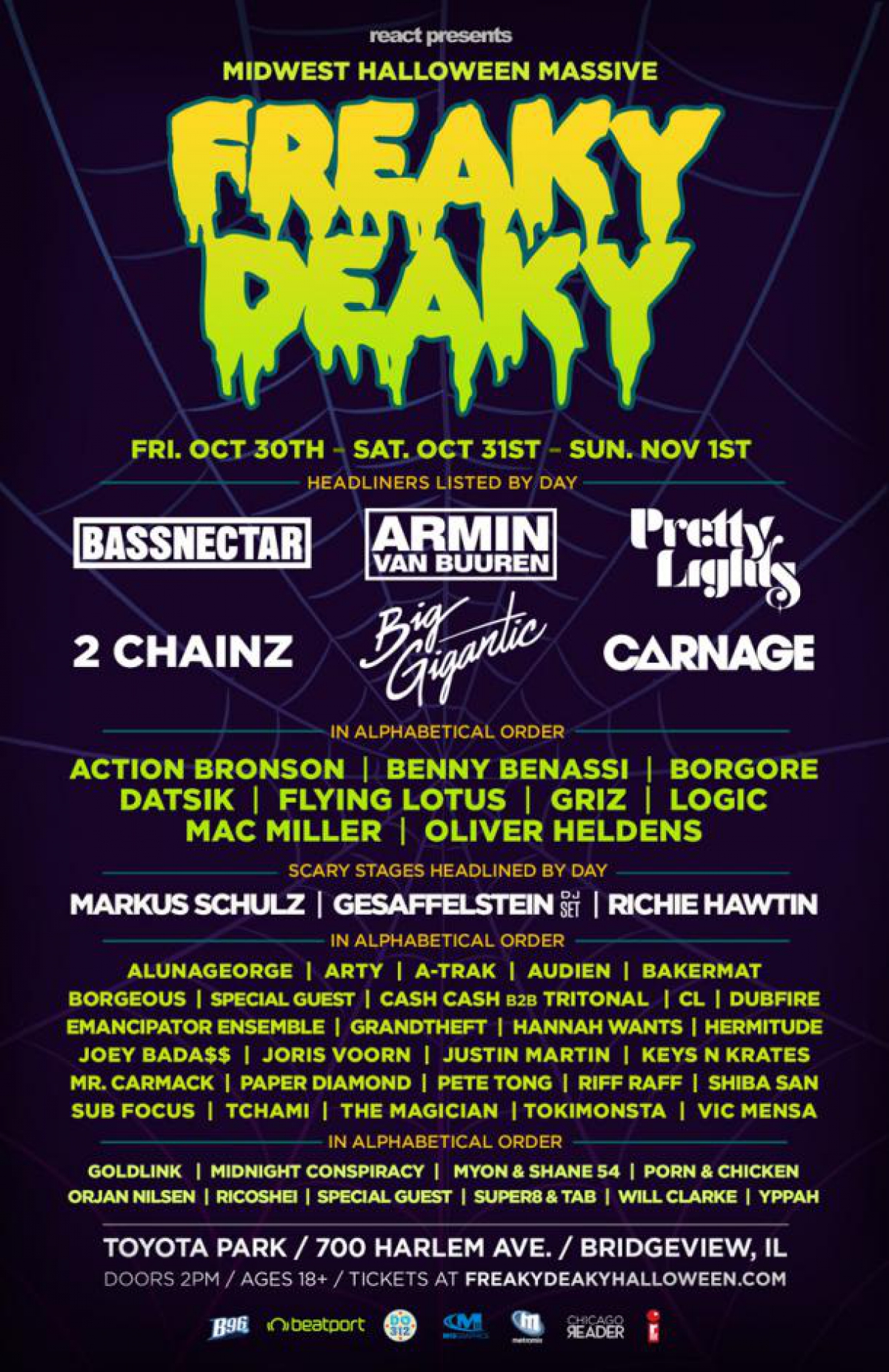 Tickets to Freaky Deaky 2015 can be purchased here. See you on the dancefloor!