Martin Garrix Predicted To Snatch Up Number One DJ Title
New research has emerged that predicts Martin Garrix is set to conquer the EDM scene this year and snatch up the coveted number one spot on DJ Mag's annual Top 100 DJ list. DDMCA (Denis Doeland Management Consultancy and Advice) authored the study, which shows that Garrix has a reasonable advantage in the DJ competition.
By comparing the social reach of several of this year's top candidates within the poll, DDMCA found that Garrix is trending above his competition in almost all areas. The study compares social audience, social conversation, social engagement, and social applause. Garrix is eclipsed only in social audience, by fellow DJ and mentor Tiësto. Check out the graphs below: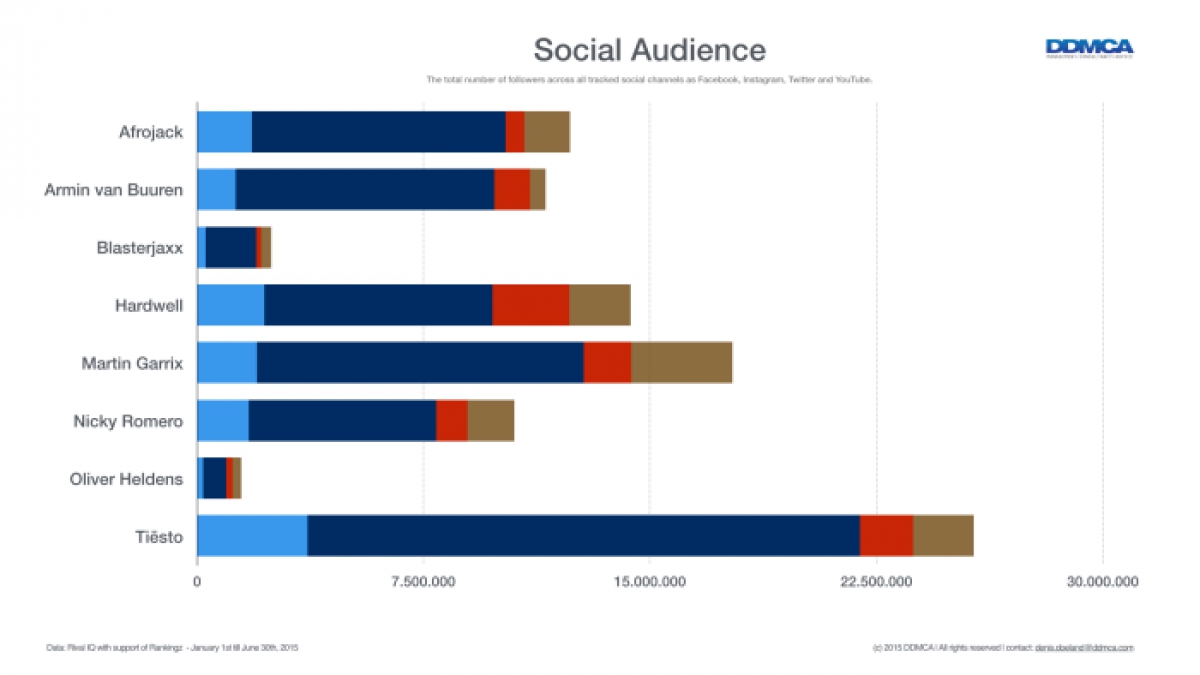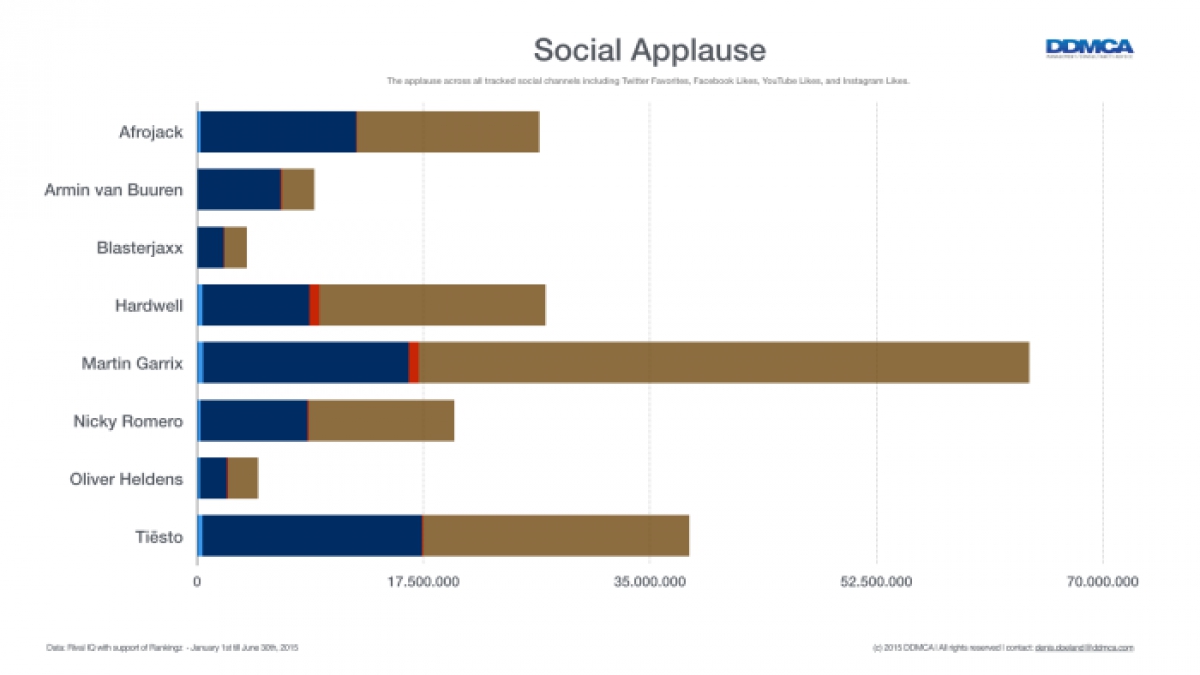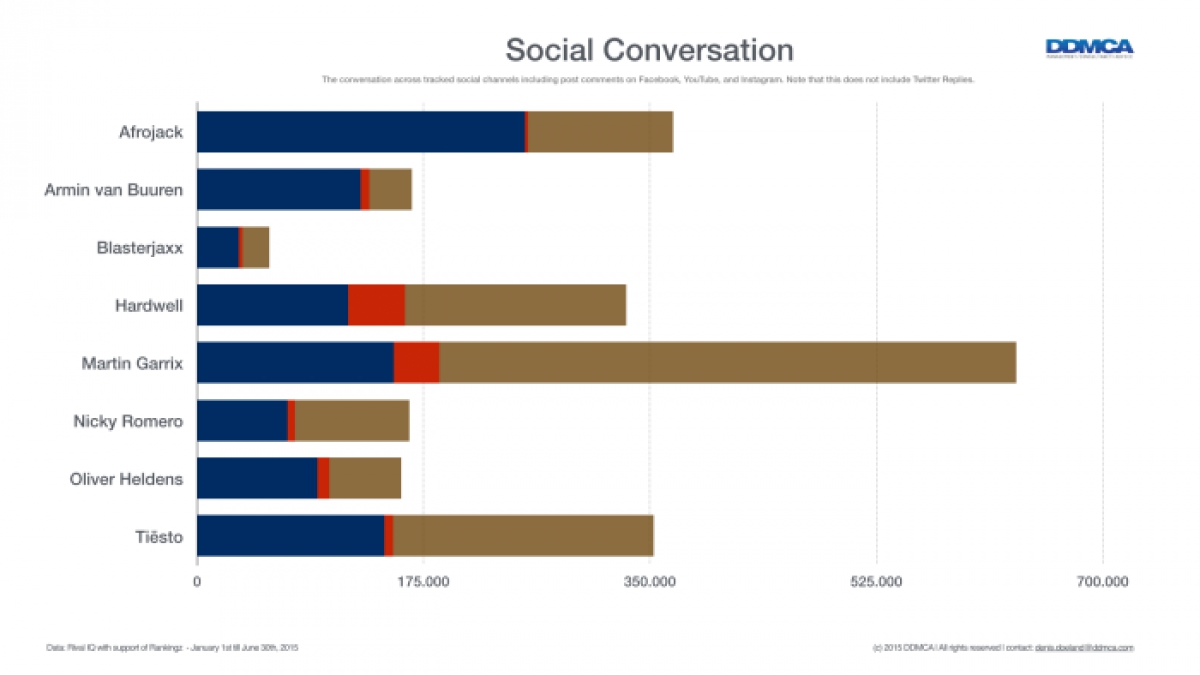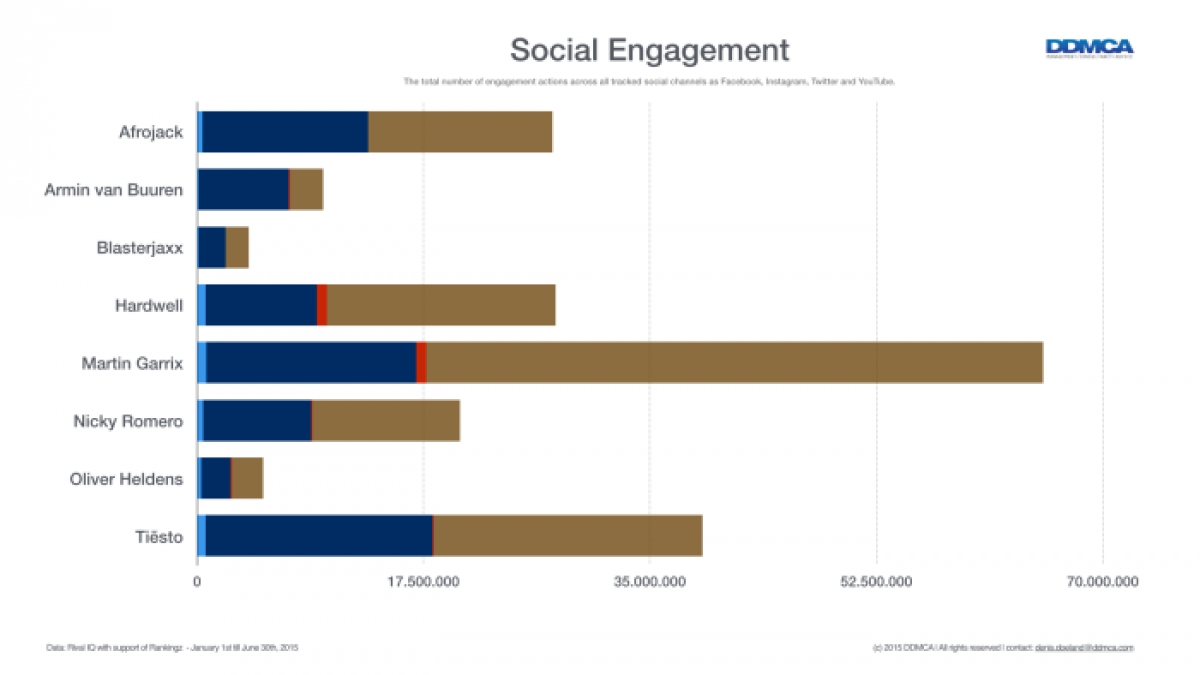 DJ Mags Top 100 list occurs each year in the attempt to pinpoint the biggest DJ in the world. While the poll has garnered some controversy as reflecting more of a popularity contest than one of talent, it has an undeniable effect on the industry and the careers of those involved in its ranking system. Only time will tell if Garrix will be named this year's top DJ, but considering the information above, as well as his meteoric rise to DJ superstardom, it would not be any stretch of the imagination to see him win.