TomorrowWorld Launches Electric Family Bracelet & Giveaway For Charity
TomorrowWorld is teaming up with Bridges For Music to bring an exciting new contest to festival goers called Love Tomorrow. Love Tomorrow gives fans the chance to win EPIC prizes at TomorrowWorld when they take action or donate to Bridges For Music, a charitable organization dedicated to working with key members of the music industry to raise awareness in order to be able to enhance opportunities in disadvantaged areas.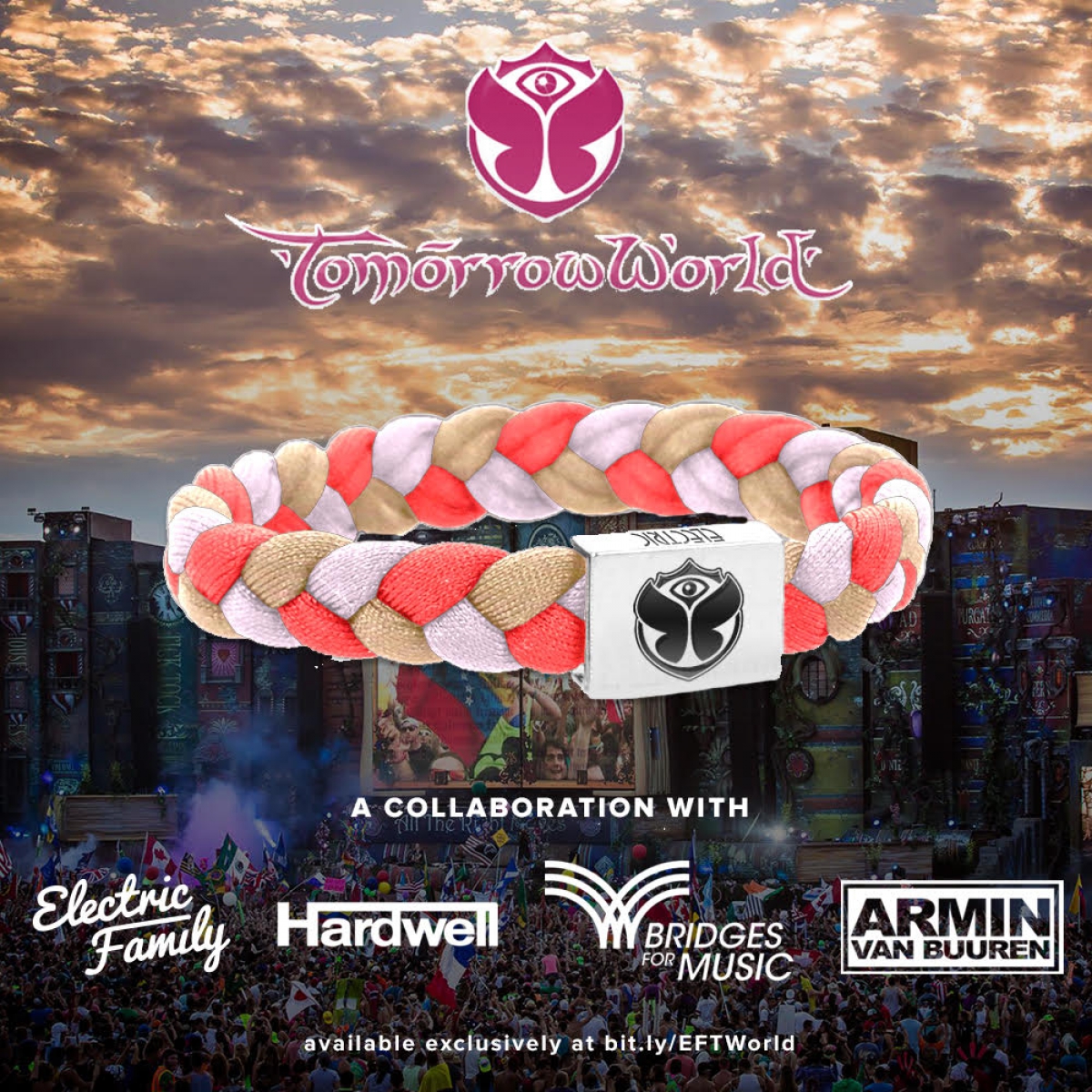 Fans can win prizes in the contest by subscribing the Bridges For Music's newsletter, purchasing the new TomorrowWorld Electric Family bracelet for charity, or watching the TomorrowWorld trailer. You can also get an exclusive Thomas Jack track if you donate $25 for the bracelet.
Once an action is completed, contestants will earn points in a raffle to have a Belgian feast with Hardwell, or a meet and greet with Armin van Buuren and a helicopter tour of the festival.
Fans can enter for their chance to win here.
Check out the trailer for TomorrowWorld below, and grab your tickets for the big event here...