8 Reasons Micro Music Festivals are the Best Deal in EDM
Cover Photo: DV Photo Video

In the mind of an EDM fan, there are but two seasons: Winter and Festival Season. It does not matter if you are a house-head, a bass-head, or a dead-head, once February arrives and artist lineups begin to drop, the hunt for tickets begins. But not everyone can afford to spend hundreds of dollars on an EDC excursion. There is still hope for budget conscious individuals looking to let their festival freak flag fly: Micro Music Festivals. Attending one is the musical equivalent of hitting up the thrift store and finding the one shirt that makes your wardrobe twinkle like diamonds.
During 4th of July weekend, hundreds of local music lovers gathered at Cherokee Farms in Lafayette, Georgia to celebrate the nation's independence at Moonshine Music & Arts Festival. With a local and international lineup set to perform throughout the weekend, the three most recognized being Truth, The Widdler, and Dubloadz. And although it rained, as it always does in Georgia on Independence Day, the atmosphere was bursting alive with positive energy in the same vein as many larger music festivals at only 1/10th the size.
Below are eight reasons why Micro Music Festivals like Moonshine are the best deal in EDM:
1. Low Price = More Bang for Buck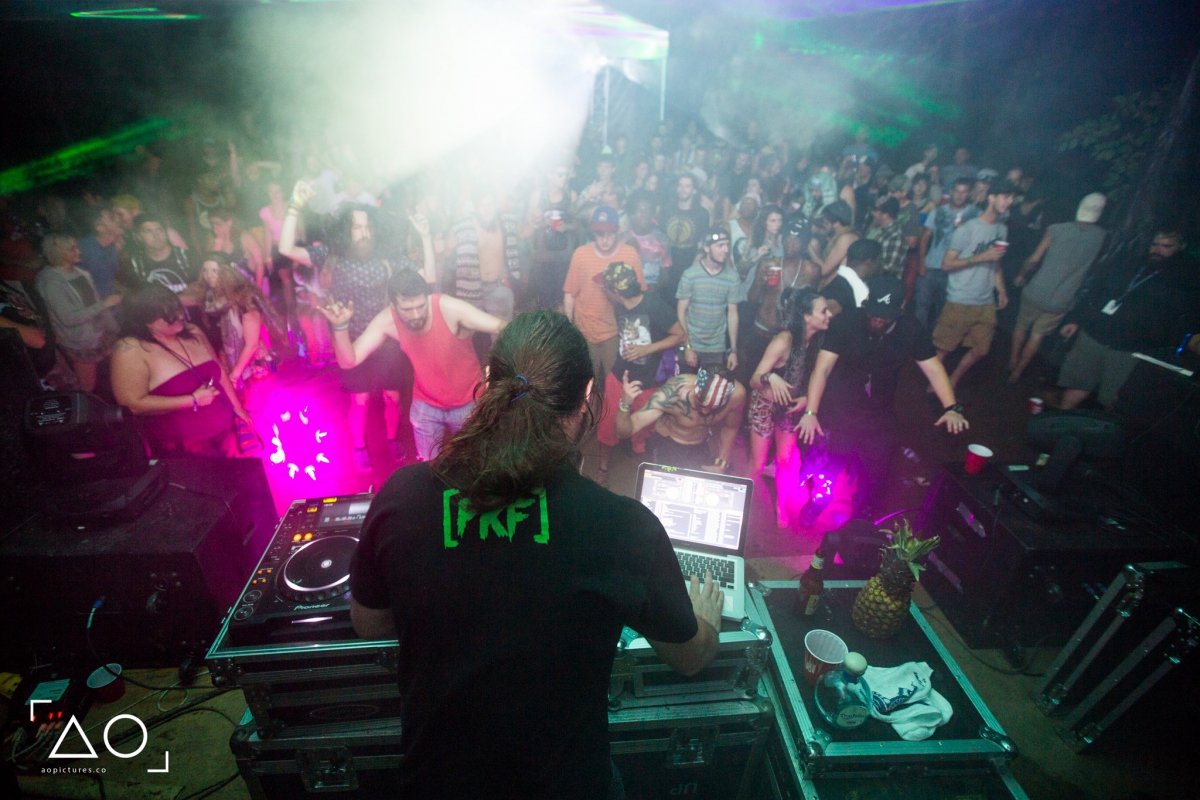 Pre-sales for Moonshine Music Fest were just $45, and day passes for Saturday and Sunday were going for $35 and $25 respectively. That's a bargain. Tier 2 presales on camping passes to Tomorrowworld currently cost over $400. Spread that money across all of festival season and you'll be able to finance nine separate Micro Music Festival experiences. For the price of dinner at a nice restaurant for two, you and your friends can have a giant party in the woods and get your fix of the proper beats to get that tail feather shaking.
2. Intimate Gathering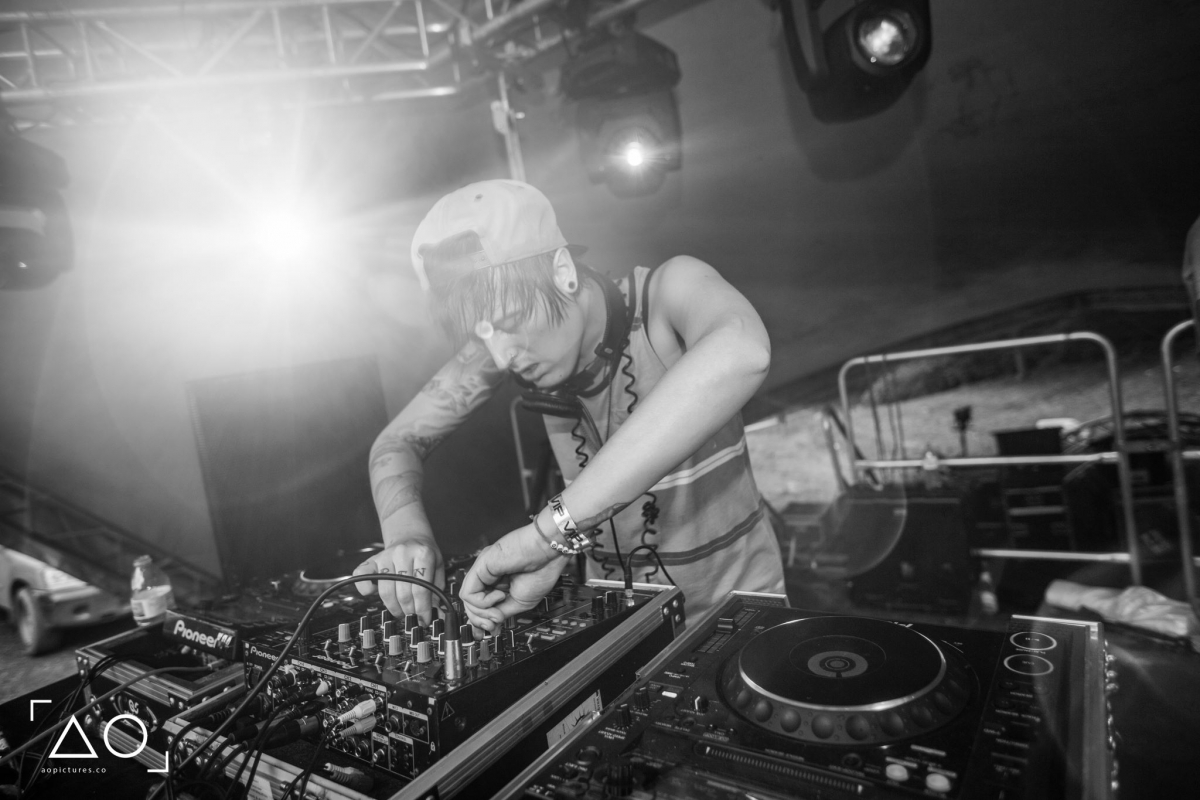 Because there were only about 700 confirmed attendants on Saturday night, there was a bit of exclusivity about the festival. By the end of the weekend, it is easy to have met a large number of really cool people, and because of the size of the festival grounds, it is even easier to keep running into them. Before you know it, a community has formed, and everyone begins to fantasize about how much fun next year will be.
Although leaving the campsite Monday morning was bitter sweet, staying in touch with friends and campsite members was easy thanks to social media. With Facebook's assortment of communication tools, members from campsites have formed post-festival chatrooms to share memories of their experience, planning adventures for Moonshine Music Fest 2016. People have been posting content on the Moonshine event page regularly since the festival ended over a month ago. One particular Bassnectar Family member named Spencer Poryles filmed and edited a Go-Pro video from the POV of a dog named Archimedes as he runs around the Moonshine Festival campground:
3. Locals Only, Bruh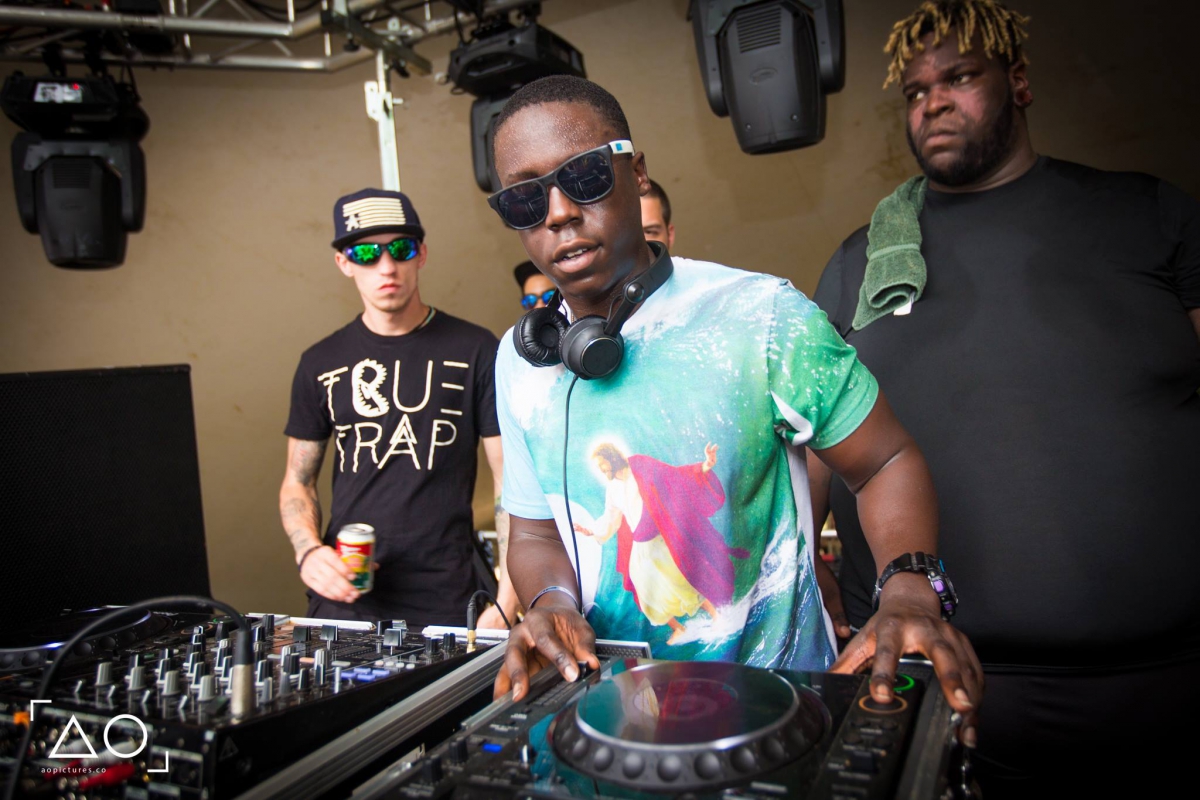 Creating a micro music festival is no easy task. It takes months of planning, investment money, and working hands ready to get the job done. The people who help create these festivals never live more than a three hour drive away from the event site. People who host festivals of this size are usually living within a 100 mile radius.
Area 51, an Atlanta-based event contractor that specializes and stage design and lighting, was a large driving force in what made this festival what it was. Just as well, Incindia, a production company from Atlanta that specializes in constructing event spaces affixed with propane-fueled flame-throwers, was a massive contributor to the festival. The fire domes they assembled next to the main stage were works of art, and a massive plume of fire would scorch the sky every time a DJ built the mix up into a drop. In fact, many of the acts that played were Atlanta locals, and some of the best sets came from the likes of Mantis, Midnite Panda, DJ Nuk, Teriyaki Noize, Legion, and Ployd.
4. Exclusive Sets From Your Favorite Artists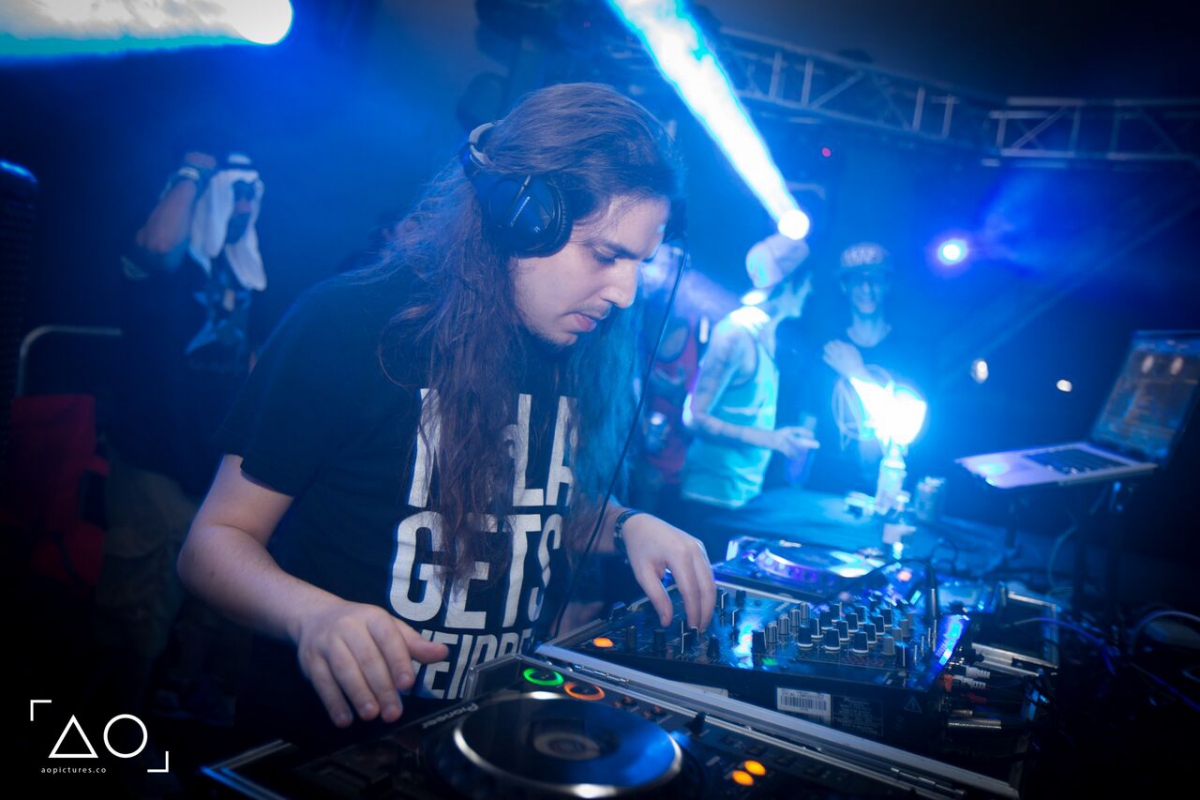 On Friday night, The Widdler played for an intimate crowd of no more than 300 people on the main stage. There probably would have been more people to watch him play, but his time slot was advanced an hour forward. Apparently one of the DJ's in an earlier timeslot got "too turnt" to play his set and jumped off the stage to dance in the pit, pushing up everyone's set times by one hour. More people would have been at The Widdler's set had the drunken snafu not occured, however, the result was a select group of dancers were given the opportunity to catch The Widdler play another after-hours set later that night at Brian Organik's campsite.
What is even more fantastic is that Truth did the same thing on Saturday night. It was one of the most impressive deep dub sets that happened that weekend, and the intimate experience of seeing a world-class DJ play a private set for less than 200 people had a big impact on the crowd. In comparison to his main stage set just hours earlier, everyone who attended his second set felt like VIP.
5. Find Hidden Gem Artists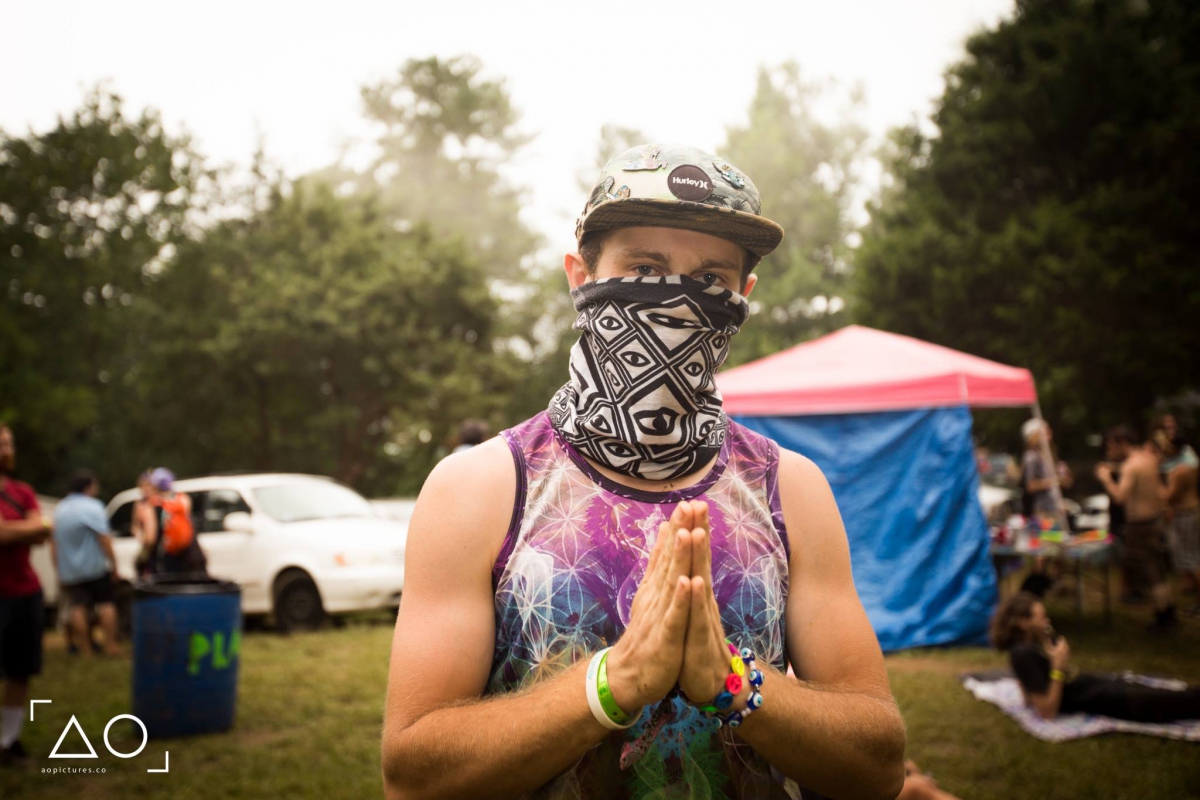 Chark and Juju Beats of Alabama and Atlanta, respectively, are two smaller DJ's that played very impressive sets over the weekend. Both played at the VIP area on Saturday, and both had sets that drew a crowd despite being right next to the main stage. Chark's set consisted of heavy power house and glitch music around 100 bpm. His style was very much like a melodic Mochipet.
Juju Beats, as it turns out, was the DJ that got too "turnt" during his set and decided to jump around in the crowd rather than play his set. He must have been at the VIP setup for almost four hours on Saturday night, yet his song choice, layering, and flow were impeccable. His original music on Soundcloud is a perfect example of the more gypsie-trap sub-genre that was prevalent at Moonshine, so it is no wonder why his set was so well received.
6. Less Commercialization
There were several heavy festival goers that attended Moonshine, and many suggested that in comparison to high profile events like Counterpoint and TomorrowWorld, the level of commercialization at smaller music festivals was much tamer. Many would argue that the over-the-top nature of music festivals is what attracts the massive audiences that go wild during festival season, but here were several prominent festival goers that felt like the natural element to the environment at Cherokee farms was more conducive to a great festival. They were right; the festival was electric with positive energy, acceptance, and a respect for one another that extended beyond simple pleasantries. Often times these subtleties get lost in translation during large-scale music festivals.
7. Watch The Festival Grow Annually
There is a sense of pride that comes with being part of a small festival, and watching it grow year after year is something that triggers a sentimentality in festival goers. A special connection is formed between like-minded festival goers and friends that are made at events like Moonshine. Facebook group messages keep people talking and sharing. Lives between campsite mates become more integrated and interwoven. Returning together the next year cements that friendship. Something magical begins to form around the 4th or 5th year when a sense of identity is formed, and the land where it is hosted absorbs this energy, storing it as an atmosphere that is grows thicker as the years pass.
There exists a sense of culture in local festivals like Moonshine. That's why everyone welcomes you "home" when you arrive at Cherokee Farms, Moonshine's festival grounds.
8. The Underground Is The Future of EDM
Being part of a small festival is like casting your vote for what becomes popular in the coming years. Deep, minimal dubstep and trap with overly phaser-chorus basslines was the prominent genre at Moonshine this year, and elements of the Dark Pokemon Type Dubstep that makes people mean mug and mosh were also present in Dubaloadz' set. It felt like the old-school Quad and Inferno Lounge (two Atlanta clubs) days again, and the same over saturated distortion and sludgy grime dub that made Mantis famous fit perfectly into the overall soundtrack of the festival. Dubstep is alive and well in little festivals like Moonshine, and it is likely that artists like Truth, Dubaloadz, and The Widdler will become much more recognized as time goes on.
Follow Moonshine Music Festival:
facebook.com/MoonshineMusicFest
moonshinemusicfest.com