Dyro Opens Up 'Illuminate: A New Season' In Atlanta
Friday, September 4th marked the official relaunch of Illuminate, a weekly EDM event hosted by Liquified, an independent local promotions company, and Opera Nightclub in Atlanta, GA.
- Purchase Tickets To All Illuminate Events Here -
Traditionally when one goes out in the Midtown region of this city, there are certain concessions one must make about the young-professional, high-class clientele and ambiance that pervade Midtown's nightlife. However, the progression of Illuminate at Opera—a Top 50 revenue generating nightclub in the nation—has seen that stigma shirked off of this midtown venue, attracting the most passionate electronic music fans of Atlanta (and the greater Southeast) to a consistent, high-quality musical experience. With additional upgrades and changes, Illuminate: A New Season pushes to further complement the vibes this weekly event has brought out in its fans.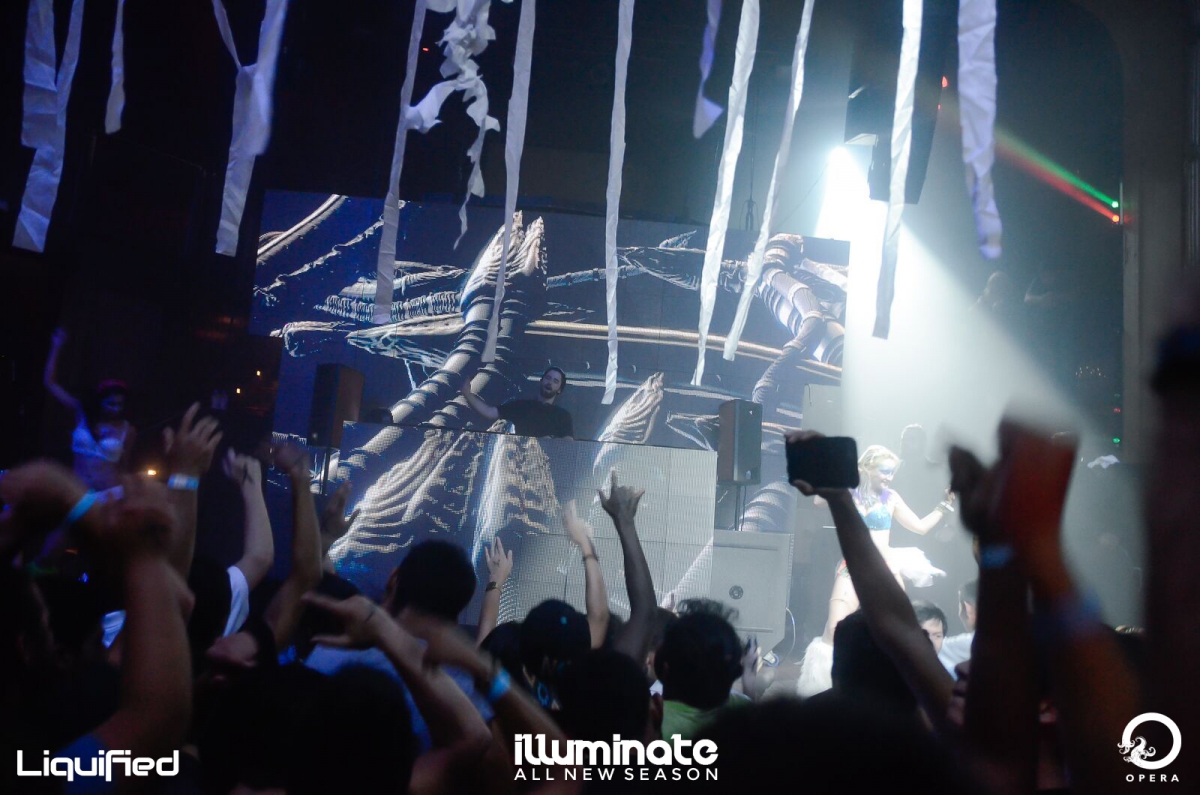 Dyro, the electro house whiz and Hardwell's protégé, headlined the night's festivities while throwing down an insane Dutch house set. He packed his timeslot with several of his originals and even a few heavier bass tunes, which is never a bad choice for the music fans in Atlanta. The music, however amazing, only served as a singular ingredient into the flavor of this wondrous event.
As an observer and regular participant, the experience felt much improved compared to previous years. Dyro performed to the backdrop of a new stage setup, which brought the artist closer to the crowd and featured a larger LED display with 3D visuals. The visual production extended further with colorful banners and florals strung across the venue, and even some neon jellyfishes hanging from the ceiling. Throw in some glowing, fairy-costumed dancers, and the club felt like an intimate fantasyland, an environment reflected in the crowd's zealous energy throughout the night.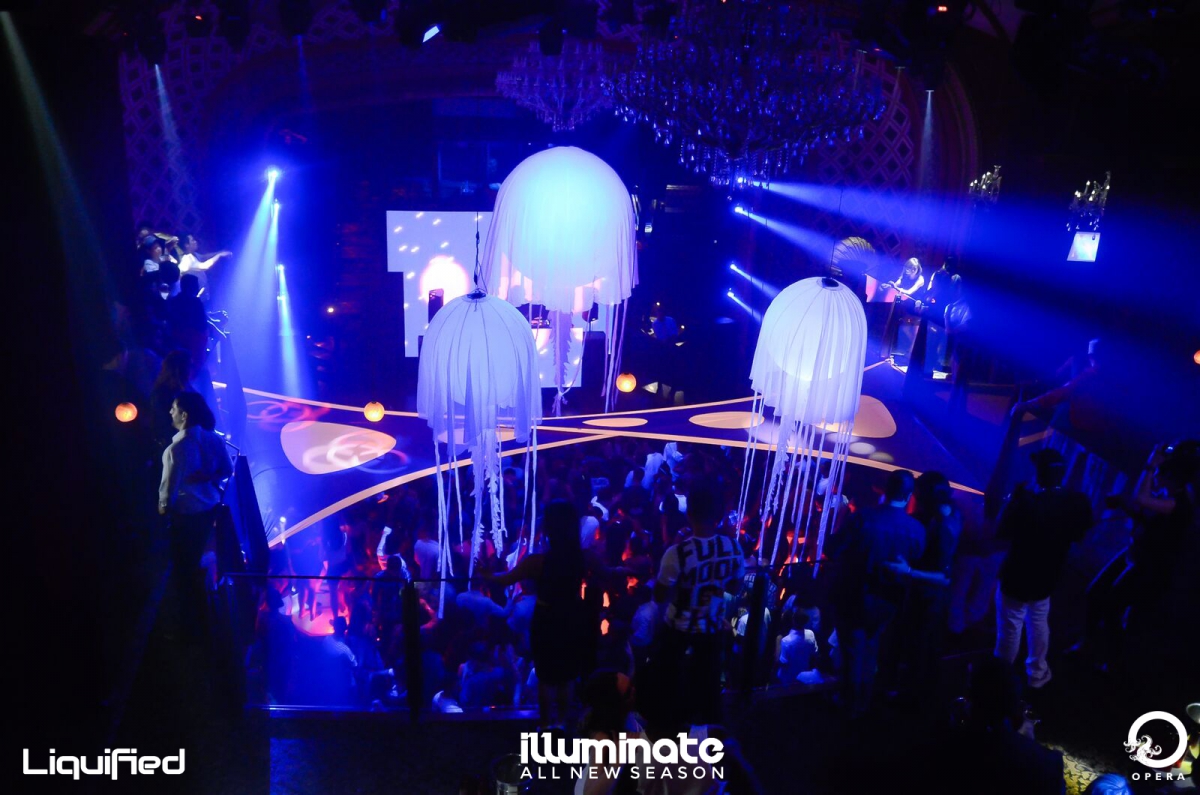 The relaunch also included a sneak preview of an exclusive area for those who purchased presale tickets. Audience members were offered an open-area lounge to cool off in, which featured flow artists doing their thing as more chill vibe consumed the room. The bar-back in the second environment also had half-priced bottles of water, a welcome relief to many. According to Liquified, those who purchase special presales will gain access to this area, which is set to include several perks such as an Illuminate branded wristband to take home, live visual artists, and merch vendors, all in an exclusive atmosphere where proactive fans can mingle.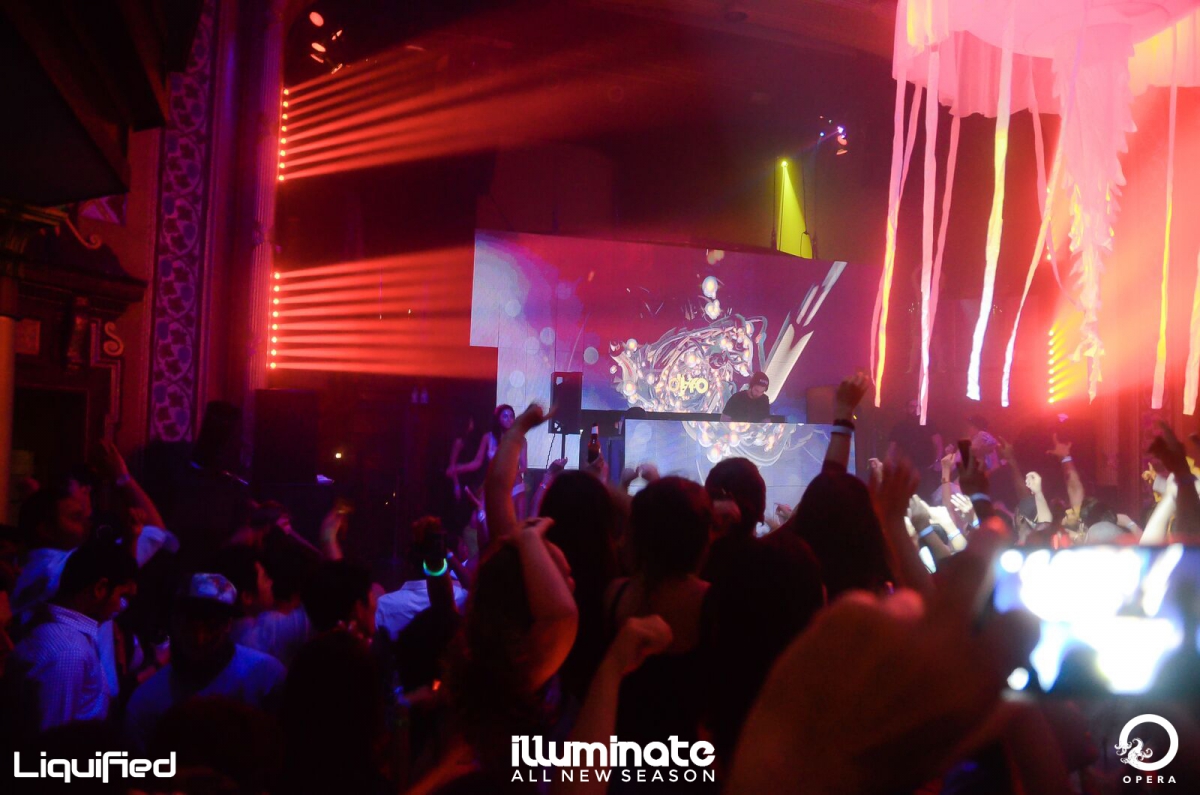 A revamped audiovisual experience, adornments and dressed-up characters, and multiple ambiences to explore: with so many others exuding such camaraderie with each other—it makes me feel those good festival-like vibes we all know and love. Diverging from your normal club experience, Illuminate stands as the premier weekly EDM event set to light the Atlanta skyline ablaze all over again. And with a fall lineup featuring the likes of Chris Lake, GTA, Figure, Skism, Eptic, MUST DIE!, and many more—let's just say an inferno may be on the horizon.
Author: Kyle Parkins
twitter.com/itsthatKP
Follow Dyro:
facebook.com/officialdyro
twitter.com/Dyro
soundcloud.com/dyro
Follow Liquified's Illuminate:
facebook.com/liquifiedevolve
twitter.com/Liquified
liquified.com