Point Blank Presents: Breaking Into EDM [Ep. 002 - Lektrique]
EDM.com has once again teamed up with the award-winning Point Blank Music School to present Breaking Into EDM: where your favorite artists and industry insiders share words of wisdom, tips of the trade and personal stories of making it and breaking it.
In the second installment of Breaking Into EDM, we hear from Kannibalen Records power player and Black Tiger Sex Machine collaborator Lektrique. Fresh off the release of his latest heavy-hitting track "Spark," the Belgian DJ/producer talks influences, inspiration and breaking into the scene.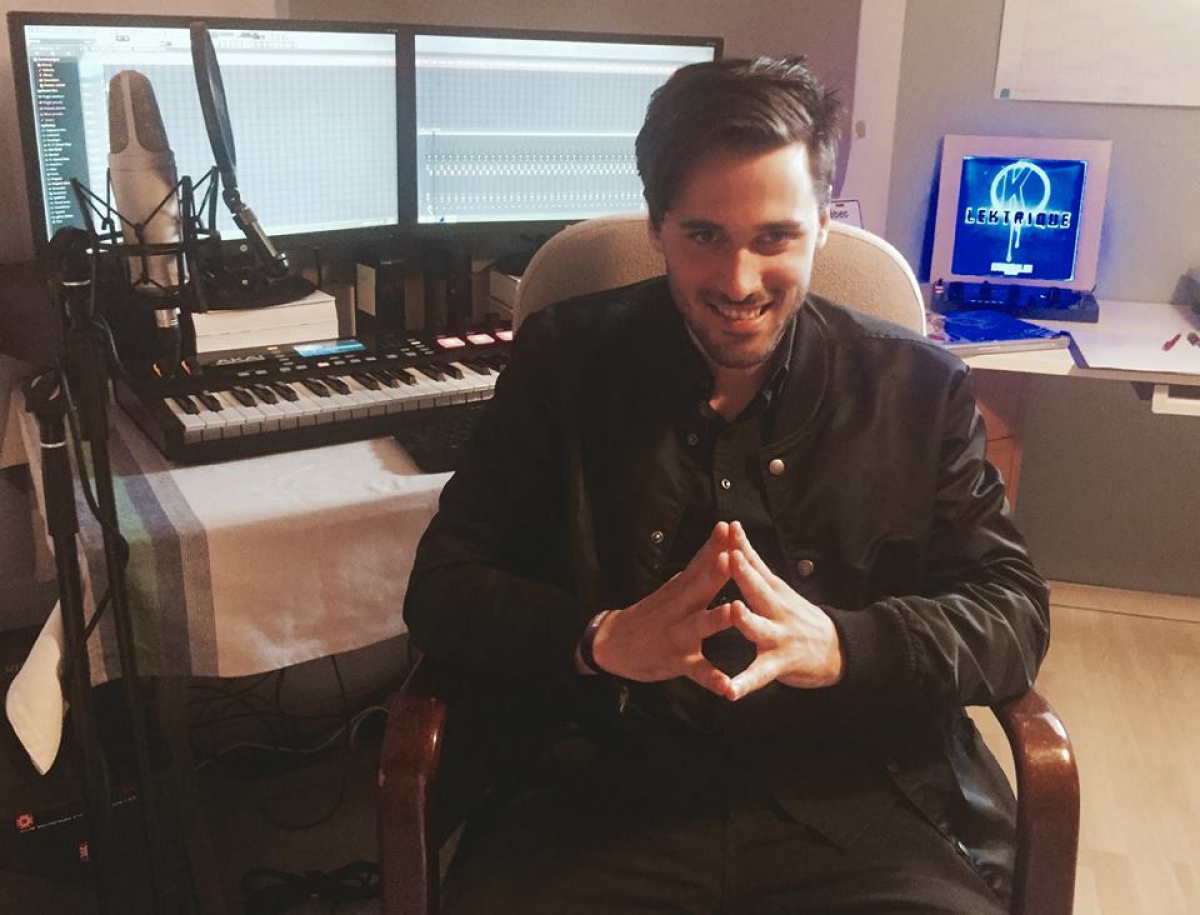 EDM.com & Point Blank - Who have been the most influential people in your music career thus far?
"Most definitely everyone on Kannibalen Records. We are such a close family. Constantly learning from and helping each other. Over the past few years, Kannibalen has shaped us all into the artists and people we are today. I would be nowhere close to where I am today without the Kanni Fam."
EDM & PB - What do you think it means to 'make it' as an artist? Do you consider yourself as having 'made it'?
"To me personally, "having made it" means being able to play international shows regularly, share my music with people all over the world and live off my income as an artist. I haven't accomplished the last point yet, but if I look at how much Kannibalen and I have grown over the last 3 years, I am confident that I'll cross that threshold very soon."
EDM & PB - Since its launch, you've hosted the ongoing 'Kannibalen Radio' podcast which has seen mixes from the likes of Mark Instinct, Bad Royale, Kayzo, Lumberjvck and more. How has this experience helped you grow as an artist?
"It's given me the ability to reach out to the Kannibalen audience all around the world. I can share the music that inspires me with people who can't make it to our shows. Also, it's allowed me to connect with so many artists and labels because I have to set up the guest mixes and request permission for the music I want to use. I've made some great contacts and friends through the show."
EDM & PB - As many producers can attest to, it's not uncommon to find yourself stuck in a creative rut. Where do you usually find inspiration? What inspired the track 'Spark'?
"Usually I find my inspiration from the music and movies I love. That's mostly just a vibe or feeling. Then I try to create that vibe with my own sounds; this way I stumble upon the weirdest things. I made Spark through a mixture of styles and genres I like (mostly coincidental). Because I was exposed to a lot of classical music while growing up, I love creating those classic / religious sounding melodies and mix them with a heavy electronic sound. I had similar results in "Confess" (with Apashe) and "Religion" (with BTSM). It's often my formula when I start a new track."
EDM & PB - What tips would you give a producer who is suffering from writer's block?
"Change environment (get out of the studio). Clear your mind. Expose yourself to new people, places and music. This will let you get back to work with a new perspective and refreshed creativity."
EDM & PB - What tips would you give an aspiring producer/DJ on breaking into the scene?
"Learn the most you can, and keep learning. The moment you stop learning is the moment your ego has taken hold of you. Experiment! Some of my best song ideas have come from just experimenting with synths. Be humble and open to other ideas, styles and people."
EDM & PB - What is the worst piece of career advice you've ever received?
"'You should make something like this or that guy...' Sorry but no, that's not me. I'm a strong believer in creative integrity. I'm convinced that if I do my own thing long enough, the personal reward will be far greater than if I were to go for fame by following the hype. Every day I hear people copying other artists but that doesn't get them anywhere. Let yourself be inspired by what you like, then do your own thing with it."
EDM & PB - And the best piece of advice?
"'JUST DO IT!' Ha! Seriously though, if you commit to something and you want it bad enough, you will make it work if you're persistent. We all have to make sacrifices to get there, but the pay-off is totally worth it."
---
Lektrique's latest single "Spark" is available now from Kannibalen Records and the Artist Intelligence Agency! Stream above and grab your own copy here!
For more inside tips and expert advice on everything music industry, check out Point Blank Music School, with courses in London, Los Angeles and online. The award-winning electronic music school boasts former students including Claude VonStroke, Nicole Moudaber, Aluna George, Plastician and many more. Catch this week's production 'Quick Tip' below and head to their site to sample a course for free.