The First All-Tropical House Tour's Here, Check Out Thomas Jack's Official Mix
Tropical house pioneer Thomas Jack has announced the Tropical Express Tour, featuring support from Bag Raiders, Bixel Boys, Felix Jaehn, Hotel Garuda, Oliver Nelson, Oliver Dollar, SNBRN, The Rooftop Boys and a special surprise guest. They will also be bringing the world's most famous bulldog Manny The Frenchie along. The tour will have stops in Chandler, Seattle, San Francisco, Los Angeles, New York and more.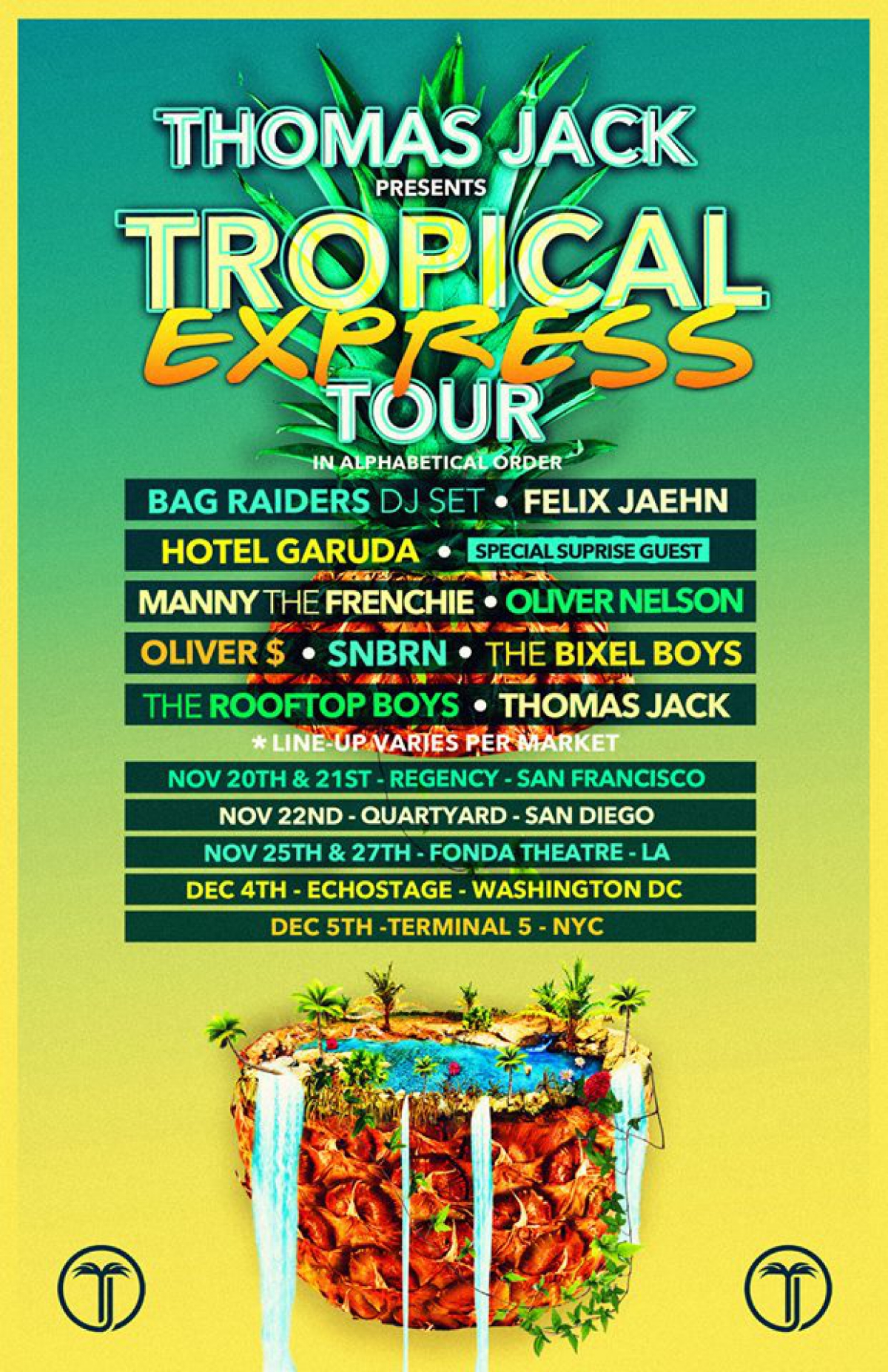 We got a chance to catch Jack between shows, and he explained his excitement for the upcoming tour saying the following.
"Been waiting ages to announce this tour, it is the first tropically curated tour around and we are all excited to see how everyone reacts to it."
You can purchase tickets for the Tropical Express Tour here.
To get fans amped for the tour, Thomas Jack has released a new two and a half hour long mix.
Check out the mix below: