Point Blank Presents: Breaking Into EDM [Ep. 004 - Creaky Jackals]
EDM.com has once again teamed up with the award-winning Point Blank Music School to present Breaking Into EDM: where your favorite artists and industry-insiders share words of wisdom, tips of the trade, and personal stories of making it and breaking it.
This week, we caught up with the heavy-hitting Parisian duo Creaky Jackals. From Mad Decent, to Buygore, to their most recent single 'Booty Gyal' - this pair has proven time and time again that they've got production chops and they aren't afraid to flex 'em.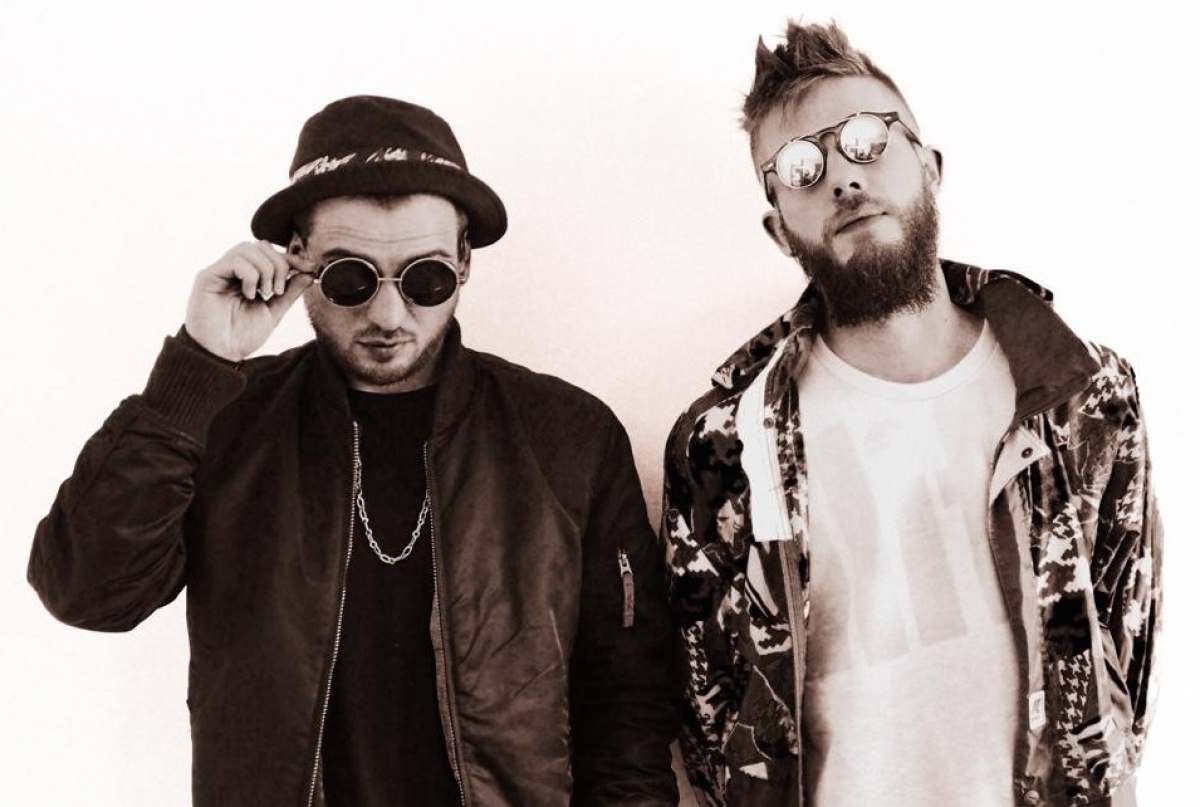 EDM.com & Point Blank - What's the story behind Creaky Jackals? How did the partnership come about?
"We're G and Nick and we're from Paris, France. We actually met 10 years ago in a 'breakdance training hall' but didn't start producing for another few years. About five years ago we started making music individually, sending the tracks back and forth via Facebook. After that went on for a few weeks we decided to make something together. That tracked turned into another, and that one into a few more. So we decided to create Creaky Jackals."
EDM & PB - What is your collaborative process like as a duo?
"We always try to make something we've never done before. We work together in the studio and also alone, but when either of us think we have a good idea we always finish it together. There are a lot of WIPs that go to the trash bin."
EDM & PB - What is the best part about being a DJ/producer?
"Sex and drugs... ha! Just kidding. The best part is when you're in a studio working on a track and you have that gut feeling. You just know it's going to turn into a banger."
EDM & PB - And the worst part?
"When we're not making music."
EDM & PB - At what point will you consider that you've 'made it' as an artist?
"The day we release our collaboration with Jack U!"
EDM & PB - As many producers can attest to, it's not uncommon to find yourself stuck in a creative rut. Where do you usually find inspiration? Any particular inspiration for your latest track 'Booty Gyal'?
"We take inspiration from all kinds of music, even a lot of hip hop. We also get inspiration from all of the producers we meet on our journey. For 'Booty Gyal', we just wanted to make something bouncy and a bit less dark. We're really happy with the result."
EDM & PB - What tips would you give a producer who is suffering from writer's block?
"In this situation, the thing that helps us the most is to take a break from producing. Watch tutorials, dig for samples, go outside and play a sport. Don't waste your time by doing nothing in front of your computer."
EDM & PB - What tips would you give an aspiring producer on breaking into the scene?
"Try to learn something everyday. Make the music you love. And WORK."
EDM & PB - What's the worst piece of career advice you've ever received?
"Someone told us to make a track at the 'perfect BPM' once. Every BPM is perfect."
EDM & PB - And the best piece of advice?
"'Dude, you guys should stop using Garage Band.' Ha!"
---
Creaky Jackals latest banger 'Booty Gyal' is available now for a limited time free download from Pantheon and the Artist Intelligence Agency! Stream above and snag your free copy here!
For more inside tips and expert advice on everything music industry, check out Point Blank Music School, with courses in London, Los Angeles and online. The award-winning electronic music school boasts former students including Claude VonStroke, Nicole Moudaber, AlunaGeorge, Plastician, and many more. Catch this week's production 'Quick Tip' below and head to their site to sample a course for free.