Hardwell Makes History, Breaks New World Record For Charity
Last week, Hardwell announced that he would attempt to break a world record for charity, selling out all 40,0000 seats of the German arena World Club Dome in 72 hours. As of Saturday, Hardwell is now the first solo DJ to sell out a German arena. The producer took to twitter to announce that the tickets had sold in record speed.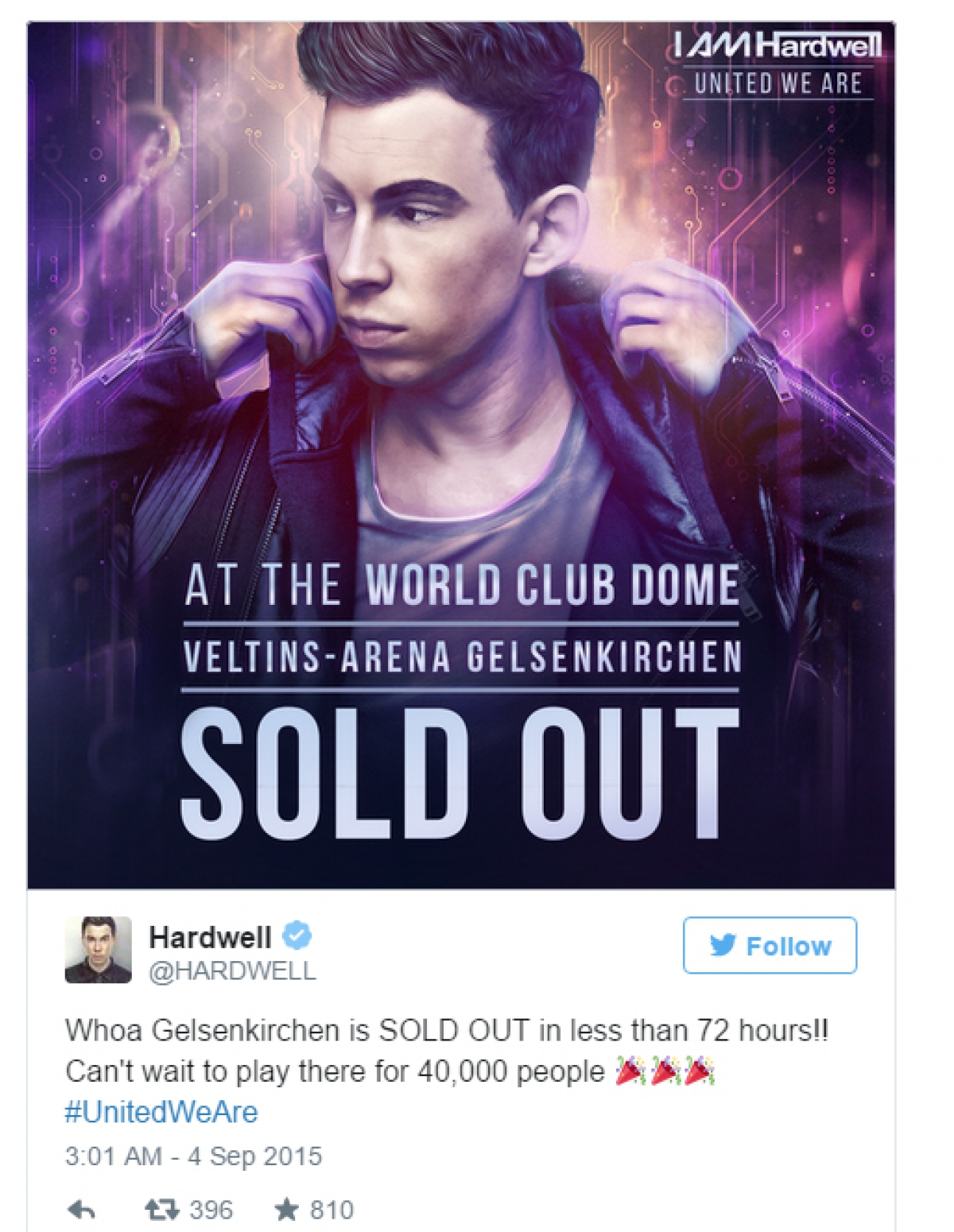 The event took place in Gelsenkirchen, and was hosted by BigCityBeats.
A portion of the total ticket sales were donated to the United We Are foundation, a charitable organization dedicated to providing education to children around the world.