Enter to Win the Ultimate Emazing Lights Prize Bundle!
Emazing Lights has played a crucial role in building the rave scene in America and abroad for the last 5 years. Their work in building the gloving and lightshow communities is practically unparalleled, and the recognition it has received by cultural icons such as Shark Tank host and renowned investor Mark Cuban last year prove they have a strong future in the EDM movement and beyond.
Emazing Lights' latest announcement comes in the form of a 10 light gloving set called eLite Element V2, and it has effectively evolved the gloving field to a whole new level. The Element v2 comes in a one of a kind box package that's easy to open, and inside you will find the keys to unlock your potential as an LED Gloving beast. It includes:
10 X Clear Bulb eLite Element V2 Chips
10 x Clear eLite 4.0 Casings (installed)
20 x CR1620 Batteries (installed)
10 x Standard LED Diffusers (installed)
1 x Pair Medium Magic Stretch Gloves
1 x Glove Pouch Instructions Customization Manual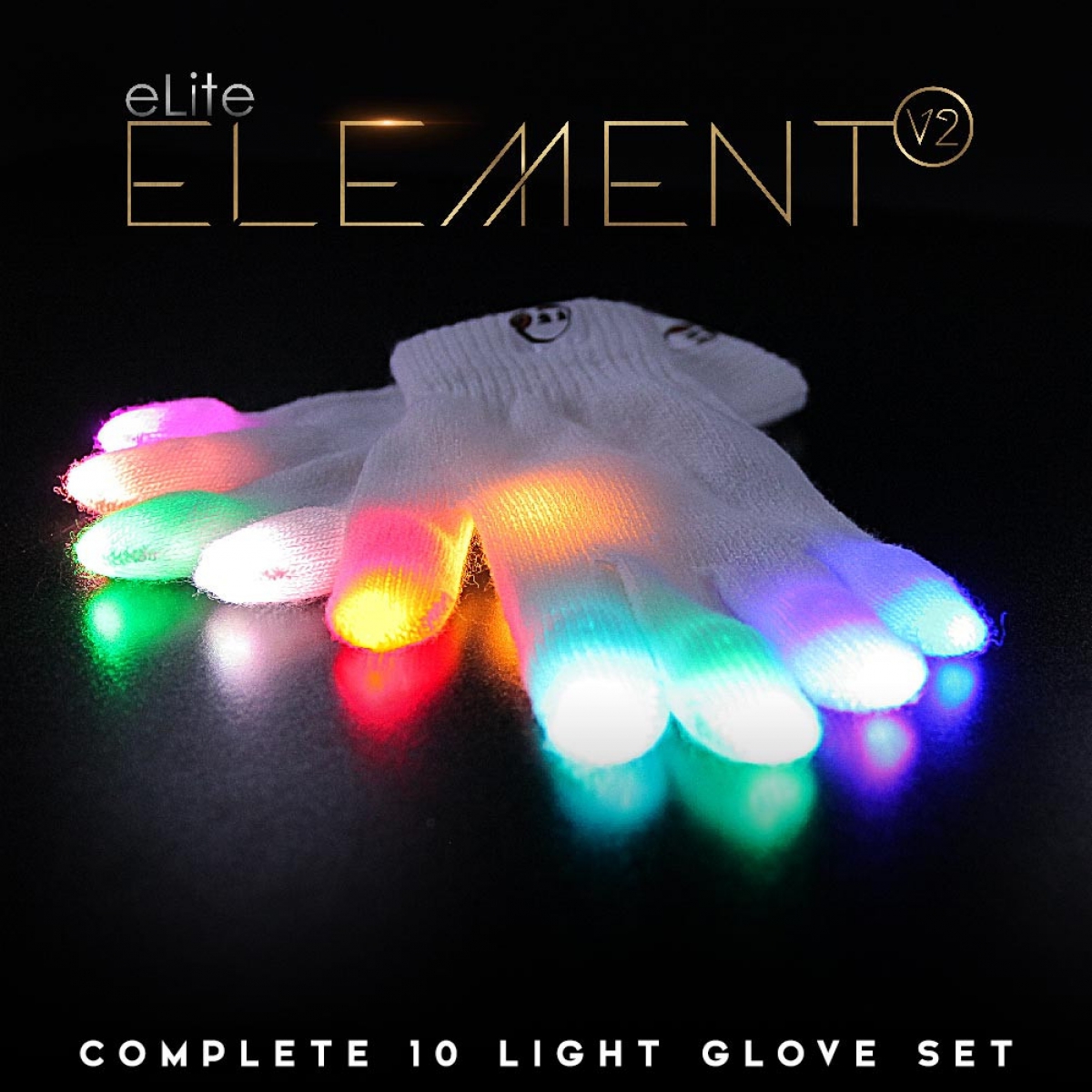 The gloves themselves are made with 100% cotton, and even though they are made for "medium" sized hands, they have good stretch. They are equipped with much better speed and tilt functions (which are demonstrated in the video) that provide endless possibilities no matter what your gloving style may be. The chips are designed to give the user a 31 color palette, 12 flashing pattern options, and the ability to custom design your own default modes in case you have to blow someone's mind quickly.
We've played with them a bunch but now we think it's best for you guys to give it a shot! We've teamed up with Emazing Lights to give you the opportunity to win a pair of these amazing gloves! Enter our giveaway below and don't forget to vote for your favorite track that you want to see some of the best glovers in the world do a routine for!