New Music From Deadmau5, Skrillex & More
Here's another dose of big dance music news...
Demur Unleashes First Track, a Remix of "Smells Like Teen Spirit"
A mysterious new artist launched a project called Demur in one of the most unique and intriguing campaigns we've ever encountered. It started with anonymous emails that were sent to us at to EDM.com featuring propaganda-styled artwork exposing the downfalls of modern electronic dance music.
And now the ballsy artist going by the name of Demur has finally unveiled the first track, a remix of one of the greatest songs of all time: Nirvana's "Smells Like Teen Spirit" from their iconic album Nevermind (1991). Considered to be one of the most legendary anthems of anarchy, riot and revolution, this song choice is more than poignant based on this artist's obvious ambitions to shake things up.
Check out the propaganda art in case you missed them, and then listen and download Demur's remix of "Smells Like Teen Spirit" below...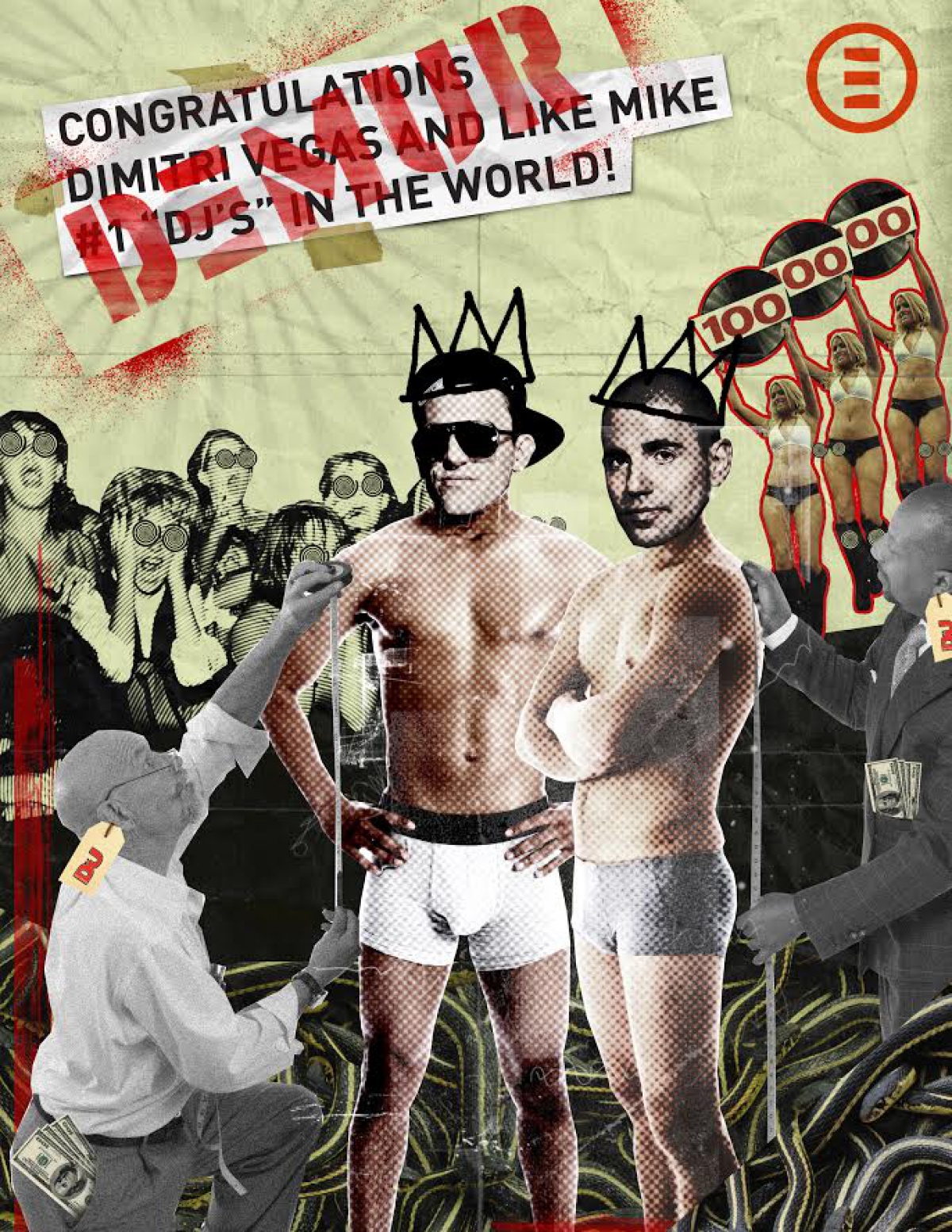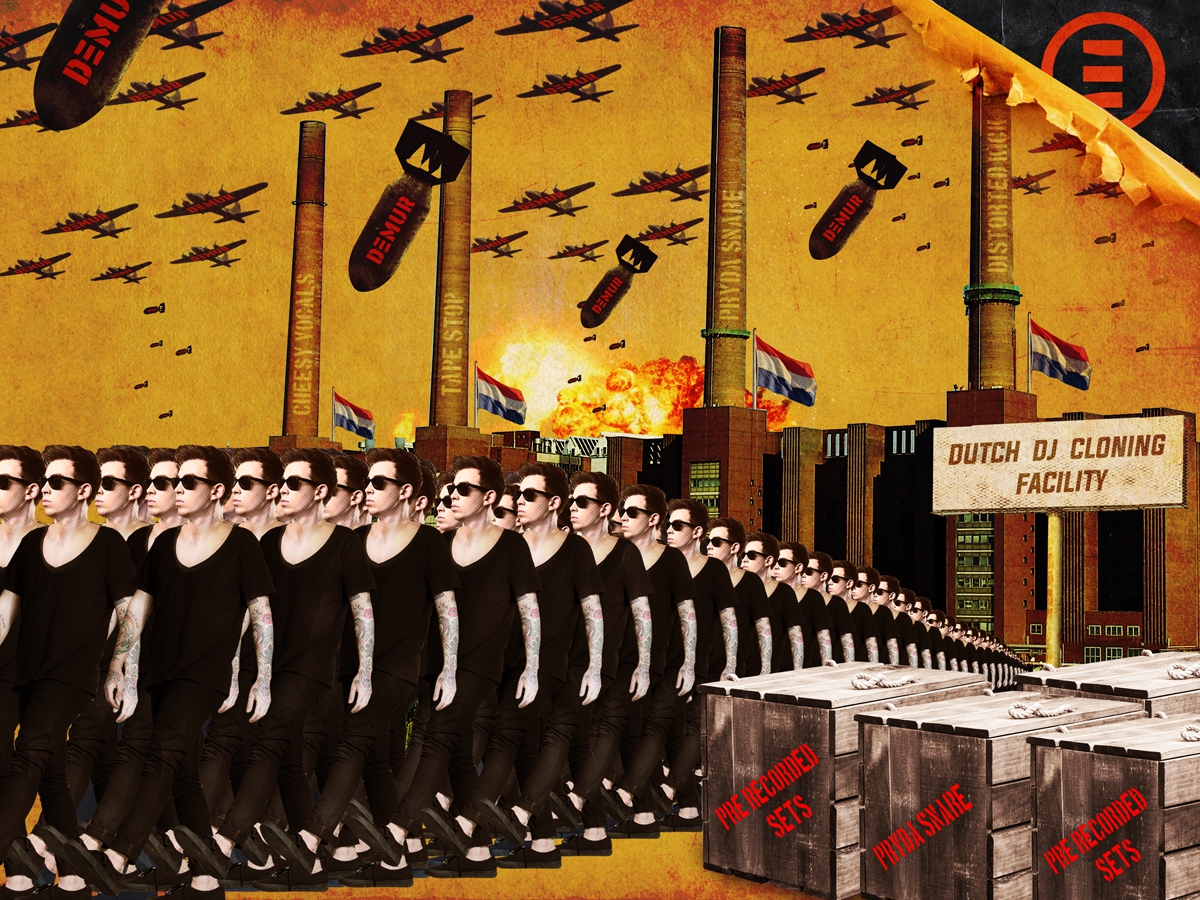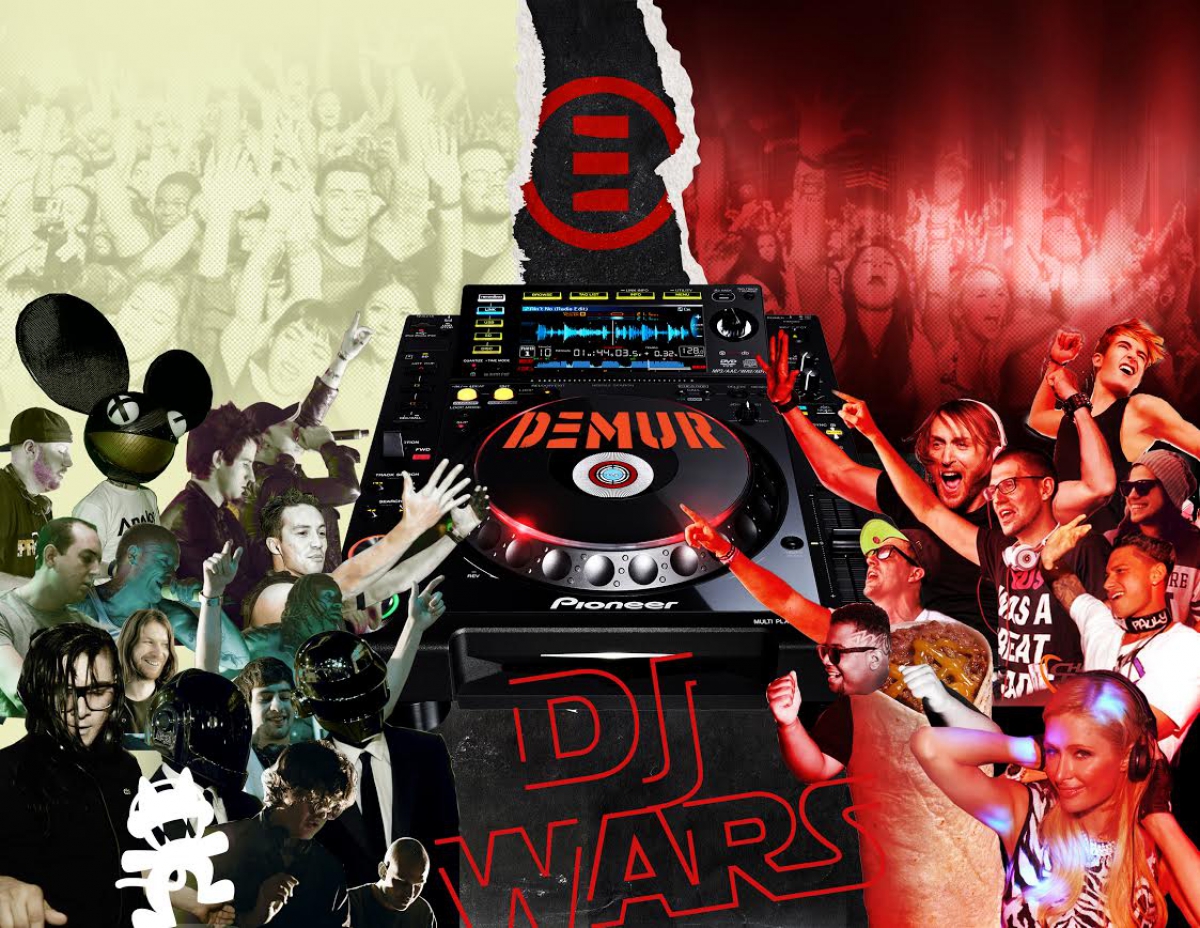 OWSLA Reveals 16-Track Compilation Album with New Skrillex & More
Skrillex's label imprint OWSLA announced today that it will be releasing a 16-track compilation album, entitled Worldwide Broadcast, on January 29th featuring new tracks from Skrillex and MUST DIE!, Getter and Ghastly and more.
The album release date was accompanied by a new music video for Bixel Boys & Poupon's "Ain't Your Girl" as well as the announcement that OWSLA has teamed up with Bixel Boys' brand #FREELIFE and streetwear company Dimepiece LA for a new clothing collaboration. Check out the tracklist for the compilation album and the new music video below.
Worldwide Broadcast tracklist:
01 GTA: "Red Lips" (Skrillex remix) [ft. Sam Bruno]
02 Getter & Ghastly: "666!"
03 Wiwek: "Rebels" [ft. Audiobullys]
04 DJ Snake: "Middle" (Mija remix)
05 josh pan: "platinum" [ft. Xian and Gaszia]
06 Boaz: "Flippo"
07 Louis the Child: "From Here"
08 Bixel Boys & Poupon" "Ain't Your Girl"
09 WAVEDASH: "Bang"
10 DJ Sliink & Nadus vs. Manolo Rose: "Run Ricky Run" [ft. Fame School]
11 Barely Alive: "Back to Back"
12 San Holo x Yellow Claw: "Alright"
13 G-Buck: "B.O.B."
14 Alvin Risk: "Dreamtime" [ft. Princesa]
15 Skrillex & MUST DIE!: "VIP's"
16 "Pretty Bye Bye"
Deadmau5 Teases New Track with Studio Update
After returning from a recent performance in Las Vegas, Joel Zimmerman aka deadmau5 treated fans to an exciting update, as he shared photos and video of his near-complete studio and offered up a preview of new material. Fans have been patiently waiting over the last year as deadmau5's home studio was being built, after which he promised to go into album hibernation in order to release a new LP this year. According to tweets, he'll also be reviving his twitch-powered deadmau5 tv and will be live streaming productions once again.