From New Skrillex Collabs to a Heartfelt Story From Diplo & Much More
Here's another dose of EDM news...
Diplo Shares Story of Past Experience in India
Before he became the celebrity known as Diplo, Thomas Pentz was a humanitarian, a dreamer and a traveler, only making music for fun. Pentz shared a story that reminds us of his humble roots and courage to take charge of his own destiny.
"You can read my post about our time last year shooting the video for "Lean On" while on tour in India but it wasn't my first time. When I was 20 I traveled to India after a real big earthquake on the Pakistani border in the state of Gujarat we worked to help with relief and worked locally to rebuild areas and document the process with the Red Cross and other peacekeepers but I took the time to explore everywhere. I was drifting around India for 5 months between Delhi Calcutta even the border of Nepal in Ladakh. I had traded some belongings for a Enfield motorcycle that my friend had been riding around on. He was running away from the army as a deserter so after he showed me the ropes of hustling around rural india he escaped to Bangkok or something. I traveled early in the mornings on the highway to avoid the sun and pollution. I rode 100s of miles on the road and I crashed the bike a few times. When the headlight went out (it was badly wired) a guy on a camel gave me some wire to fasten the exhaust pipe back on a pitch black night on some desert road. Sometimes I would have to walk the bike miles to a garage for parts. This was 15 years ago and India was just starting to explode into an industrial powerhouse. It felt like cities were literally growing out the ground. Giant Tata trucks clogged up the highways and sometimes I would sleep on my bike on a tea stand at 7 am when there were too many cars clogging up the highway. Between all this I traveled with a small keyboard and speaker to play and make music. I listened to albums under a mosquito net at night and dreamed of coming back again. I never did until 15 years later on stage as @majorlazer #tbt"
Destructo Drops "4 Real (Featuring Ty Dolla $ign and ILOVEMAKONNEN)"
HARD's own Gary Richards aka Destructo unleashed a new collab with Ty Dolla $ign and ILOVEMAKONNEN today. Read Richards' statement on the collab, and then check out the song and official video below. To purchase the track and find info on tour dates and more, head here: http://www.djdestructo.com/.
"The second night of HARD Summer, Ty told me he wanted to go back in the studio. He could only do it the next day, So, I went down to his house with Waxy and he just started singing, 'I'm for real' 'I'm for real' over this beat we had written. I had already spoken to Makonnen about the track, so Ty shouted him out. Makonnen then returned the favor. After we got all the vocals back we were like dam we need to make this track the best it can be. We went back in and re-worked the entire thing. Wax brought in his homie Stylaz Fuego to make it even tighter and 6 months later bang here we go. G-House 2.0."
Rain Man Signs with Dim Mak, Drops "Dope" for Free DL
Former member of Krewella, Rain Man was just signed to Dim Mak and in honor of the new partnership, has released a new dubstep track "dope" for free download. Check it out below, and tell us what you think in the comments.
"I have some proving to do yet about my own abilities. If I were rooting my ideas or using sketches from previous projects, it's like continuing something that isn't who I am anymore." - Rain Man

Gryffin Unleashes Debut Single "Heading Home" ft. Josef Salvat
After breaking out with huge remixes for such names as Years & Years, NYC producer and multi-instrumentalist Gryffin is making his true artist debut with the release of his first original song today via Darkroom/Interscope Records. Titled "Heading Home" and featuring Australian vocalist Josef Salvat, Gryffin's first original track is a soulful number he believes "truly represents who [he] is and what [his] music is about." Stream "Heading Home" on Spotify below, and then grab your copy on iTunes.
Listen to Mija's New Remix of Darren Styles' "Come Running"
To coincide with the announcement of her second world tour with stops including Holy Ship! and Miami Music Week, Mija hits fans with a new remix of UK producer Darren Styles' "Come Running." Check it out below as well as her newly-released tour dates.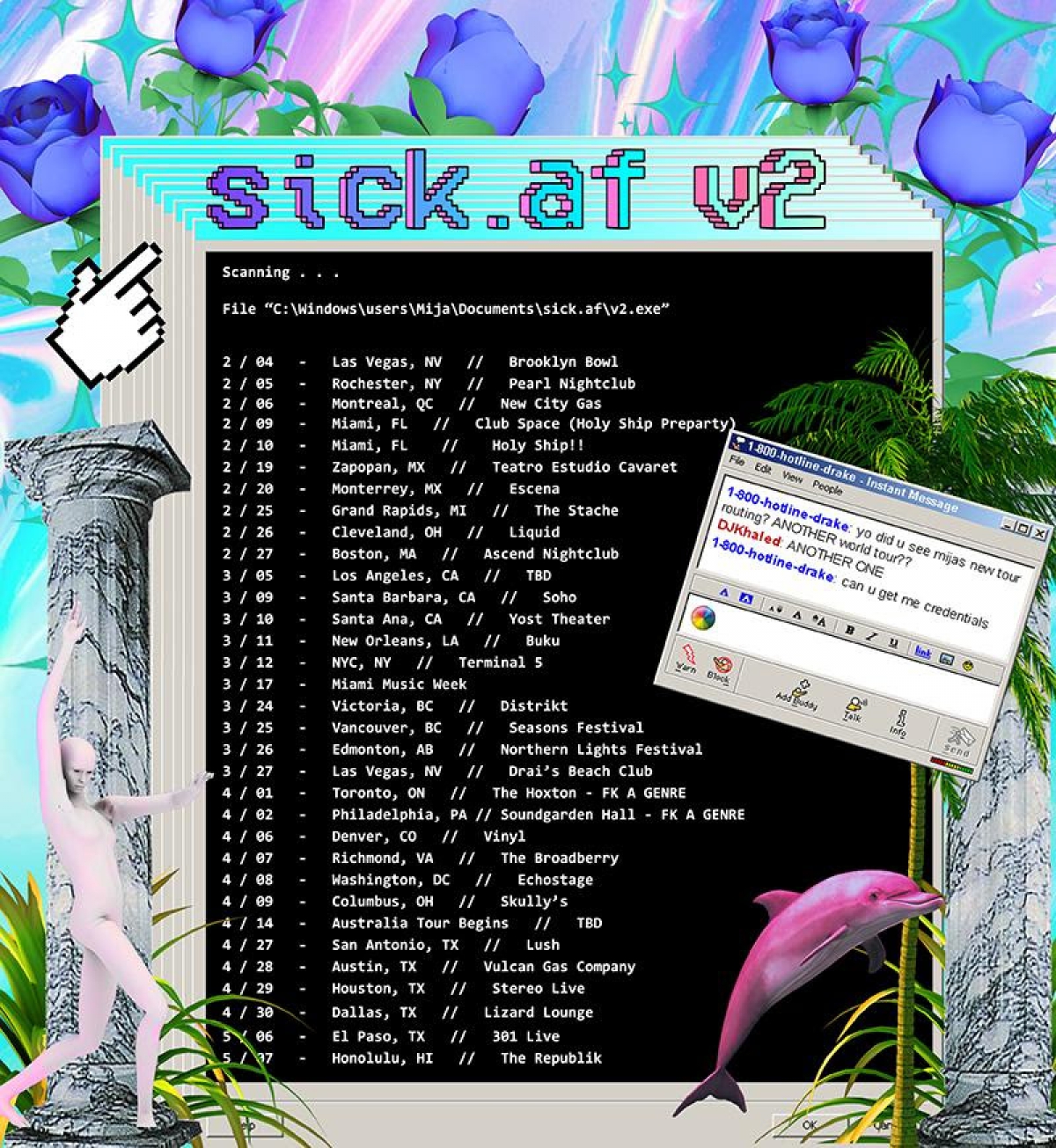 Skrillex Seems to be Working on Multiple Collaborations
According to reports by Kpop Herald, Skrillex has been working with K-pop girlgroup 4minute for their new EP Act 7.
"This album was collaborated with famous American DJ Skrillex for a unique track."

While Skrillex's team has not yet commented, KBS World also confirmed saying, "As famous American DJ Skrillex is collaborating in the work, many of the group's global fans are more excited."
Skrillex, Diplo, Big Sean, Miguel and Tinashe are apparently working on music, as well. American singer Tinashe took to Instagram to capture the group together in Malibu. Diplo did tease a Jack Ü collaboration with Big Sean some time ago, but no other details have surfaced as far as what exactly these artists are working on.