From Record-Breaking Vinyl Sales to One-Handed Zedd Covers & More
Here's your first dose of EDM news for the day.
SNBRN Drops Remix Of Nate Dogg Featuring Unreleased Verse
Anyone who might consider themselves a hip-hop fan can attest to the fact that Nate Dogg (RIP) was an iconic figure in the West Coast/G-Funk movement in the early 90s. Having worked with the likes of Dr. Dre, Snoop Dogg, Warren G, Eminem, and countless others, his gritty-yet-soulful voice helped lay down the chorus for many of the biggest hip-hop songs in history. SNBRN, the sensational up-and-coming deep and tropical house producer from Los Angeles, is the only producer to be granted the ability to remix an unreleased verse from the deceased artist, and you can hear the release via Ultra Records below:
Nielsen's Year-End Music Report Shows Vinyl Sales Are Booming
Each year, Nielsen reports on a broad spectrum of consumer trends and habits, from music to politics to business and more. Our favorite research to come out of their annual review is in the music sales department, in which they recently established that vinyl sales have seen a 29.8% increase from 2014 to 2015. It wasn't determined whether the releases purchased came from newer LP's or older classics, but considering how Pink Floyd's Dark Side of the Moon saw 50,000 records sold in the past year, we can assume that music lovers are not only building their collections forward, but backwards too.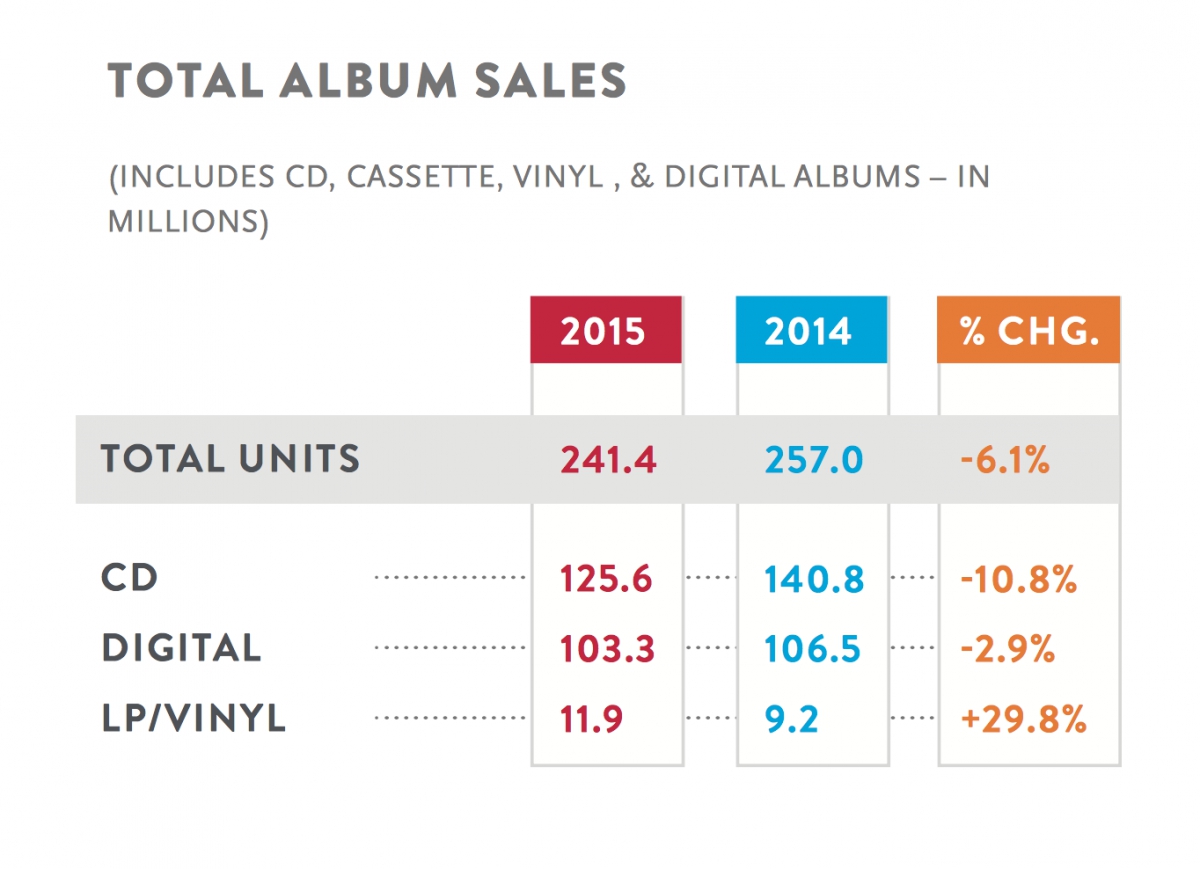 Zedd Shares Piano Covers of Sandstorm, Hotline Bling, & More
Zedd took to Twitter recently to demonstrate his classically-trained talents in the form of quick, piano covers of major modern hits such as "Sandstorm", "Hotline Bling", "Can't Feel My Face", and "Sweet Child of Mine". Although each clip is a mere 10 seconds long and played with one hand, he still isn't performing "single-handedly", as he's also joined by his guitar-wielding brother in true "Zaslavski" form (remember his performance alongside his brother and father back in 2001?). Check out some of his quick covers below: