EDM.com & Wantickets Are Sending You To Exodus Festival Las Vegas!
Exodus Festival Las Vegas "Lucky Season 7" is taking place May 19-23 and is your ticket to experiencing the world's best pool parties and premier nightclubs, with a choice of nearly 20 events over 5 days, all with one Exodus wristband. If you've been keeping up with us for the last few months, you will have seen our announcements on their Official nightlife and pool party venues and FOMO-inducing Season 6 recap video; now imagine if you could experience all of this - all expenses paid!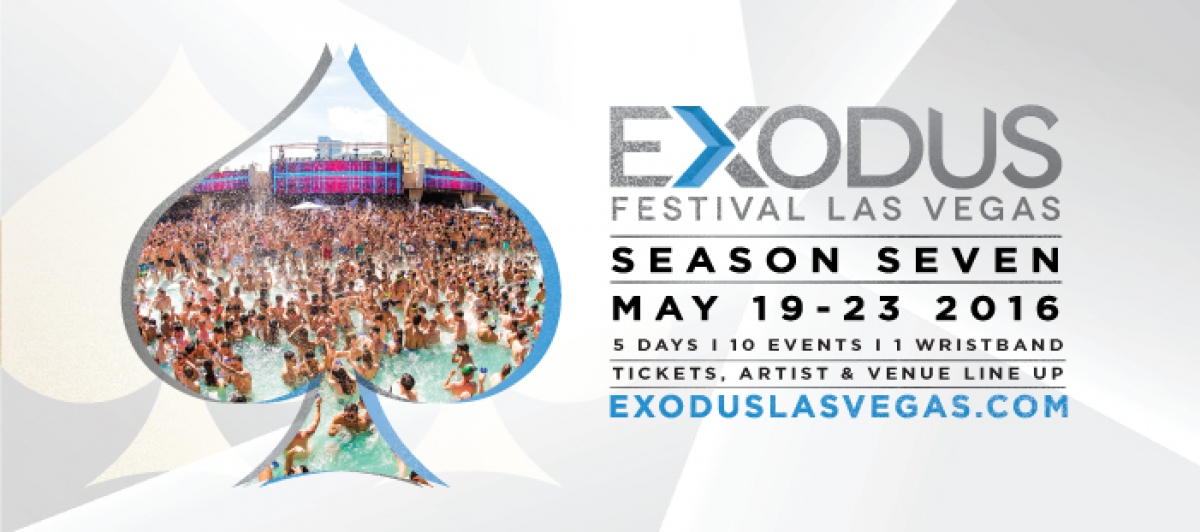 EDM.com has paired with Wantickets to host the ultimate giveaway for Lucky Season 7 at Exodus Festival Las Vegas, with a major prize of 2 Domestic Flights + 4 Nights Accommodation + 2 Exodus Wristbands + Exodus Swag, a bundle valued at $4,000! The rules for entry are simple:
Starting on January 25th, entrants will have 3 rounds to enter for 3 chances to win the Grand Prize. Each round we will select 25 finalists who each receive an Exodus Festival Wristband and have a 1 in 75 chance of winning the all expenses paid trip to Lucky Season 7 of Exodus Festival! Each rounds finalists will be announced on the following dates:
Round 1: Monday, February 18th
Round 2: Monday, March 2nd
Round 3: Monday, March 31st
Enter via the widget below and get ready for your VIP #ExodusLV16 experience with Exodus Festival Lucky Season 7! The official party schedule will be announced February 2016 and artists announcements will go live in March!
Please note: All participants must be over the age of 21, and cannot be entered into the finalist draw unless they are selected as a finalist in one of the three rounds.
If you wanted a small glimpse into the amazing atmosphere of Exodus Festival Las Vegas, check out their Season 6 recap video below: