Point Blank Presents: Breaking Into EDM [Ep. 019 - Trivecta]
EDM.com has once again teamed up with the award-winning Point Blank Music School to present Breaking Into EDM: where your favorite artists and industry-insiders share words of wisdom, tips of the trade, and personal stories of making it and breaking it.
Today we hear from Monstercat family member, Trivecta. No stranger to switching up his sound, the 23-year-old genre-defiant producer has dabbled in everything from trance to dubstep, most recently releasing a next-level glitch hop single 'The Vale (feat. Miyoki)'. Read on to learn more about the rising young producer (and long-time guitarist) and be sure to keep an eye on him in the coming months, you definitely won't regret it.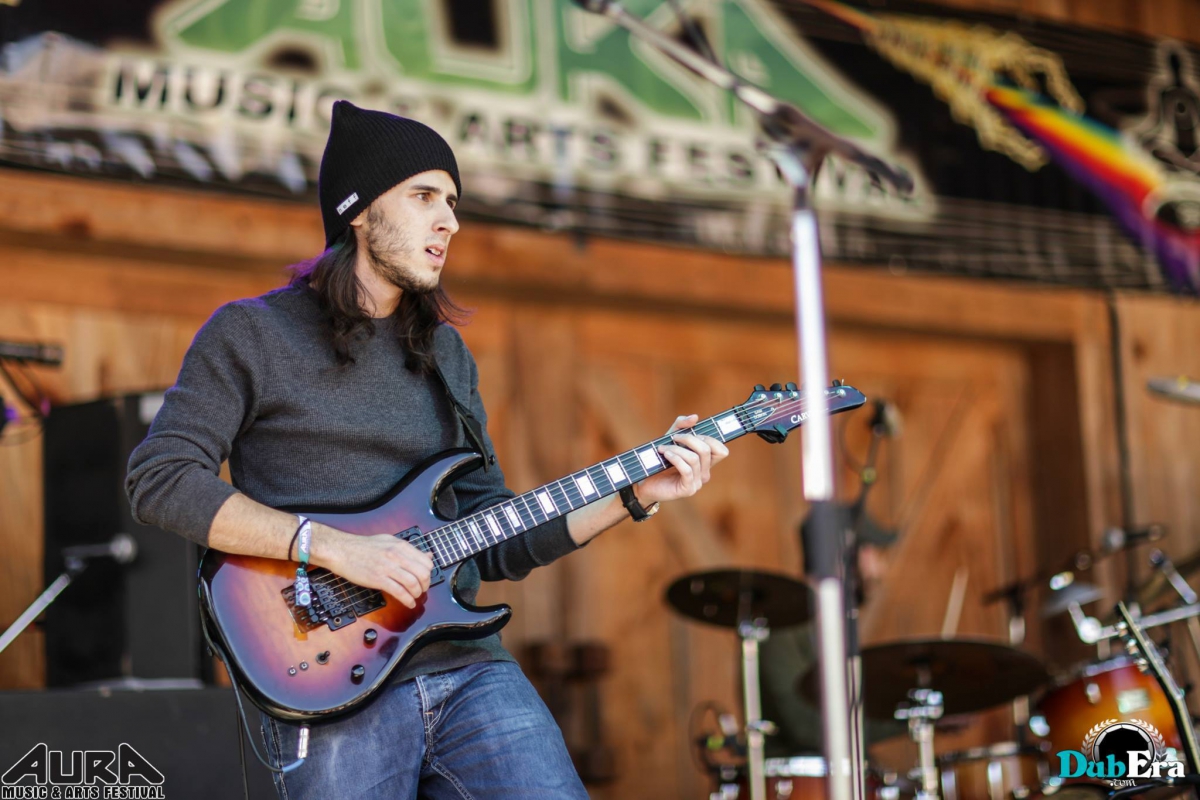 EDM.com & Point Blank: So what's your musical background? How did you get involved in electronic music?
"I've been playing music seriously for about 13 years with guitar as my main instrument. Did the whole playing-in-metal-bands thing for a couple years before I started listening to guys like Joe Satriani and Steve Vai, which inspired me to start producing solo instrumental music. Eventually the whole EDM thing started blowing up and I recognized it as an opportunity to share what I'd been working on this whole time."
EDM & PB: How would you describe your sound in just 3 words?
"Epic, depth, goosebumps."
EDM & PB: Who are your biggest inspirations? Why?
"The core ones are artists like Joe Satriani, John Williams, Dave Matthews Band, the Grateful Dead, and Avenged Sevenfold. Those acts hit me at just the right time and showed me what it means to really get into an artist. The more recent influences are always changing. Lately they include live acts like Lettuce, Derek Trucks and Dumpstaphunk, for the way they either bring the funk or do something super soulful. On the electronic side, I've always been a big fan of Skrillex, Above & Beyond, Seven Lions, and more recently Haywyre. They really push things forward and have deep, powerful sounds."
EDM & PB: At what point will you consider that you've 'made it' as an artist?
"As an artist, I honestly feel like I've already made it. I make music every day and people are listening. Obviously I want to keep building and growing, but I'm so grateful to be able to do this right now."
EDM & PB: As many producers can attest to, it's not uncommon to find yourself stuck in a creative rut. Where do you usually find inspiration? Was there particular inspiration behind your latest release 'The Vale'?
"This question is actually super relevant regarding 'The Vale'. When the inspiration for this song came, I was definitely in a rut. I play in a touring jam band, too, so decided to put more focus into practicing the guitar and honing the band's craft. We were traveling back from a show in Boone, North Carolina, listening to some cool, slower ambient music on the way back, when a huge subconscious seed was planted for me. I got back in the studio the next day feeling farther from the familiar Trivecta shore than ever. I pulled out a good string sound and started playing. I wanted to lay down something that would work well for a long drive through the mountains; it wasn't even necessarily for a Trivecta song. Within the next few minutes, the main foundation for 'The Vale' was there."
EDM & PB: What tips would you give an aspiring artist on breaking into the scene?
"Stay focused on the craft, stay disciplined, and do your damn best to stay inspired. Also, take an interest in the people around you."

EDM & PB: What is the best piece of career advice that you've ever received?
"My good friend Nick (who produces as Varien) often reminds me to know the value of my own work and fight for it. It's easy to forget, but such an important lesson."
EDM & PB: And the worst?
"I don't know about the absolute worst because I've probably blocked it out. But I've gotten some pretty bad advice from people at bars that I've been playing guitar at. There's always some drunken guy who thinks he knows exactly what you gotta do to make it."
Stream Trivecta's latest release 'The Vale' above and grab a copy on iTunes here!
For more inside tips and expert advice on everything music industry, check out Point Blank Music School, with courses in London, Los Angeles and online. The award-winning electronic music school boasts former students including Claude VonStroke, Nicole Moudaber, AlunaGeorge, Plastician, and many more. Catch this week's production 'Quick Tip' below and head to their site to sample a course for free.