Preview Wolfgang Gartner's First Album Since His Hiatus [LISTEN]
It's been five long years since Joseph Thomas Youngman aka Wolfgang Gartner released his groundbreaking Weekend in America. Reaching #1 on Beatport's album chart and #2 on iTunes' dance chart, the critically acclaimed LP, released September 20, 2011, featured popular tracks like "Illmerica" and "Circus Freaks."
In that same year, Gartner teamed up with Skrillex for their famed collaboration "The Devil's Den," released December of 2011. And just a year before that, Gartner collaborated with deadmau5 on "Animal Rights," which was released as the second single from deadmau5's 4×4=12 on September of 2010.
Now, after a much-needed hiatus from touring, the American electro house legend is back with a new LP, 10 Ways to Steal Home Plate. Slated to drop Friday, January 29th via his imprint Kindergarten Recordings, the Gartner's long-awaited, full-length LP features the previously released "Unholy" as well as his collaboration with A-Trak, "Up in Smoke." The Wolf seems to have a few other tricks up his sleeve, as well.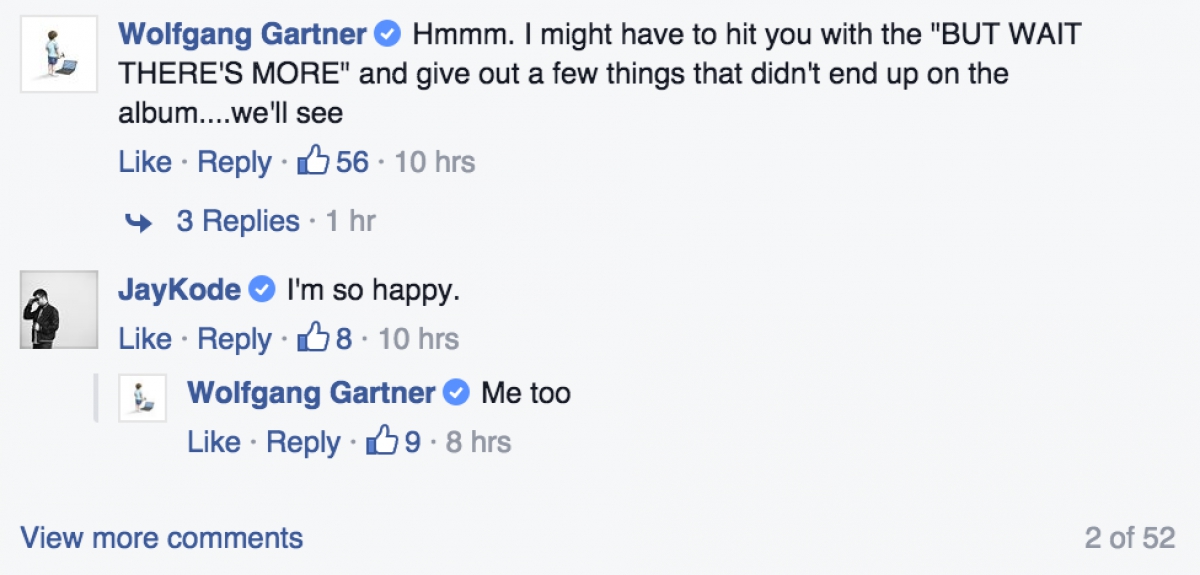 Check out the tracklisting, teaser videos and album artwork for 10 Ways to Steal Home Plate below.