Soundcloud Now Has Top 50 Charts for More Than 30 Genres
Soundcloud recently rolled out a brand new charts section, where you can track the top 50 most played songs across a myriad of genres.
Several years ago, Soundcloud had something like a charts feature, where you could track "hot" songs, but it wasn't very organized and was a bit clunky to use. The new charts are a vast improvement, allowing the user to easily navigate the top 50 songs across the entire site, or for a specific genre. It also provides a number of non-music genres, where you can find podcasts, talk-shows, and similar non-music audio content. This expands on Soundcloud's already industry-leading music discovery features - follows, reposts, and the excellent related tracks suggestion algorithm.
For now the charts only include the most played songs for the current week. But we expect to see an expansion to larger time periods, monthly and/or yearly charts, plus an all time chart. They also include a "New and Hot" section that gives users the ability to see currently tracks from less know artists. This is a screenshot of the current top 10 across the whole site: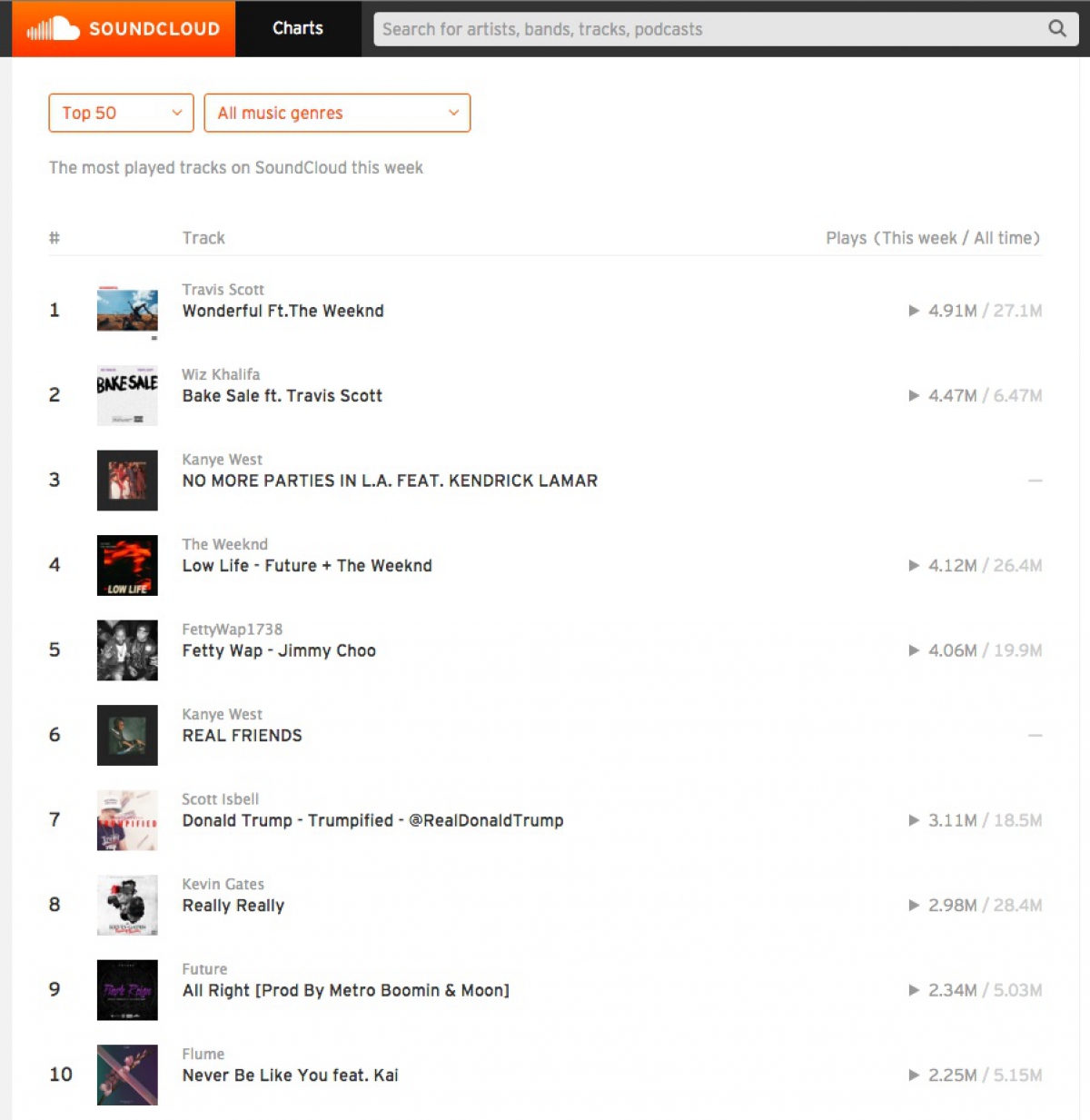 (the tracks that don't show play counts are most likely set to not show stats publicly, though Soundcloud obviously still tracks the stats privately, and allows that data to be used to populate the charts.)
While is certainly a useful feature for users and artists alike, it's also a great way for Soundcloud to show just how powerful of a platform it is, by creating an easily accessible, public display of the amazing number of plays popular songs can get.
Image: onlab

Follow EDM.com:
facebook.com/edm
facebook.com/edmcom
soundcloud.com/edm
twitter.com/theedmnetwork
plus.google.com/+EDM
instagram.com/edm