One Man's Crazy, Cross-Country Journey to Decadence for NYE
One of our our A&R agents at Artist Intelligence Agency, Donavan Brown, traveled back home to Detroit, Michigan for the holidays to visit with family and friends. His plans were to return to Denver (the home of EDM.com and Artist Intelligence Agency) in time for Decadence on December 30th and 31st at the Colorado Convention Center. The headliners for the big New Year's Eve event in Denver included Jack Ü, Deadmau5, Excision, Bassnectar and several more. Donavan was scheduled to play the EDM.com-hosted Silent Disco stage.
But if it were not for some beautiful EDM fans he met in the airport... he might never have made it.
"The weather was whacky and unusual for Michigan for that time of the year. Usually, there's two feet of snow on the ground on Christmas; this year, it was sunny and 65 degrees."

Just a few days later on December 28th, Michigan was hit with ice storms and flights were being canceled left and right. Donavan had the first flight out on December 29th at 7:15 am, with a connection in Houston. He left extra early that morning to give himself plenty of time to deal with the madness that was expected at the airport. On his way there, he caught a particularly poignant radio segment.
"On my ride to the airport that morning my mom and I were listening to the Steve Harvey Morning show (Insert joke about Miss Universe). His words of wisdom were about your attitude and the law of attraction. He explained that your attitude is a huge predictor of outcomes you will experience in life, being either positive or negative."
Want to tell your own crazy story from a festival or show?! Email your story to FanStories@edm.com
Donavan was feeling good about the ample time he had left himself to catch his flight until he saw the lines... both the bag check and security lines were overflowing with hundreds of people. After nearly an hour and a half, he was still only half way through the line to check his bag. He wasn't getting closer to boarding his flight, but while he anxiously waited he did make some friends in line that were on the same flight, biting their nails, too. They were not only flying to Denver but had the same destination - Decadence. Then they heard it...
"'This is the final boarding call to Houston'...We jumped out of line to grab the attention of a Spirit agent but they told us to keep waiting."
After missing the flight, Donavan and his four new friends headed to the kiosk to reschedule (along with 20 to 30 other upset customers). The next flight wasn't leaving until January 1. Decadence was on the 30th and 31st. Donavan, Sara, Shaun, Rachal and Nick weighed out all of their options - missing Decadence was not one of them.
They were going to have to road trip it. They called five rental companies at the airport, but not one of them had a car available.
"At this point I was beginning to lose hope that I would make it home in time for Decadence. Then I remembered Steve's talk about attitude and attraction and kept my head up."
After calling around for what seemed like forever, they finally found an Enterprise some miles away that had a Dodge Journey available.
"We snagged it, and hit the road four our 20-hour journey to Decadence."
Spending almost an entire day in a car with complete strangers may sound like a living hell to some, but these EDM-lovers quickly found out they had a lot in common, making for a surprisingly inspiring and eye-opening experience.
"I really hit the Jackpot when it came to road tripping it with four complete strangers. We all had similar interests, especially our love for music! We had great conversations, which we all learned a lot from. During our trek through Iowa we stopped at 'The World's Largest Truck Stop' with multiple restaurants, showers even a movie theater - you could practically live in the place. We drove through Michigan, Indiana, Illinois, Iowa, Nebraska and Colorado to our Destination - Denver."
If there's anything we can learn from Donavan's experience it's to stay positive and remember that we're all in this together! A kind, open and loving attitude can go a long way - literally 1,300 miles!!!
"Although my trip home wasn't how I expected, I learned a lot from it. A level head and positive attitude really does attract good things!"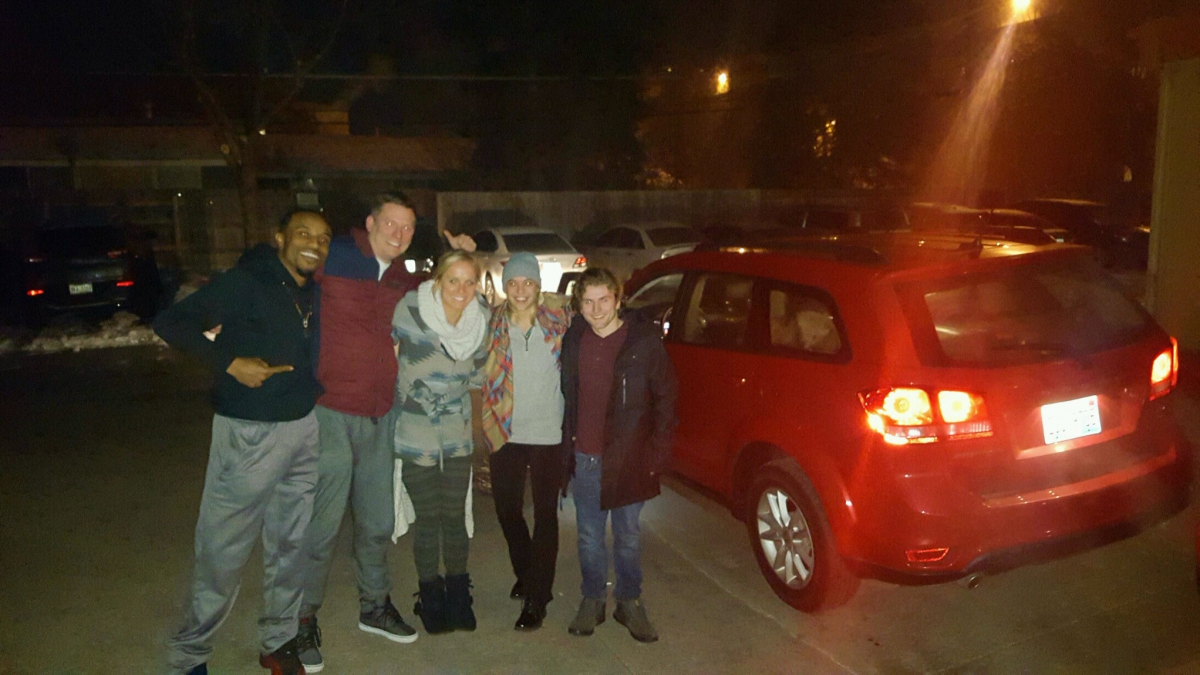 Left to right: Donavan (Denver), Shaun (St. Clair Shores, MI) Sara (St. Clair Shores, MI), Rachal (New Castle, PA) Nick (York, ME)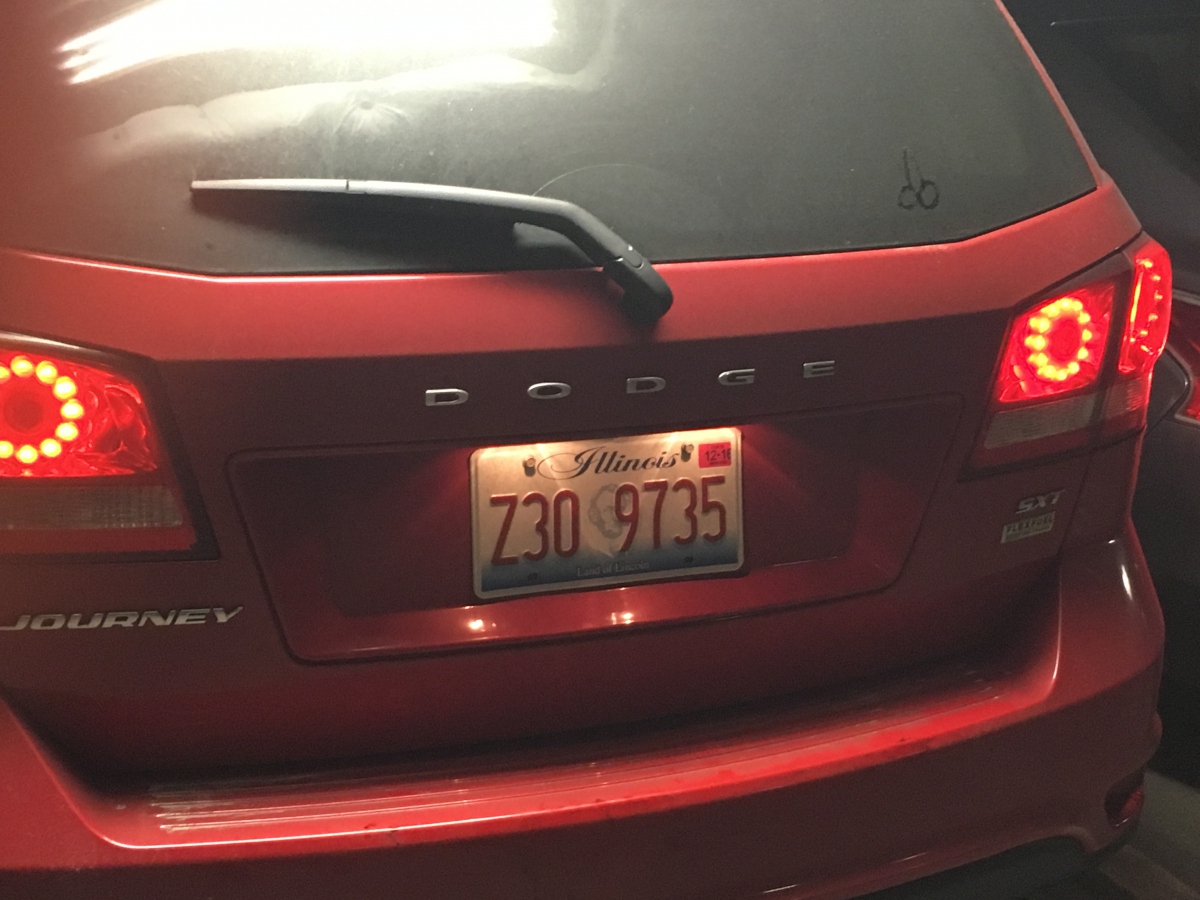 Their Dodge 'Journey' to Decadence
Want to win a flag signed by the artists of Decadence?!