Win a Trip to Shaky Beats Festival & See Major Lazer, Odesza, Nas, & More!
Atlanta has truly established itself as a hot spot for EDM in recent years, both in thanks to established artists such as Bro Safari, MUST DIE!, Mayhem, and Pyramid Scheme, and in thanks to festivals such as TomorrowWorld, Counterpoint, and Imagine Festival.
Shaky Beats Festival is the newest contender to the historically hip-hop-centric music scene, and it's bringing a jaw-dropping cast of artists that expertly blends the city's gritty "trap" movement with the burgeoning electronic sound we hear today.
Taking place May 20th to May 22nd in Atlanta's Centennial Olympic Park, headlining acts such as Major Lazer, Odesza, Big Gigantic, Nas, and a slew of other renowned artists will provide the soundtrack for the three-day-bonanza, while a host of local artists, dancers, and vendors bring the festival to life in between sets.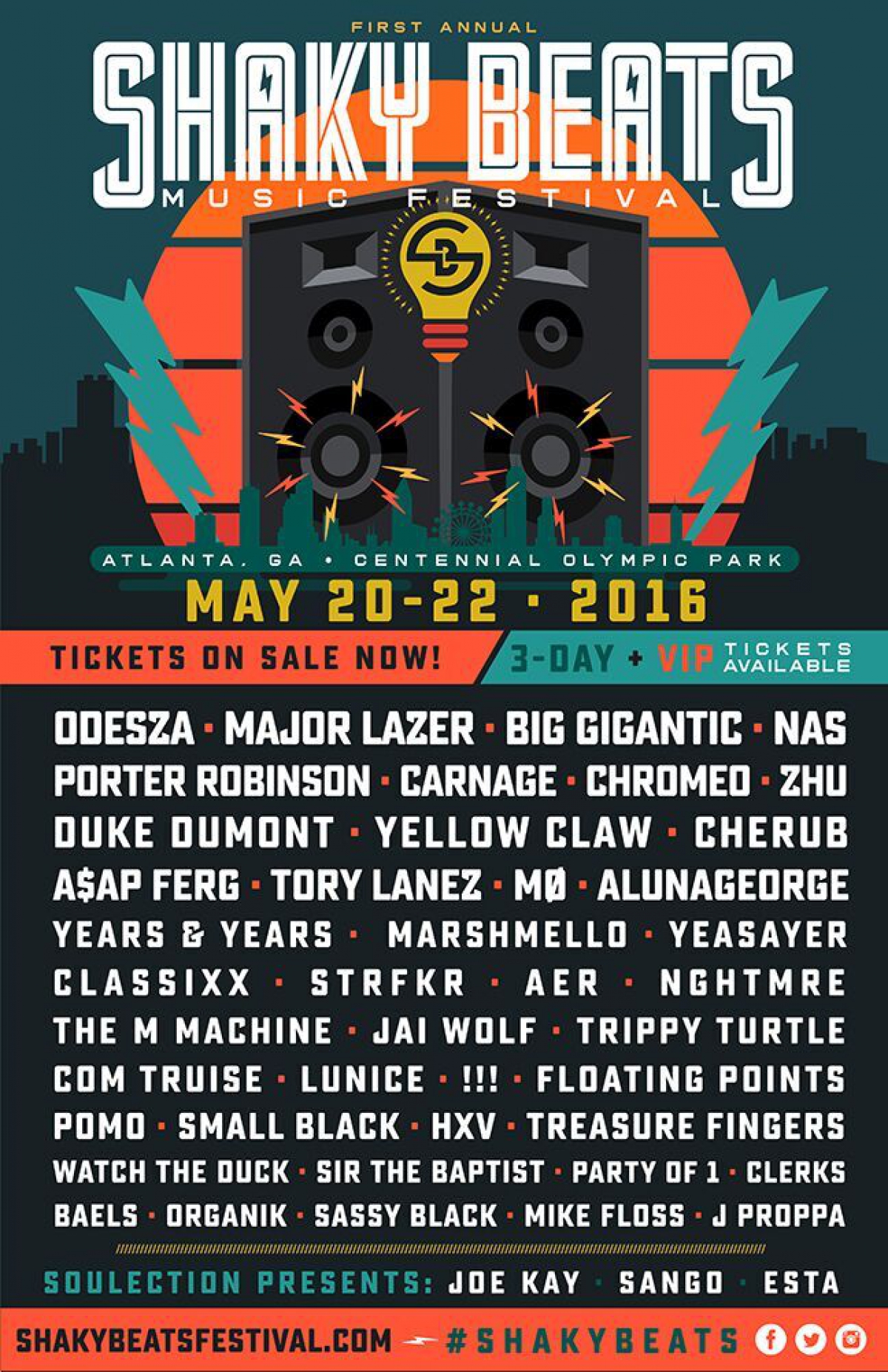 EDM.com has teamed up with the must-attend festival to offer the prize of a lifetime to one lucky fan - the winner will receive 2 VIP tickets to the festival along with flights, transportation, and accommodations for both attendees. The giveaway ends on January 14th, so make sure to enter now and take advantage of this amazing opportunity!
MUST BE 18+ TO ENTER. RULES AND INFORMATION ON ENTRY CAN BE FOUND BELOW: