From the Gov Ball Lineup to New Music & a Stacked Pete Tong Broadcast
Here's some of the top EDM news of the day...
Pete Tong's Live Rooftop Shows with Special Guests Starting Jan. 22!
The legend Pete Tong announced today that he will be broadcasting his Friday night Radio 1 show from rooftops in LA and Miami over the next several months. Fans can tune into the first show at 10pm PST on January 22 ahead of the Exchange LA Essential Mix Party with Richie Hawtin that evening.
It's all going down on the rooftop of Axwell's EP & LP in West Hollywood overlooking downtown LA and will feature performances and interviews with Eric Prydz, MK, Richie Hawtin, Claude VonStroke and more. Be sure to tune into BBC Radio 1 to catch all the action as these artists perform, hang out and talk with Pete Tong about the local scene and more.
"I'm very excited about my show coming live from LA on Jan 22nd. Los Angeles has become a creative hub for electronic artists from all over the world during the past few years and California and Las Vegas a hot bed of ground breaking festivals and some of the world's leading clubs. Bringing the show out of Hollywood and being able to reflect some of the exciting things going on is a great way to start the year."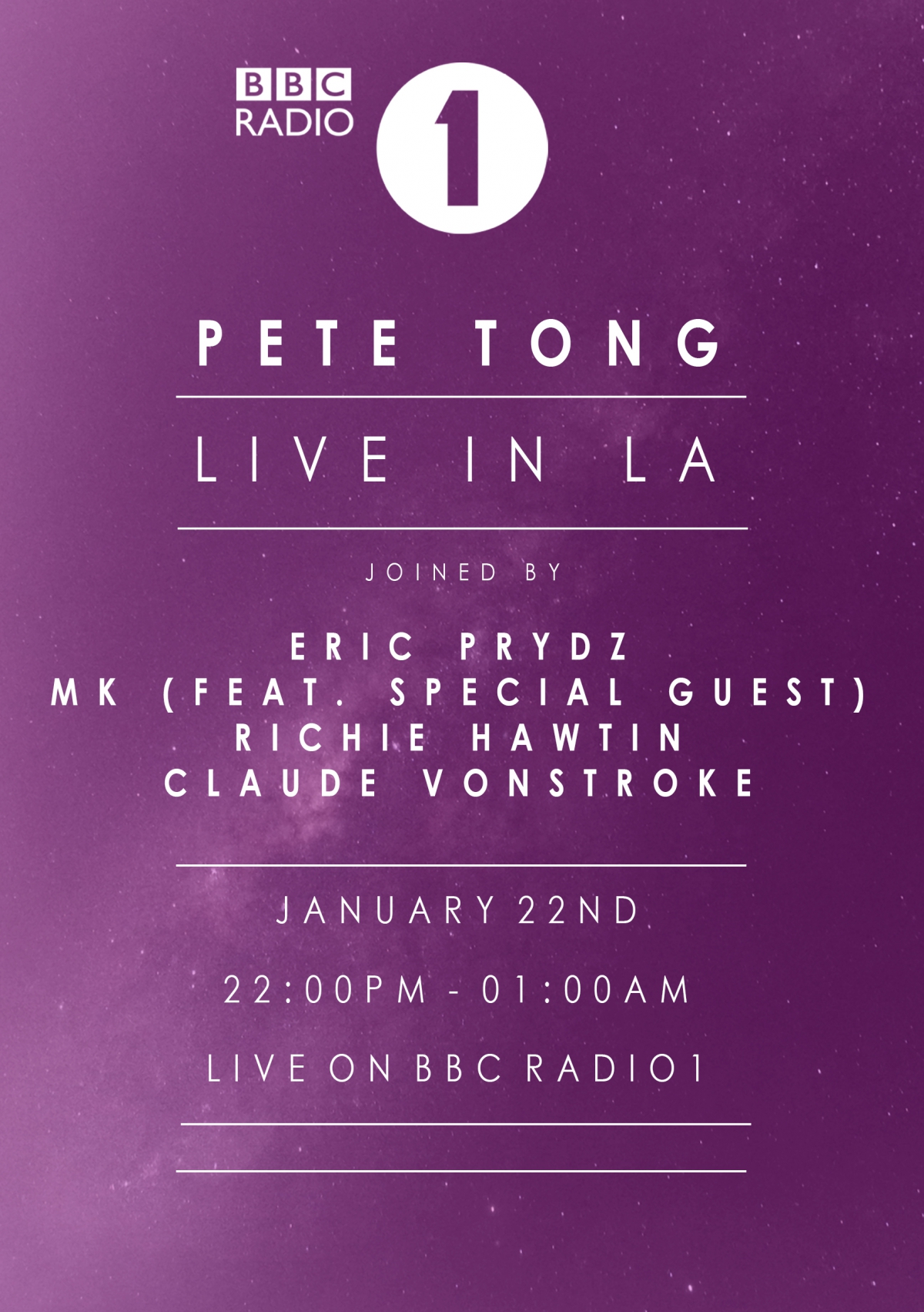 Deorro & Uberjak'd Unleash "When the Funk Drops" feat. Far East Movement
To kick off the New Year, Deorro has teamed up with Australia's Uberjak'd and "Like a G6" trio Far East Movement for the first release on his label imprint, Panda Funk Records. Bouncy, high-energy and topped with catchy vocals, this hifey track is equipped to turn up any club. Give it a listen below, and then snag your own copy on Beatport.
Watch GRiZ & Odesza Surprise Holy Ship Fans with a "Hotline Bling" Cover
After Jai Wolf's set on the Holy Ship pool deck, GRiZ led fans down to the cafeteria where Odesza was waiting and ready for a special live collab. The artists then surprised fans with a live saxophone and horn rendition of Drake's hit song "Hotline Bling."
Listen to Eric Prydz & Rob Swire's "Breathe" - The Hottest Record in the World
Today, BBC Radio 1 host and renowned DJ Annie Mac named Eric Prydz's collaboration with Rob Swire "The Hottest Record in the World." Annie Mac's first Hottest Record of 2016, "Breathe" beautifully combines Prydz's slightly slowed-down production with Swire's soaring vocals and will appear on Prydz's debut album, Opus, dropping Feb. 5.
The Governors Ball Festival Music Festival Drops 2016 Lineup
Governors Ball is returning to Randall's Island in New York City on June 3-5, this time with a lineup topped by Kanye West, Beck, The Strokes, The Killers and Robyn. Electronic music artists including M83, Chet Faker, Chvrches, Jamie XX, Big Grams, Purity Ring, Thomas Jack, Duke Dumont, Louis the Child and more are scheduled to perform. Tickets are now on sale here and will see a price increase at 11:59PM EST.