OWSLA Artist Aryay Stands Up to Violence, Honors 556 Murdered in 2016
Chicago-based artist Aryay honors the 556 that have been murdered in Chicago in 2016 in his most recent single and video "Never Gonna Leave."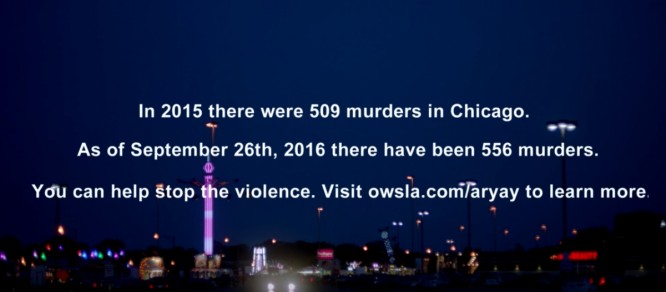 "Never Gonna Leave" is a cathartic electronic song that cuts straight to the core with powerful music that comes with an even more powerful message. By honing in on the number of murders in his hometown in the last year, Aryay presented his own peaceful protest on the tragic amount of violence in cities like Chicago.
The provoking video incites empathy and sorrow but with a glimmer of hope. At the end of the video, Aryay invites viewers to help stop violence by visiting http://owsla.com/aryay where you can learn more about Kids Off the Block.
Kids Off the Block is a nonprofit based in Chicago that works to "to provide at-risk low income youth positive alternatives to gangs, drugs, truancy, violence and the juvenile justice system."
Aryay even encourages viewers to donate to Kids Off The Block for a chance to win a live production lessons from Aryay and a two-month Splice membership.