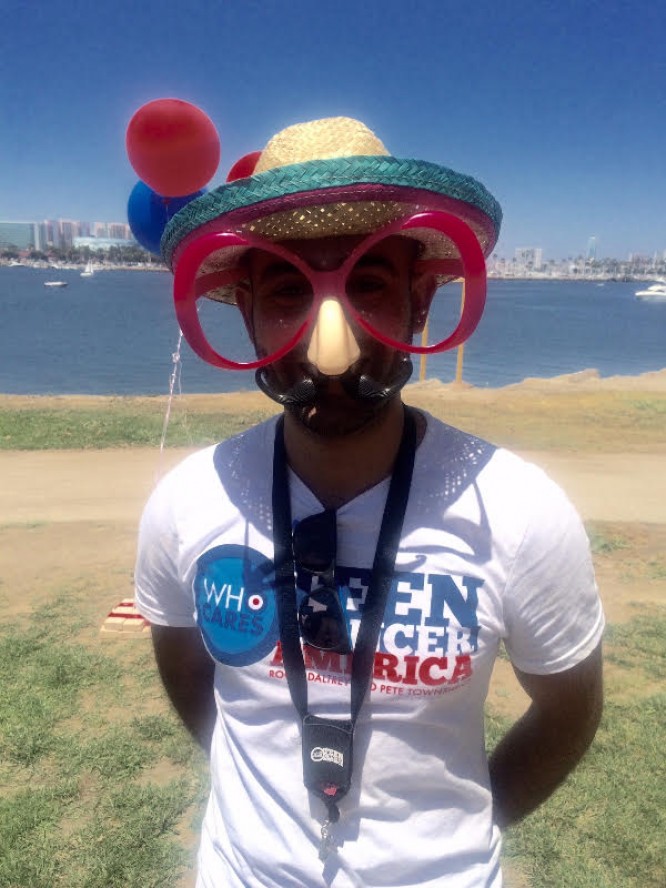 "My name is Avi, and I am a cancer survivor."
EDM.com was introduced to Avi through FRDM Festival, a 4th of July music and arts festival in Long Beach, California that donated 100 percent of its proceeds to Teen Cancer America.
Hosted on the waterfront events park of the Queen Mary, FRDM Festival combines an eclectic lineup of today's top music with all the ingredients of a great 4th of July BBQ in order to #PartyWithAPurpose. Some of the headliners included Kid Ink, SNDCLSH with special Lupe Fiasco performance, and T-Pain with support from Bixel Boys and Le Youth.
The inaugural festival on July 2nd was a massive success and sold out at 5,500 people through the venue! FRDM Fest raised a total of $6800 for Teen Cancer America (TCA)! Their principle investor, Steve Morse also made a generous donation of $5,000 to TCA.
"This festival is about more than just a celebration of our country's independence," says festival co-founder Waseel Amoura. "It's about coming together and raising awareness for Teen Cancer America. This is about community and celebration."
To learn more about TCA, we had the fortunate opportunity to speak with 23-year-old California ambassador and cancer survivor Avi Khanian.
Avi's story starts 10 years ago…