'The Cookout' is a New Radio Show That's Breaking All the Rules
The Cookout isn't some cookie-cutter radio program, the new segment on Sirius XM is stepping out of the box to showcase the tastes and talents of some of the world's hottest electronic producers
Featuring artists exclusive to AM Only, Paradigm Talent Agency, and Windish Agency, The Cookout is an opportunity for some of electronic's biggest names to connect with fans by highlighting their own individual quirks and personalities.
Each artist featured on the show becomes the resident chef for the week, offering a menu of sounds to the audience, some familiar, some more obscure. The menu changes each week adapting peoples tastes, while encouraging listeners to try something new.

The Cookout will launch on October 18th on Sirius XM's Electric Area channel with Mija showing off her deep knowledge of music and party-friendly beats. The radio program is also scheduled to feature exclusive mixes from Flosstradamus, 12th Planet, and Sweater Beats.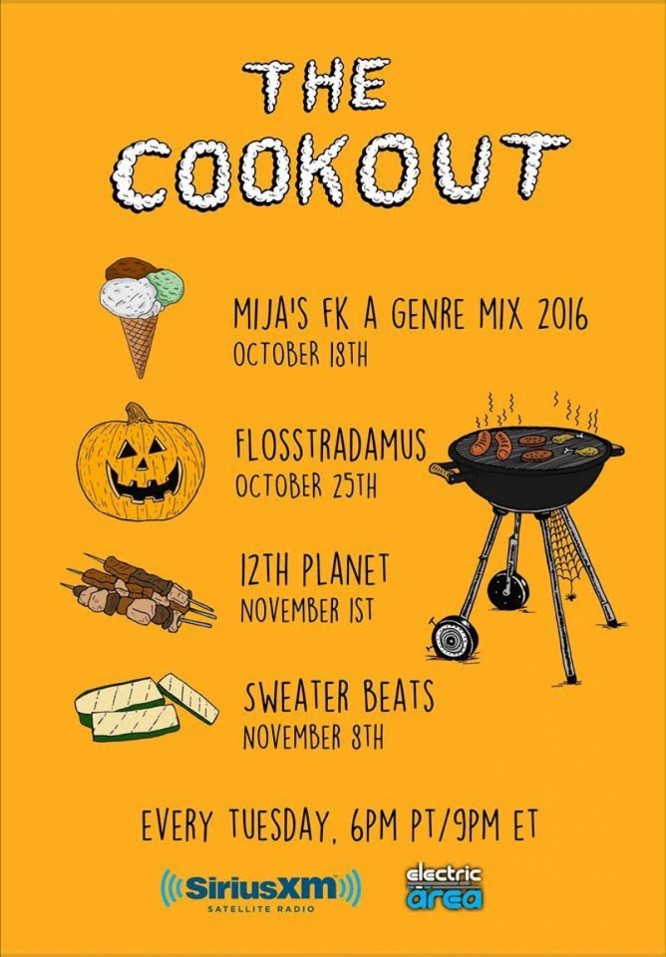 Check out The Cookout on Sirius XM Electric Area, every Tuesday at 9PM EST for your weekly delivery of fresh hot beats.
If you're fiending for more information and would like to hear previous artist mixes from The Cookout, visit thecookoutmusic.com.