Zeds Dead's Debut Album 'Northern Lights' Has Finally Arrived [LISTEN]
Since 2009 Zeds Dead has had several successful tours, remixes, singles and EP's, but now they have come full circle with their debut album Northern Lights . Though they started as one of the earlier adapters of dubstep and helped the genre reach a new audience, they have expanded their sound throughout the years.
The album arrived today, October 14, 2016, via the Canadian duo's own label Deadbeats. Their progression as artists is on full display with Northern Lights, which features collaborations with the likes of Dragonette, Pusha T, Jadakiss, Styles P, Charlotte OC, Elliphant, Diplo and Twin Shadow, among others.
Northern Lights is accompanied by a new tour and stage setup. For full tour details and to purchase a copy of the album visit zedsdead.net.
Check out the full tracklist for Zeds Dead's Northern Lights and then stream the debut album in full below.
1. Stardust (ft. Twin Shadow)
2. Zeds Dead x Diplo - Blame (ft. Elliphant)
3. Lights Out (ft. Atlas)
4. Too Young (ft. Rivers Cuomo, Pusha T)
5. DNA (ft. Jadakiss, Styles P)
6. Me No Care
7. Loneliness (ft. Twin Shadow)
8. Zeds Dead x NGHTMRE - Frontlines (ft. GG Magree)
9. Already Done (ft. Ghetts)
10. Dimemories
11. Where Did That Go
12. Neck and Neck (ft. Dragonette)
13. This Is Me (ft. Lips)
14. Zeds Dead x Charlotte OC - Symphony
15. Slow Down (ft. Jenna Pemkowski)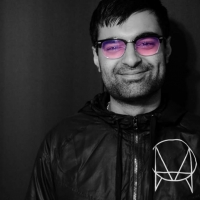 Harvit Gill
Toronto's very own, but my home is a festival near you. I'm a writer of all types and a man with too many hobbies. Creativity is life and I'm just a human. Being. Follow me on socials for new music or just to chat.