Marshmello's 'Alone' Gets Dab Makeover by Kevin Hart and Logan Paul
Marshmello's "Alone" got a viral video make-over after famous comic Kevin Hart teamed up with YouTube star Logan Paul for a special dab dance-off.
After Paul's viral dab video got pulled from the internet, Kevin Hart helps to recreate the video in the best way possible. Marshmello's track "Alone" is getting some major gains with this celebrity endorsement!

Check out the video below!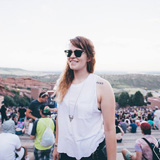 Devin Culham
Cut my teeth with the Detroit techno scene before moving to Denver to see what the mountains have to offer.