Scuba Drops 'fabric 90' Mix Keeping the Spirit of fabric Alive
Although the clubs closure has not been met without resistance – including a court appeal date scheduled for November 28 – one of fabric's greatest legacies continues to drop the beat.
The fabric mix series is a long standing tradition that begun in November 2001 with Craig Richards. Since that time, dozens of mixes have been released by major players like Adam Beyer, Carl Craig, Marco Carola, Luciano, and many more.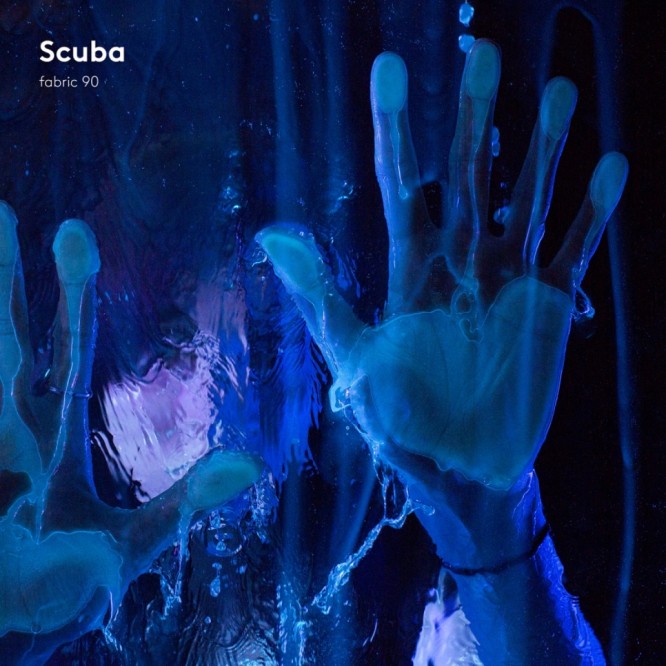 UK-bred DJ Scuba's release is the 90th edition of the club's mix series, with Scuba having been given the honor as the last individual to perform at fabric on August 6th, 2016 - 6 days before it's official closure.
According to Scuba, the mix will feature rare gems that have never before been released:
'There's a variety of old stuff, recent releases and brand new music, and also a mix of established producers all the way through to people that no one will have heard of because they've never released anything.' -

All income generated from the mix release will go to #savefabric, a foundation created to help off-set legal fees in the fight to keep fabric open.

Check out the tracklisting below, and don't forget to scoop your copy at the fabric online store or through iTunes!
fabric 90 Tracklisting:
Digitaline - Astronauten [Cadenza]
Patrick Cowley - Uhura [Dark Entries]
Dense & Pika - Crackling [Hotflush]
DXC - Qua Đêm [Hotflush]
Justin Cudmore - Crystal (Mike Servito's 730 Reshape) [Honey Soundsystem]
Nathan Melja - Make Rekkurds [Opal Tapes]
G-Man - Fuchsia [Defrag]
Exercise One & Donato Dozzy - People Of Paprika [Lan Music]
Dense & Pika - Mooger Fooger [Dense & Pika]
Regis & Antonym - Simple Radical Practice [Downwards]
Blursome - Night [Hotflush]
Ben Klock - Point Blank [Bpitch Control]
Carl Craig - Demented Drums [Planet E]
Miss Fitz - Menternal (Villalobos In The Pipe Mix) [Raum Musik]
Alleged Witches - One Skilled In The Black Arts [Unreleased]
Isaac Reuben - sas1711 [Hotflush]
Eric Cloutier - Palimpsest [Wolfskuil Ltd]
DXC - Sâu sắc [Hotflush]
Kamera - Consignia (Truncate Remix) [Phantasy]
Pearson Sound - XLB [Pearson Sound]
Donato Dozzy - Quadra Sette [The Bunker New York]
Glaskin - Ultra Deep Field [Hotflush]
Taylor Deupree - Untitled (Marco Shuttle Solar Reshape) [Valence Records]
Surgeon & James Ruskin - Sound Pressure Part 3 [Dynamic Tension]
Isaac Reuben - Echo Pulse [Hotflush]
Literon - Freak Frequency [Clone]
Markus Suckut - Symbiosis [Figure]
Tallmen785 - Gear Shift [Hotflush]
Sciahri - Ambiguity [Opal Tapes]
DXC - Rạng Đông [Hotflush]
Tessela - With Patsy [Poly Kicks]
Wrecking Project - S-SONICS [LA Club Resource]
Gunnar Haslam - Overcomplete [Naïf]
Scuba - Protean [Hotflush]
Stenny - Consumer's Tool [Ilian Tape]
Jonas Friedlich - Praise Your Name [Molten Moods]
Kloves - Eksibit [Shaping Music]
kuf - Konflikt [Under Molnet]
Les Gammas - Guauanco (Cinematic Orchestra) [Compost]
Midland - Decompression Suite [!K7|Aus Music]
Patrick Cowley - Uhura [Dark Entries]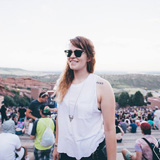 Devin Culham
Born and bred with the Detroit techno scene, I pledge my allegiance to the underground.