Parents of Late Producer Team up with 12th Planet to Throw Memorial Show for a Cause
Jordan Roche's death was due to substance abuse, and his parents have since launched the Jordan Matthew Roche Memorial Fund. All money raised through this fund will be donated to various charities offering support to those suffering from addiction, and all contributions are in memory of Jordan.
To keep his spirit and music alive while helping others who struggle with addiction like Jordan did, his parents have teamed up with 12th Planet, Rekoil, Algo, ToyMaka, Droosie, HUGEATIVE, Sayzar and ZB to throw a special memorial show.
"Barron had a huge impact on many of us in the Dubstep community. He was ahead of his time and it's sad to see someone with so much potential lose their life at such a young age. It's incredibly important that we bring attention to substance abuse and offer support to others who are suffering from addiction." - John Dadzie, aka 12th Planet
Jordan's parents with the support of these local and national artists are hoping to spread awareness and hope to all those affected by the opioid/heroin epidemic or any substance abuse disorder. "There is hope," Jordan's mother Rosemary Roche says.
The Jordan "Barron" Roche Memorial Show will take place at Baltimore Soundstage on December 6, 2016. Those who'd like to attend and support can RSVP here, and purchase your tickets here. Those who would like to show their love and support through a donation of any amount, can do so here.
"This event means a great deal to my family because it is going to be a celebration of Jordan's life. It will bring together people that Jordan touched through friendship, music, recovery and family members that loved him.

We are hoping to shed light on the ongoing opioid/heroin epidemic and continue to warn people that NO ONE is immune to substance abuse disorder. No one wants to be addicted.....imagine your brain screaming to you every waking moment that it needs more opioids/heroin.......people fighting this battle are not weak, immoral or flawed people. They are some of the strongest people I've ever met.

We have heard stories from many individuals about how Jordan supported them in their recovery, reached out and talked them through potential relapse, checked on them when they did relapse, and two people that said Jordan talked them out of suicide.

So many people come out of rehab only having spent 7, 14, 21 or 28 days, and most don't have the initial funds they so desperately need to get into an aftercare program or sober living. That is what I hope to be able to help with......the funding someone needs to get established in these programs to continue on their recovery path and let them know people do care.....there is hope."

- Rosemary Roche, mother of Jordan Roche aka Barron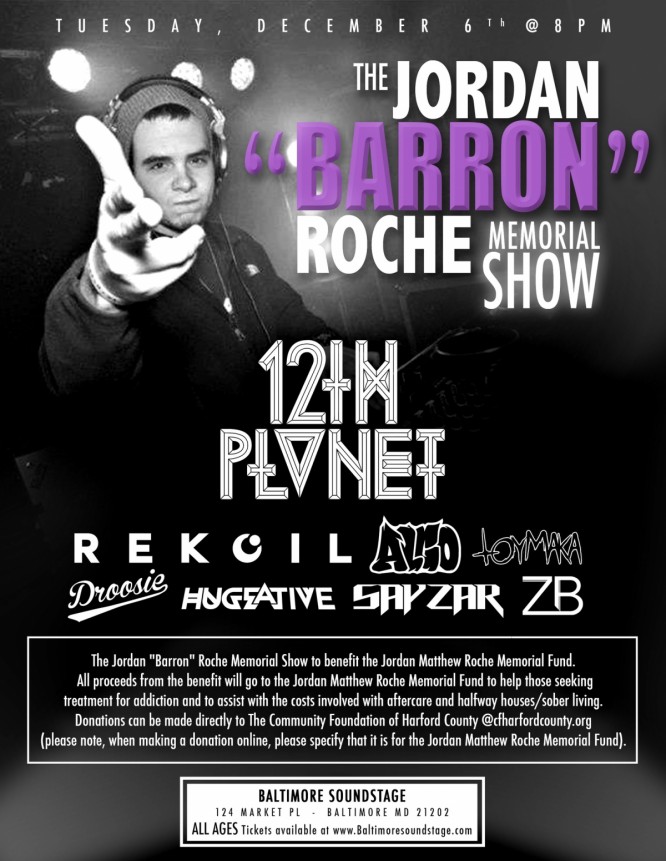 Jamie Lamberski
I'm a storyteller at heart, and music makes my world go round.