Excision Unleashes New Album 'Virus' Ft. Datsik, Protohype & More
Bass music's favorite Canadian boss instigated a violent epidemic outbreak with the official release of his third studio album, Virus. Jeff Abel, better known by his fans as Excision, delivered a new, 16-track LP just in time for halloween.
Virus debuted today at #1 on iTunes Dance and as the #7 album on all of iTunes. Boasting collaborations with Datsik, Prototype, Space Laces, Dion Timmer and more, the latest LP from the neck-breaking producer features both signature hard-hitting dubstep as well as more experimental tracks with emotive melodies and euphoric bass.
The follow-up to his 2015 Codename X, the new album includes "Throwin' Elbows," the single previously featured on Excision's latest edition of his always-anticipated annual Shambhala Mix.
Check out the tracklist and artwork and then stream and purchase Excision's new album Virus below.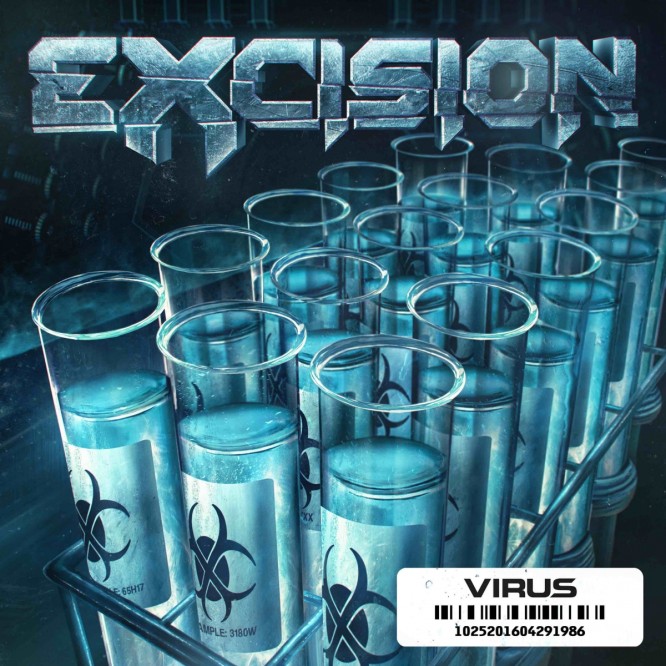 Tracklist:
1. Virus
2. Neck Brace (ft. Messinian)
3. Throwin' Elbows (ft. Space Laces)
4. Rave Thing
5. Drowning (ft. Akylla)
6. Africa (ft. Dion Timmer)
7. Are You Ready (ft. Protohype)
8. Death Wish (ft. Sam King)
9. Mirror (ft. Dion Timmer)
10. Generator
11. G Shit (ft. Sam King)
12. Her (ft. Dion Timmer)
13. With You (ft. Madi)
14. Final Boss (ft. Dion Timmer)
15. The Paradox
16. Harambe (ft. Datsik & Dion Timmer)