Tommie Sunshine on the EDM Bubble & How Underground Scenes are Born [INTERVIEW]
In the 90s, getting to a rave required a drastic level of commitment. There were no Facebook groups, only brick-sized cell phones and beepers capable of relaying text messages in the form of limited number sequences. Securing the equivalent of an AirBnB was a transaction made with a stranger you met on the dance floor. And if that didn't pan out, well, you were heading home at twilight, meandering lesser known routes with only the help of gas station coffee and your dad's outdated Rand McNally atlas.
Prolific producer and founder of the Brooklyn Fire Label, Tommie Sunshine, remembers those nights and the satisfaction derived from uncovering the path to the scene's most elusive parties.
"If we were going away to a rave, our car was our blank canvas, and it was up to the driver to navigate," he says. "Nowadays, technology has you stepping into a painting that's 90 percent finished. You just have to finalize the details."


In Tommie's opinion, that's the major factor differentiating the rise of today's underground from its original explosion, which he experienced nearly three decades ago.
"Expectations were categorically different back then," he explains. "Now, someone can ask 'hey, what was that song that DJ played?' Someone grabs their phone, and then they find an answer. There is no abstract. [Back then,] you had to hear a track over and over again, and ask around until you finally found the title."


The most sought-after dance music was dictated by the crowd's reaction to peak tracks spun at sweaty warehouse sets, not a customized e-mail outlining America's soon-to-be favorite songs, as predicted by Spotify's consumer-targeted algorithms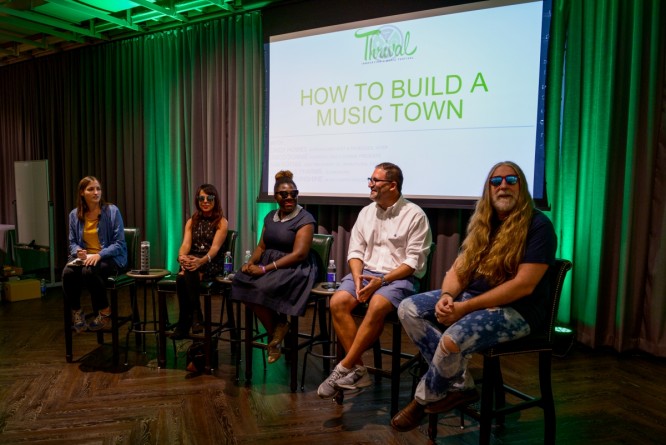 These technological advances may lead one to believe that the hype machine is destroying the underground, but Tommie thinks the opposite is happening.
"I believe that EDM is our hair metal and we are standing on the edge of Nirvana," he says. "There's got to be some 17-year-old kid, probably from [a place like] Topeka, Kansas, who's making unbelievable music. He's 30 tracks deep in a project, and he just hasn't shared it with the right person. One day, someone important is going to get THAT e-mail from THAT kid, and whatever he's doing is going to change music forever. His sound is going to turn everything upside down, and that's what will knock us out of The Chainsmokers groove."
But, be assured, he doesn't make this remark with a tone of disdain. Tommie has an appreciation for The Chainsmokers. Their finessed talent for working a crowd, and ability to appeal to a widespread audience is undeniably impressive. Let us not forget that Tommie Sunshine produced the Megasix Smash-Up, a collection of chart-topping singles from Katy Perry's, Teenage Dream (arguably one of the decade's most beloved pop albums), so he is no stranger to the power behind Top 40.
And, just last month, Tommie performed at an intimate pre-party on the eve of Pittsburgh's Thrival Festival, a two-day event headlined by the aforementioned EDM super duo, whose bubbly, feel-good hit, "Closer Feat. Halsey," is still sitting pretty at number one on the Billboard charts after eleven weeks of radio play.
"They'll continue to have big hits, but we are eventually going to have to explore new territory," he says.
What made Tommie Sunshine's rage-worthy performance in the courtyard of a modern-art museum different from the confetti-covered main stage at Carrie Furnaces is evidence of how the mainstream is, in fact, helping to shift focus on lesser known artists, especially in mid-sized markets.
"The only way that music can change and go back to before, in a sense of purity and motivation, is to [erupt from a scene] that's different," Tommie says. "And it's all going to link back to cities like Pittsburgh, where the competition is low, and the atmosphere to really do something monumental still exists."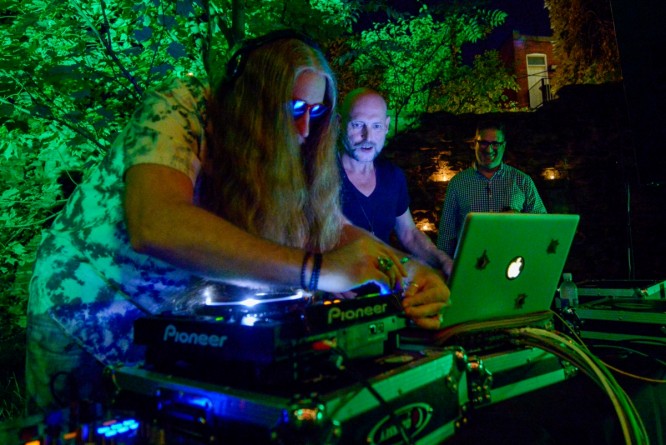 He recalls his days of waking up sleepy dance floors in Kentucky, leading grimy, house-heavy sets with Jimi Hendrix's Woodstock rendition of "The Star-Spangled Banner" at full blast.
"If you tried to do that today in one of Vegas's biggest bottle service clubs, where DJs are being paid thousands of dollars to play, the owner of would have you in a headlock," he says.


Tommie admits that he doesn't know what's coming next.
"When I sit down with industry folks, I always say, 'Well, I'm glad none of us know what the fuck is going on.' And that's the one good thing we can all relish in," he says with a chuckle that alludes to a wisdom only achieved following years of artistic adaptation, driven by a hunger for exploration. "We will see another wave of musical discovery like we saw in the 90s, and there will be new genres. There will be another drum and bass, there will be another breaks, and trip-hop. All of those subgenres will give birth to their own children, and splinter off into new things. That's already happening! That's the glorious aftermath of the retaliation to the commerciality of the big EDM boom."


I guess that means we'll just have to wait until that quiet genius from Topeka takes a chance and uploads that self-produced EP to SoundCloud. At least we know it will be a hell of a lot easier to find the party when he or she finally makes that slammin' after-hours debut in a burgeoning scene like the one brewing in Pittsburgh.